Fund injection smooths out vaccine drive
Share - WeChat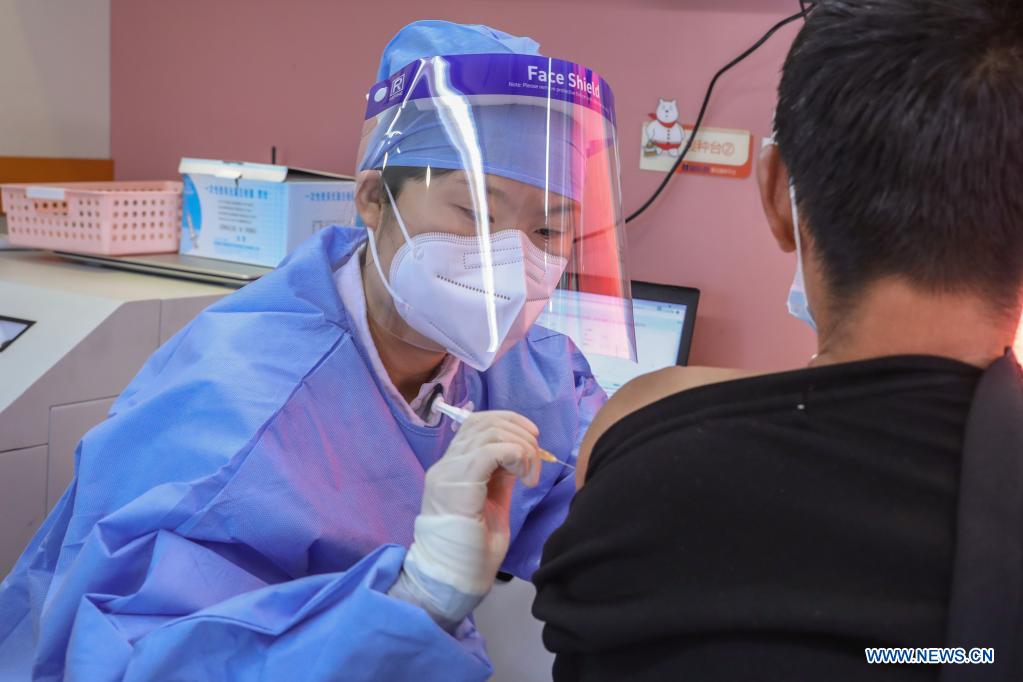 Over 24 billion yuan allocated to local buyers to guarantee manufacture
Over 24 billion yuan ($3.67 billion) from China's basic medical insurance fund had been allocated by the end of last month to ensure the smooth rollout of COVID-19 vaccines, the National Healthcare Security Administration said on Wednesday.
The funds were provided to vaccine buyers-usually local disease control centers-who then paid vaccine manufacturers in advance to help guarantee their operations, the administration said.
Xiong Xianjun, head of the administration's medical services and supervision department, said the country's mass vaccination campaign-which is free and voluntary-has exerted short-term pressure on medical insurance funds and local finances, but guaranteeing the smooth operation of the campaign will bring long-term benefits.
"The scale of medical insurance funds hinges on economic development. If we can quickly build herd immunity through mass vaccination and resume normal production and lives, the funds will grow in a sustainable and continuous manner in the long run," he said during an interview with China Central Television.
Xiong said payment for COVID-19 vaccines and inoculation fees mainly comes from existing fund surpluses and local financing. Local authorities in areas with lower fund reserves will allocate more subsidies to make up shortfalls.
"Local financial and healthcare security authorities have been required to set up a separate account to manage funds designated for mass vaccination," he said.
At present, five domestic companies are authorized to make COVID-19 vaccines. The administration said it has negotiated with each of them to determine reasonable and fair purchasing prices.
Shi Zihai, deputy director of the administration, said during a news conference in February that the total surplus of the medical insurance fund had exceeded 3 trillion yuan, including 270 billion yuan added last year.
He said reimbursement for regular medical services will not be affected because only existing surpluses from past years will be used to foot the bill for vaccination.
In the past year, nearly 19.4 billion yuan was allocated to medical institutions tasked with treating COVID-19 patients, the administration said in an annual report released in early March.
Latest data from the National Health Commission shows that 175.6 million doses of vaccine had been administered in China as of Tuesday, up by 3.7 million doses from Monday.