Surging commodity prices to leave limited impact
By ZHANG YUE | China Daily | Updated: 2021-04-17 08:10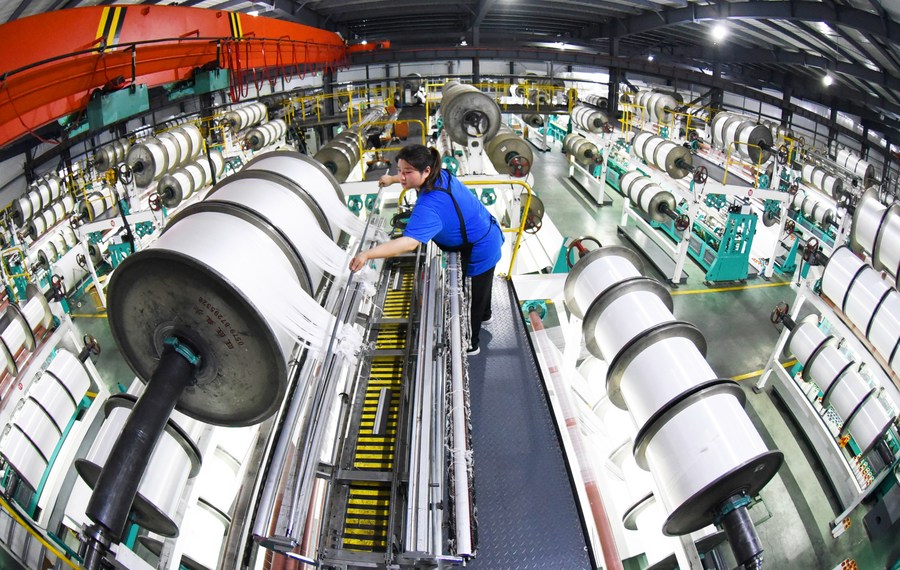 Though global bulk commodity price hikes may bring certain impact to some industries in China, raw material prices of the country's upstream industries do not have the logic for long term increase, the National Bureau of Statistics said on Friday when responding to a question on the recent increases in commodity price.
Liu Aihua, a spokeswoman for the NBS, said improved global liquidity, recovering market demand and supply shortages have led to higher bulk commodity prices. In China, raw material prices have been trending upward with the producer price index rising 4.4 percent on a yearly basis in March. The index has been climbing since the beginning of this year, with 0.3 percent and 1.7 percent growth in January and February, respectively.
Liu said the PPI surge was largely a structural one due to the higher production material costs. Prices for the means of production rose by 5.8 percent on a yearly basis in March, while price hikes for living subsistence went up by 0.1 percent last month on a yearly basis. She said upstream product prices will not increase in the long run as supplies are picking up and demand is still recovering.
"As China is deeply integrated into the world economy, the global commodity price hikes may impact a number of industries. Structurally speaking, the impact will be mostly on upstream industries, but there is no basis for long-term increases," she said.
Wang Yiming, a member of the monetary policy committee of the People's Bank of China, the central bank, and vice-chairman of the China Center for International Economic Exchanges, said it is necessary to keep a close eye on international bulk commodity prices. He said the higher commodity prices resulted from an accelerated global economic recovery, loose monetary policy environment and expanded demand for bulk commodities.
"But bulk commodity prices are likely to face short-term pressure. It is important to track the global market changes, help ease pressure in downstream industries and enhance strategic reserves of bulk commodity," he said.
Liu from the NBS said the consumer price index, or CPI, for this year is expected to remain at a moderate level. The 0.4 percent increase in CPI in March is a modest one and was triggered by high gasoline prices, while prices of most other commodities remained stable, she said.
China has sufficient supplies and a comprehensive production chain for industrial consumer goods, and as such prices of these are not likely to see any notable surges, she said. Pork prices, one of the key reason for the CPI growth in the last two years, is likely to see a moderate decline while grain supply also remains sufficient, she said.
Chen Jia contributed to this story.