Will big cities see more surprises in development of public transport?
Share - WeChat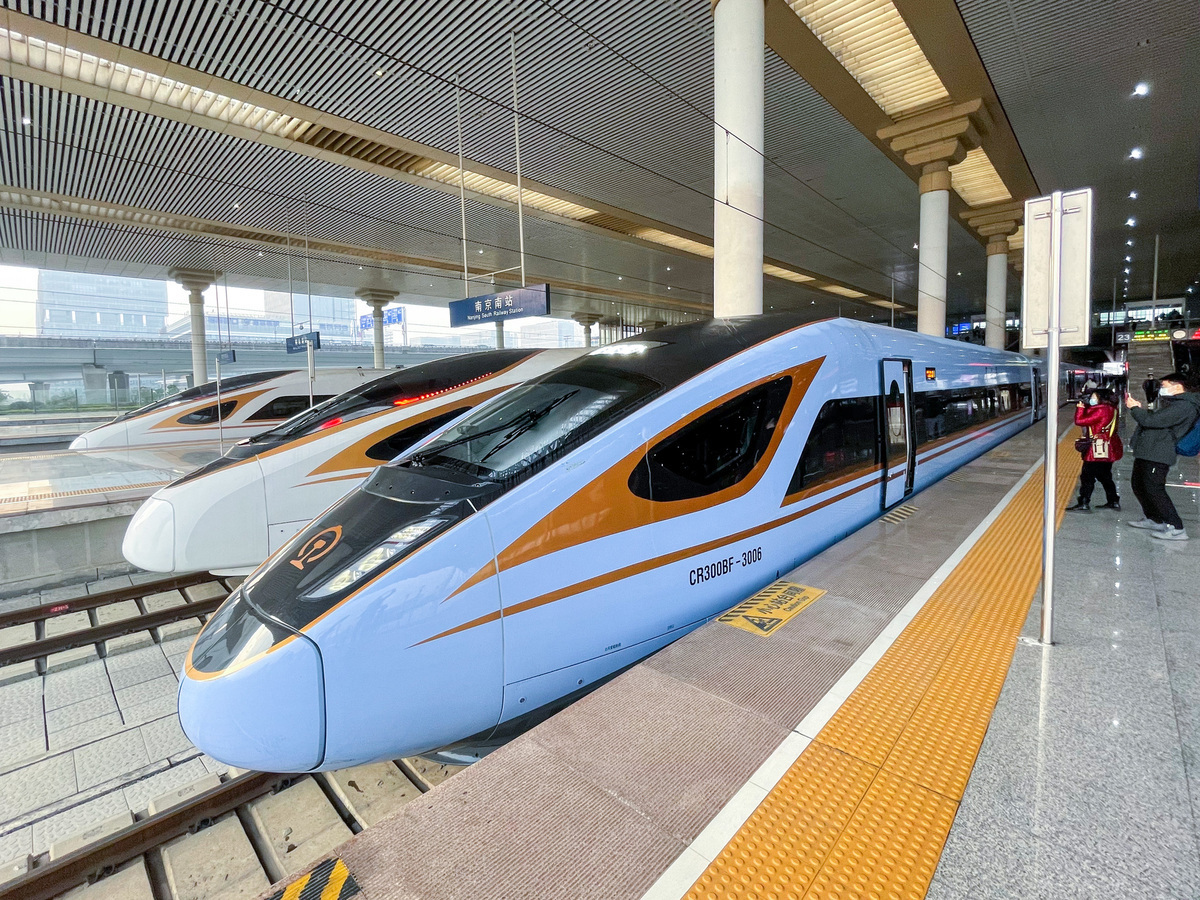 Editor's Note: From railways including high-speed trains and aviation including state of the art airports to a comprehensive road network including world-class expressways, China has become a global leader in transportation in just four decades. How did this come about? In the second of a series of commentaries, a senior journalist with China Daily searches the answers.
Commuting has long been a problem for urban residents worldwide, especially for those living and working in metropolises such as Beijing, Shanghai, New York City and Tokyo. For commuters, crowded subways and traffic jams during rush hours are nothing short of a nightmare.
Forty years ago when I came to Beijing to work for China Daily, people had the same complaints as they have today, but for different reasons. At that time Beijing had just one subway line, Line One, which covered a little more than 20 kilometers. And since it was the only subway in China, I was told that it was built more as an air raid shelter than a means of public transport.
On the ground, streets were few and narrow but had little traffic, for there were no private cars in China four decades ago. Apart from buses and a few government cars, horse-pulled carriages that transported daily necessities also occupied the roads. Still, commuting was as difficult as it is today because there were not enough buses. And when a bus eventually came, it was more likely than not to be already packed, and one had to struggle to get on it.
As a result, most people commuted by bicycles earning China the title of a "country of bikes". Each day, I pedaled for hours, commuting between dorm and office, attending news conferences and interviewing people for the news reports.
When I traveled on the subways of New York City, Tokyo and West Berlin in the 1980s, I was amazed by their spider-web-like network and hoped that China would one day have as fast, reliable and convenient a subway system.
Chinese cities, perhaps, have even better subway systems today. By the end of 2019, Beijing had 24 subway lines covering 678 km-and news reports say 15 more lines are either under construction or have been planned. When they are completed, the total length of Beijing metro would be a whopping 1,177 km. And Shanghai is competing with Beijing for the top spot in the world, both in terms of the number of lines and total length.
In fact, 40 Chinese cities have subways with more than 6,000 km of tracks while about a similar number of cities are building new ones. The subway today is the top mode of public transport in Beijing with nearly 10 million commuters using it on any working day.
The development of mass transit railways is not the only feather in the transport authorities' cap. Other modes of public transport have also seen massive improvement over the past decades. High-frequency, low-fare buses, and taxis and online car-hailing services have made commuting much more convenient.
To encourage more people to use buses and ensure passengers are not caught in traffic jams, many cities have earmarked special bus lanes during rush hours. And while people aged or 65 or above can travel on public buses for free in other cities, the threshold in Beijing is 60 years.
In smaller cities, motorcycles are a popular mode of transport just like in Bangkok and Hanoi. The difference is that more than 90 percent of the motorcycles in China are run on electricity as a result of the government's green development policy.
Non-motorized transport services, too, have undergone rapid development. For instance, by the end of 2019, more than 70 cities had taken measures to regulate the bike-sharing sector and over 360 cities were providing bike-sharing services.
Besides, motorcycle-sharing and car-sharing services are also gaining popularity in some big cities, and self-driving car rentals have been introduced in a few cities on a trial basis.
Yet despite all the improvements in urban transportation, for local authorities, it remains a big challenge to provide comfortable public transport services simply because China's urban population is more than half a billion.
Long commuting hours in cities such as Beijing and Shanghai, frequent traffic jams even during non-rush hours, and sharing bikes dumped randomly on pavements, even roads, remain big problems that commuters have been complaining about for long.
Can urban residents expect more surprises in transport services?
The author is former deputy editor-in-chief of China Daily.
kangbing@chinadaily.com.cn
Most Viewed in 24 Hours
China Views