Party history shared by Xi: Half a belt reminds people of the power of belief
Share - WeChat Editor's note: This year marks the centenary of the Communist Party of China. To learn more about the history of the ruling party of China, we will publish a series of inspiring stories shared by President Xi Jinping, who is also general secretary of the CPC Central Committee. Here's the third story, about half a belt left by Red Army soldiers during the Long March.
Half a belt reminds people of the power of belief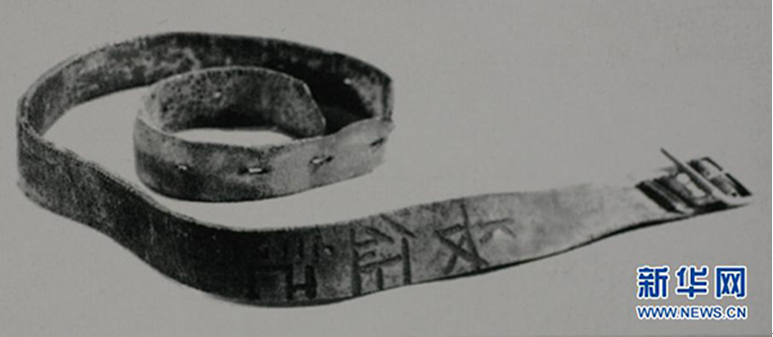 During an inspection tour in Chongqing in January 2016, Xi stopped at a display case about the story of Half a Belt when visiting a military museum. "This is the power of belief," Xi said.
During the Long March, a two-year tactical retreat of the Red Army to evade Kuomintang forces starting in 1934, lack of food and clothing threatened lives of soldiers on the march. In July 1936, the soldiers of a regiment faced food shortages, so they had to eat tree bark, grass roots and even rawhide belts.
When there was nothing left but half of a belt, Zhou Guangcai, a 14-year-old soldier, begged to keep it as a souvenir of the Long March and take it to Yan'an to see Chairman Mao, even if that meant they had to starve.
Later, six of Zhou's comrades died en route and only he made it to Yan'an in northern Shaanxi province, the destination of the Long March. To remember those who sacrificed their lives to the country, Zhou engraved on the half a belt three Chinese characters chang zheng ji, meaning "Something to remember the Long March".
In 1975, Zhou donated the half of the belt, which had been preserved for decades, to the National Museum of China.