Irishman says Xinjiang was nothing like the Western portrayal
Share - WeChat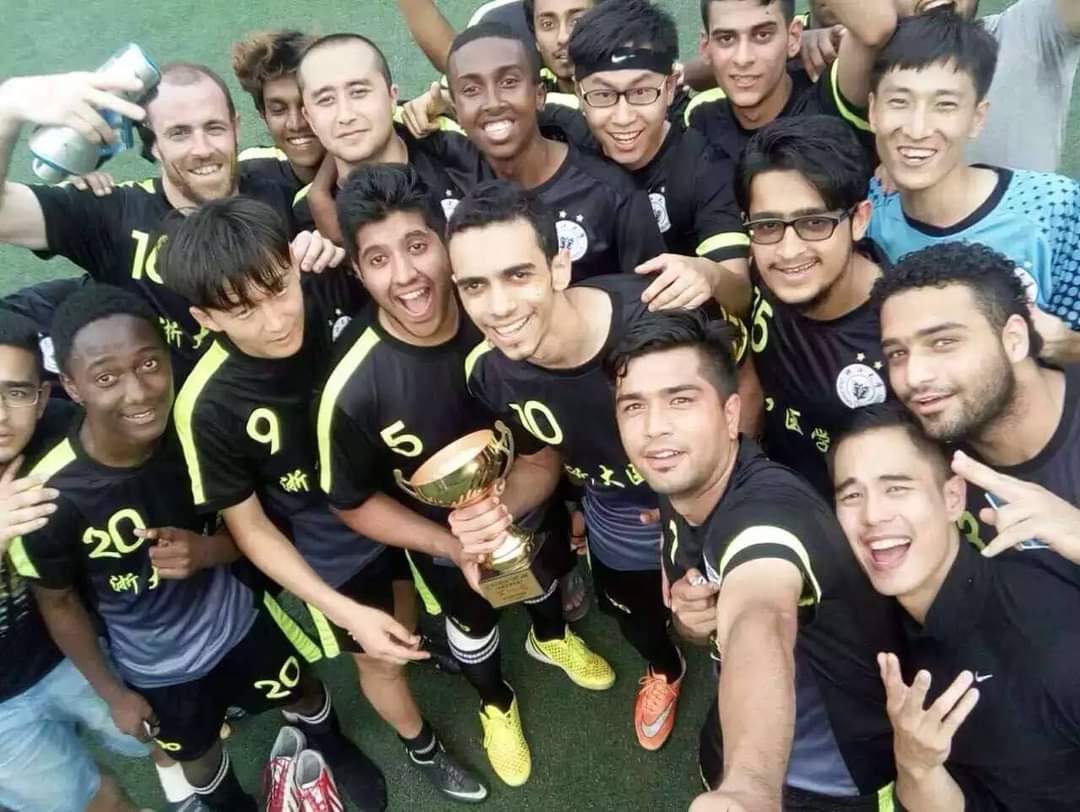 The prevailing narrative in the West about China's Xinjiang Uygur autonomous region does not align with Irishman Paul O'Brien's own long-term experience in the country.
Rather, he believes that the allegations of so-called genocide by some countries is "a manufactured perception, not a reality".
O'Brien, who was born in Cork, the second-largest city in Ireland, lived for eight years in China, where he studied, worked, traveled, married and became a father. He said the Uygurs he met and the Xinjiang he saw are nowhere near what the Western media have portrayed.
Thanks to the bond he made with a Uygur friend, Umid Anwar, while studying in Shenyang, Liaoning province, O'Brien was invited by Anwar's family to visit Xinjiang and see the place firsthand in 2014.
He said his trip to Xinjiang was a great time that included eating much dapanji (a popular chicken dish), riding horses with Uygurs, getting lost, wrestling in a Kazak yurt and posing as geologists to get into a closed national park.
"In Urumqi and throughout Xinjiang, I saw a culturally distinct part of China in which the dominant culture was obviously very different from what you would see in Shanghai or Hangzhou," he said. "The streets were different, the language was different, the food was different. It was a unique and beautiful place."
In the densely populated and busy areas of the city center, he said, there was a strong military presence with regular patrols and barricades positioned in strategic positions throughout the city, which he said were a constant reminder of China's fight against radicalization and terrorism. But outside the city center, he said, he saw no such thing.
"For me, the prevailing narrative fed to us in the West on China's 'oppression' of the Uygurs has been very at odds with my own long-term experience," he said. "I have never seen overt oppression of Uygurs in China and I've traveled extensively throughout China during my eight years in the country. In fact, everything I saw mostly contradicts this narrative."
Throughout his 10-year friendship with Anwar, he said, Anwar "never mentioned a 'mass genocide' or described any activities that would approximate this word. We have had some pretty deep conversations on this topic...and I never once got the impression he was holding back-actually, quite the opposite."
O'Brien studied clinical medicine for six years at Zhejiang University in Hangzhou before becoming a doctor in 2019. It was there that he got to learn more about the Uygur people, particularly through a shared interest of soccer.
"Playing in the football tournaments, I really got to know the Uygur lads. In many ways, they were quite like the Irish. Hard in the tackle and liked a good fight, and some of the most skillful football players you would meet in China," he said.
One interesting phenomenon about all the Uygur students, he said, was that they were either on full scholarship or other government support to study medicine in one of China's top universities.
While it is very challenging and expensive for Han Chinese to get into such elite universities, many entry positions are designated each year for China's ethnic minorities, such as Uygur students, often with a scholarship, boarding and a monthly stipend.
"This is a pattern repeated across tens of thousands of universities throughout China," he said. "They were able to attend these universities ... based on the Chinese version of affirmative action. Diversity and inclusivity are (part of the) policy."
In the context of all the negative media coverage of Uygurs in China, O'Brien said one of the things that really stands out in retrospect is "how tolerant and inclusive the university was to religious activities".
"There were prayer rooms and mosques both in and close to campus. Halal restaurants are found ubiquitously throughout the campus and throughout each city in China and are prominently adorned with Arabic writing and attended by men and women in traditional Muslim attire.
"Daily prayer for the Muslim students was respected," he added.
O'Brien said he found it extremely hard to reconcile Western allegations about China's activities in reference to anti-terror efforts with his own experiences in China, and with what history has said genocide or ethnic cleansing looks like.
So ultimately, he said, "The question is, who should I believe? My eyes and ears? My Uygur friends in Xinjiang? Or an obviously biased media and articles written by journalists who have never been in the country?"