Central region growth is focus of new guideline
Share - WeChat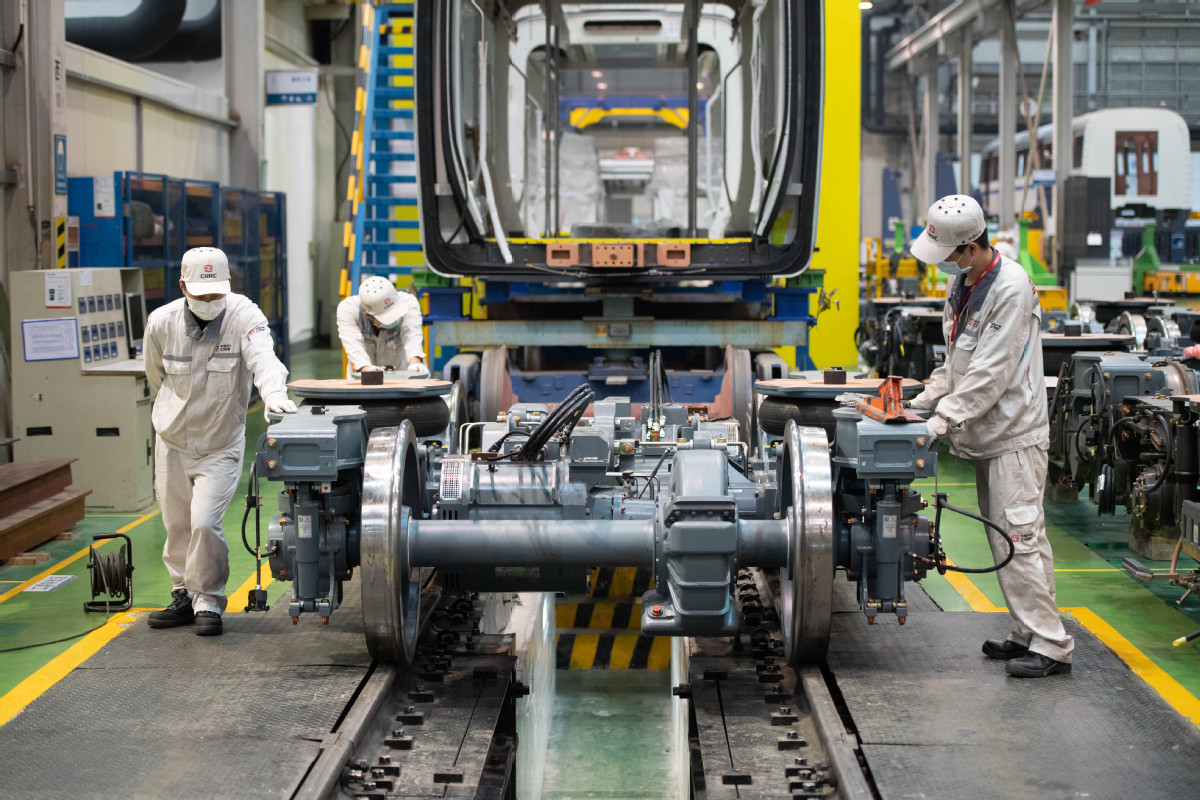 Six provinces have made tremendous efforts to facilitate national economic upgrading work
The recently released guideline on boosting high-quality development in Central China is expected to better facilitate industrial upgrading, attract more talented individuals and unleash their full potential in the new economy, experts and industry insiders said.
On March 30, during a meeting of the Political Bureau of the Communist Party of China Central Committee-the Party's core leadership-a policy document promoting high-quality development of the country's central region in the new era was reviewed.
The document is the latest effort to boost Central China's development since the State Council, China's cabinet, announced a strategy in 2016 focused on the area to help it better prosper between 2016 and 2025.
Central region, which covers six provinces of Hubei, Hunan, Anhui, Shanxi, Jiangxi and Henan, has made tremendous efforts and contributions to facilitating national economic upgrading. Today, most of these provinces face their own challenges in growing into advanced economies and play a more effective role in the new development paradigm and dual-circulation strategy.
They each have their own unique growth advantages. For example, Hunan possesses a solid manufacturing base. Equipment manufacturing in Hunan grew by 10.4 percent year-on-year in 2020, and the province is working to build itself into a high-end manufacturing mecca.
Anhui, on the other land, has long been an agricultural breadbasket. Anhui's research and innovation competence, together with Hubei, are the strongest in the region as the two are home to some of the country's top-ranked universities.
Key challenges for them are to develop in a green, low-carbon manner, centered by reform, deepening innovation and more opening-up.
"Over the past decade, these six provinces have been the fastest in terms of economic growth, but they still have huge potential thanks to their assets in natural resources, human capital, transportation facilities and cultural treasures," said Su Jingchun, a professor at the Chinese Academy of Fiscal Sciences, adding that by 2020, the cumulative GDP of these six provinces reached over 22 trillion yuan ($3.39 trillion), equaling about 22 percent of the national total.
Liu Baokui, director of the Institute of Spatial Planning and Regional Economy at the National Development and Reform Commission-the country's top economic regulator-believes the new guideline is part of the country's overall strategy to boost regional growth and narrow regional divides, and represents an important step in fueling dual-circulation.
"Most of these provinces have solid industrial bases and COVID-19 has left China with many new development windows, with Central China being a key part. It will be a great chance for them to seek industrial upgrading and unleash new potential. Yet, there will be challenges like luring high-end talent and sustaining growth in a greener, more environmentally friendly manner," Liu said.