City students bring hope to rural kids
Share - WeChat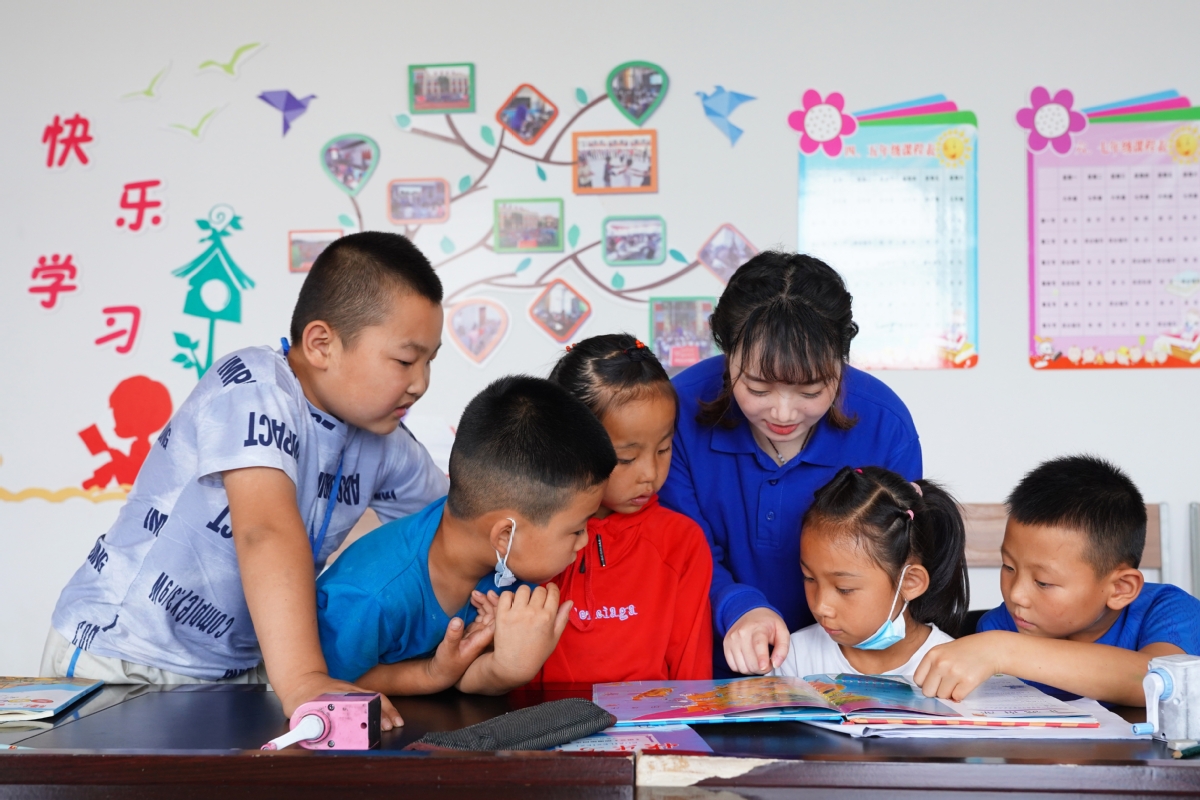 A 'pairing assistance' program has seen hundreds of college graduates volunteer to teach children in isolated, underdeveloped areas. Zhang Yi reports from Beijing with Hu Meidong in Fuzhou.
A recent hit TV series has inspired students from Xiamen University in Fujian province to join their predecessors in a cooperative project spanning more than 2,000 kilometers. It ranges from the hospitable south coast to the Gobi Desert in China's arid Northwest.
Minning Town tells the story of residents of the Ningxia Hui autonomous region who migrated from uninhabitable areas and built a township from scratch.
The settlement-its name a combination of the short forms of Ningxia and Fujian ("Min" for Fujian and "Ning" for Ningxia)-embodies the long-standing mutual assistance program.
Since the 1990s, a national strategic plan for cooperation between the eastern and western areas has seen groups of volunteers travel from Fujian to the inland region to provide "pairing assistance".
Since 1999, the program has seen some 250 students from Xiamen University volunteer to teach in Ningxia's poorest areas for a year.
Traces of Fujian are easily found in Minning. For example, the downtown buildings have red triangulated roofs with swallow-tailed ridges that give a flavor of the architectural style in the south of the coastal province.
Peng Jing recalled her first impressions of Minning as a recent graduate. "Sometimes, I felt like I was still in Fujian. It was all so familiar," she said.
She and her peers arrived in the town in July to provide a two-week after-school hobby club for local children during the summer break.
To her surprise, many parents were waiting for them at the school gate on the night they arrived, hoping to enroll their children in the club. "I didn't realize we would have such a big impact," she said.
"When they hear us speaking Mandarin, storekeepers and taxi drivers immediately know that we're from Fujian," she added, noting that so many people from the province have arrived to offer support that the locals easily recognize the accent.
She said her life as a teacher in the inland region is not too hard, thanks to sealed roads, constant running water and electricity, and supermarkets that carry a full range of goods. As a bonus, the school buildings support multimedia teaching equipment.