Older female students show that age is simply a number
Share - WeChat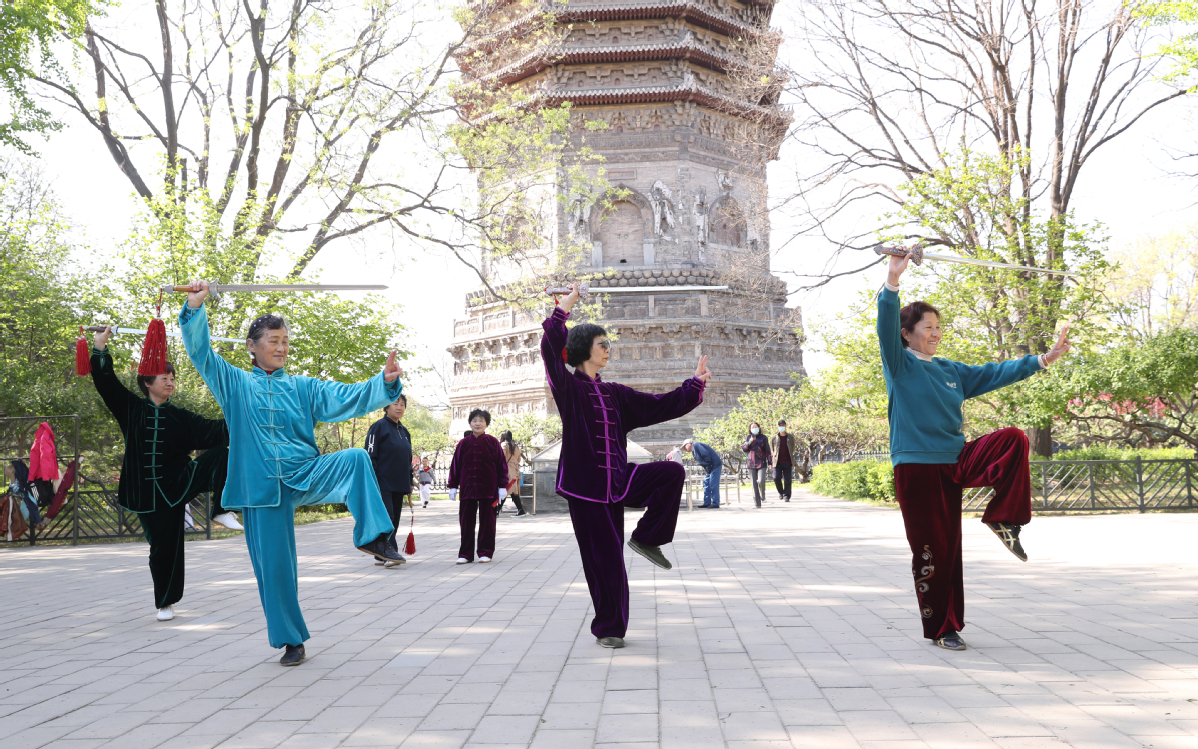 More senior women are happily embracing their advancing years and enjoying life after retirement. Cao Yin reports.
Every Wednesday, Liu Jie puts on golden earrings and high-heeled shoes and heads to a college in Beijing where she is learning to be a model, even though she is 61 years old.
In the 90-minute class, Liu confidently keeps her back straight and proudly takes catwalk steps, accompanied by pop music and guidance from the teacher.
She does not mind mentioning her age or discussing her 12-year battle with breast cancer.
"Compared with the time before I retired and got sick, I think I'm more beautiful now," she said. "Aging or sick women also have the right to pursue beauty."
In the class, offered by the College for Seniors at the Open University of China, Liu-a retired scientific researcher at a State-owned chemical enterprise-has 29 classmates. All of them are women, and the average age is 59.
Zhang Xiangyu, who is responsible for course management at the college, said the number of senior female students is higher than their male peers in many courses, and women are more enthusiastic about learning, especially in beauty-related classes.
For example, a makeup course offered by the college received more than 6,300 views when it was put online in May last year in the wake of the COVID-19 epidemic.
"A female student gave us video feedback saying she had signed up for the course and had followed the teacher's instructions about practicing putting on makeup at home," Zhang said.
In March, a similar makeup course was offered by a university for seniors in Xi'an, capital of the northwestern province of Shaanxi. It attracted many female students, the oldest of whom was over 70, according to a report in The Paper, a Shanghai news outlet, last month.
"Women can be beautiful at any age, and growing old doesn't mean that beauty disappears," said Zhang Huifang, a 68-year-old who teaches the modeling course in Beijing.
She added that looking good and dressing up has never been the monopoly of the young.