'Knowledge can change people's destiny'
Share - WeChat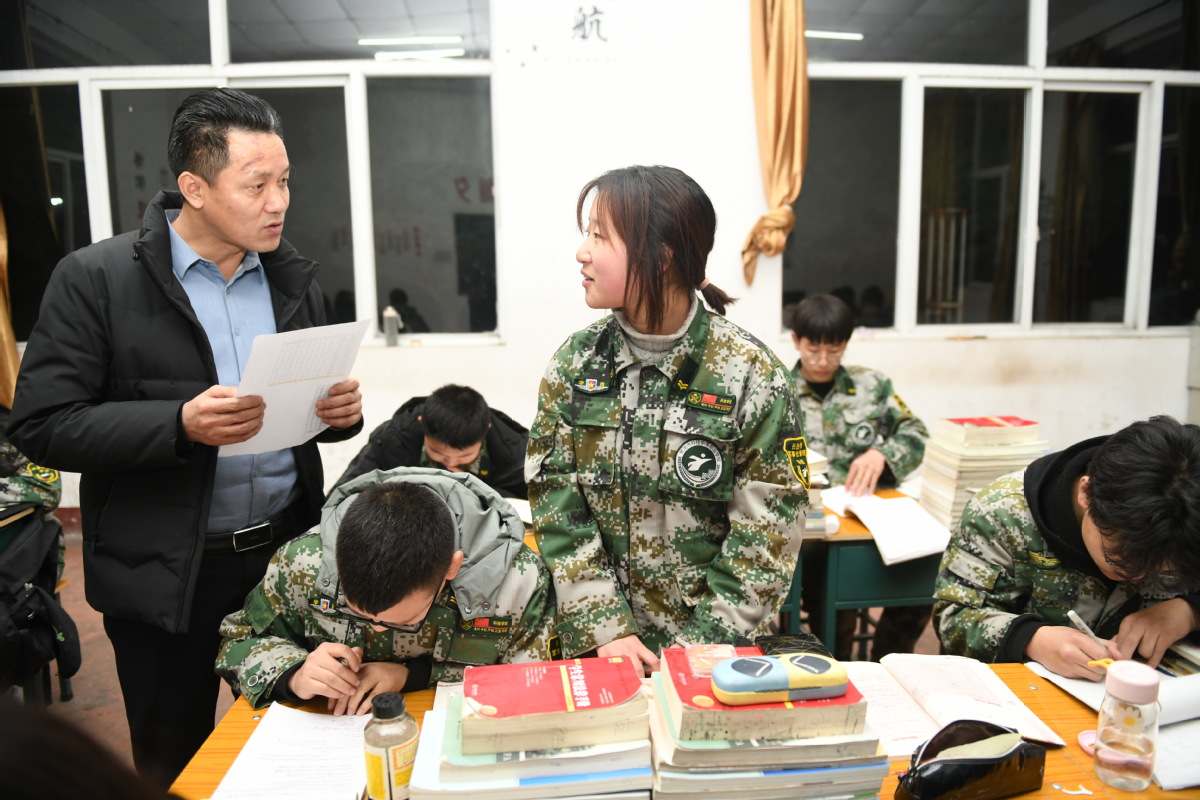 From working as a security guard at prestigious Peking University to serving as head of a vocational secondary school in Shanxi province, Zhang Juncheng knows too well the ability education has to change people's lives.
He shot to fame as the first security guard at PKU to earn a vocational degree from the university after he completed a self-taught program. More than 500 security guards at the university have followed in his footsteps, with PKU or other universities admitting them. Twelve have even obtained master's degrees.
Born in 1976, Zhang, the youngest of seven children of an impoverished family in a village in Shanxi's Changzhi city, said his memory of the village is that "it was even more impoverished and ragged than others around".
He abandoned his education after finishing middle school as the family was unable to afford his tuition, and he tried different jobs.
Determined to leave his hometown and see the wider world, Zhang signed with a Beijing security company in 1994 when it came to Changzhi to hire workers. After receiving a few weeks of training, 18-year-old Zhang became a security guard at PKU.
"Wearing the uniform, checking identities at the west gate of the university, answering phone calls and watching visitors taking photos and students and professors walking in and out, I thought it was the best job in the world," he said.
Zhang's superiors took note of his good work. He was promoted and became head of security guards at the west gate after he finished the three-month probation period.
However, life as a security guard was not easy, he said.
Once, he blocked several foreigners from entering campus because they did not have proof of registration or school ID cards. Not knowing each other's language, both parties initially refused to give in, but eventually the foreigners left, giving him a thumbs-down to show their anger.
Frustrated and humiliated, Zhang reflected on the incident and thought the incident could have been avoided if he had known English. So, he started to use his spare time to learn English and tried to read the language when there was no one around at night.