Cultural connections gain fresh life
Share - WeChat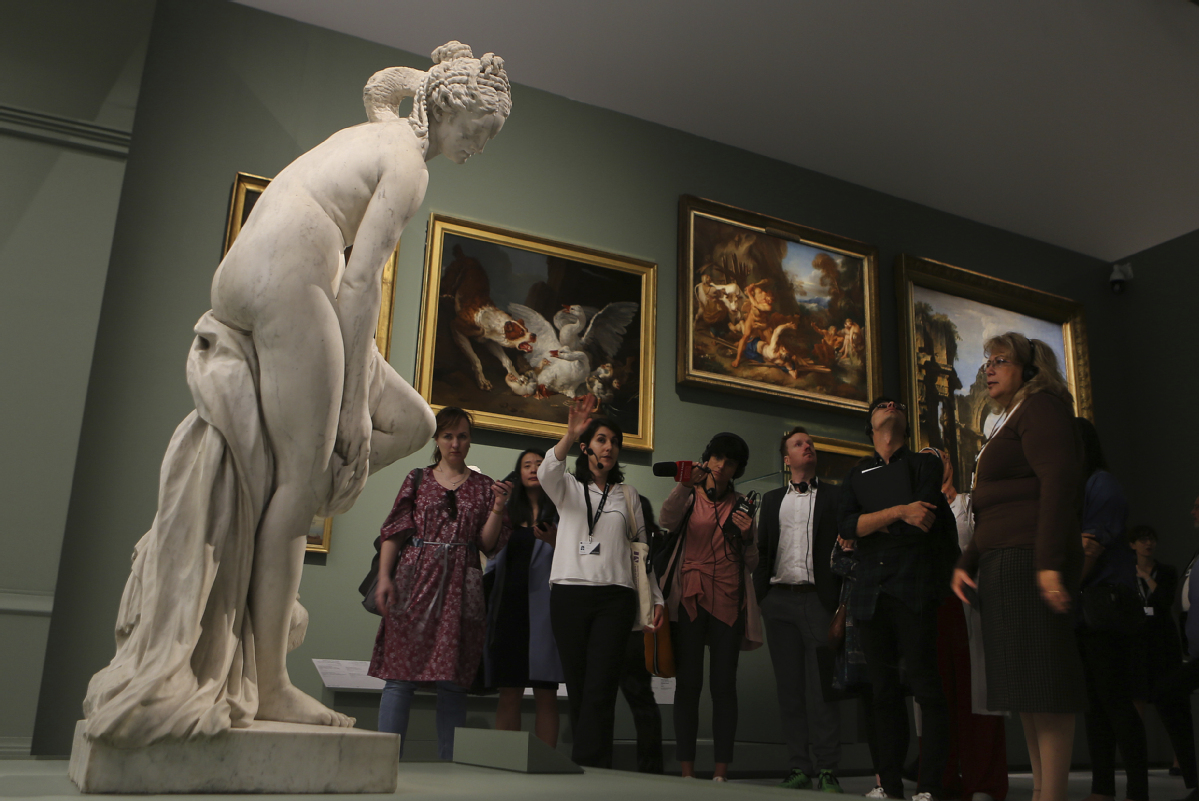 With touring exhibitions, museums play role in deepening mutual understanding
Editor's note: People-to-people exchanges are deepening the connections between countries participating in the Belt and Road Initiative. This column celebrates the efforts of those working toward a shared future.
When Maryam Mohsin Hassan Abdalla visited Gansu Provincial Museum in 2016, she was impressed by its exotic charm and mixture of Eastern and Western cultures.
The 23-year-old Sudanese, from Khartoum, recalls she was enchanted by a series of exhibitions at the museum in Lanzhou, in China's Northwest. These included the Silk Road Exhibition and the Buddhist Art of Gansu. Also catching her eye was the famous bronze sculpture Galloping Horse Treading on a Flying Swallow.
"Gansu struck me as a special place where Chinese culture interacted with the Western culture," she says of the province's location on the ancient Silk Road. "Its cultural relics also demonstrated a diversity of cultures, including Muslim culture and Arabic cultures. I was also impressed by the magnificence of the Mogao Grottoes of Dunhuang, which helped me learn more about Buddhism."
Abdalla is far from alone in valuing the learning experience to be gained from museums.
President Xi Jinping, in an address to the 20th meeting of the Council of Heads of State of the Shanghai Cooperation Organization, called for the world to nourish people-to-people amity and build a community of cultural exchanges for us all.