Crab, shrimp, lobster form heart of Guangdong exhibition
Share - WeChat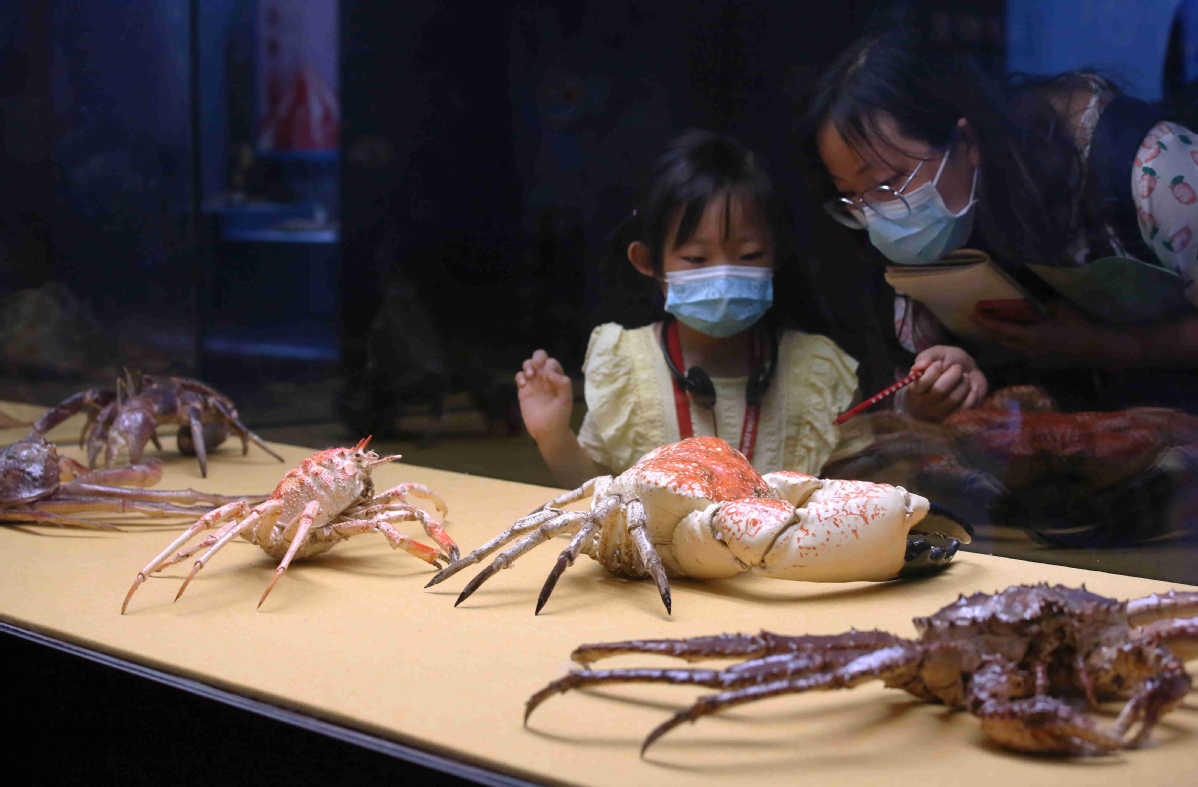 Crab, shrimp and lobster are the theme of an exhibition launched today at the Guangdong Museum in Guangzhou, South China's Guangdong province.
A total of 370 of the crustacean's fossils, specimens and cultural relics are presented to demonstrate their origins and evolution, features, body structures, living habits and classifications, as well as related literature, culinary culture and art.
Lectures will be held during the exhibition, which will last till Aug 22.