'Red' bookstores witness rising Chinese enthusiasm on revolutionary history
Share - WeChat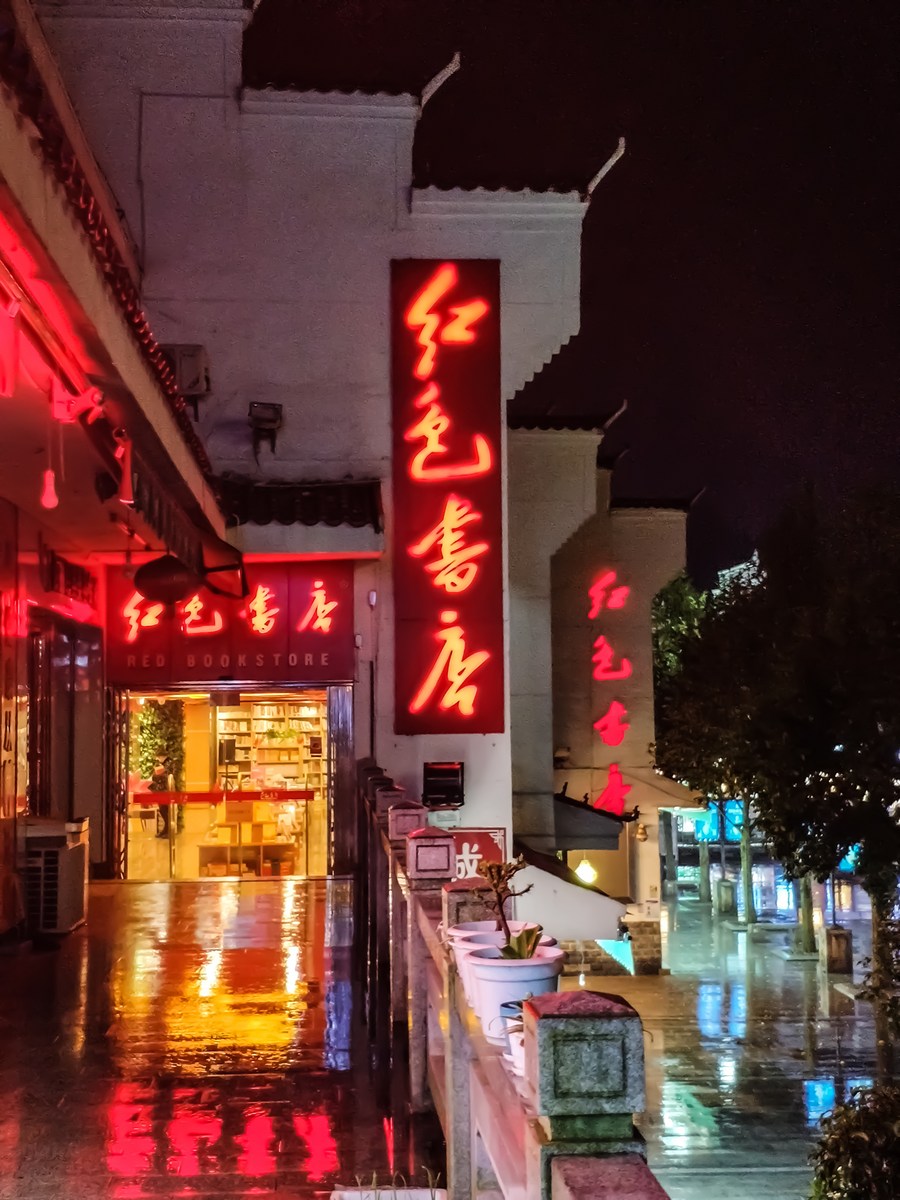 NANCHANG - At the main entrance of the largest shopping street of old town Jinggangshan, the "cradle of the Chinese revolution" in East China's Jiangxi province, stands the Red Bookstore.
Red not only refers to its red decorations, but the "red" revolution spirit it represents, which is attracting more and more people to revisit places like Jinggangshan and connect with the revolutionary past of the Communist Party of China (CPC).
Read to pay homage
Many people enter the Red Bookstore with eyes glistening in excitement.
Visitors mill around statues of China's veteran revolutionaries, and as many as 10,000 revolutionary books, audiovisual products and cultural derivatives can bring people back in time.
"This is a good place to purify my mind," a visitor wrote in the bookstore's guest book.
"When people have ideals, their country will have the strength and their nation will have a bright future," said another visitor.
When customers leave, some get their freshly acquired books stamped with a famous quote from an essay of Chairman Mao: "A single spark can start a prairie fire." This quote is often taken as a symbol of Jinggangshan's role as the earliest revolutionary base.