Zhang Xiangchen appointed as WTO deputy chief
Share - WeChat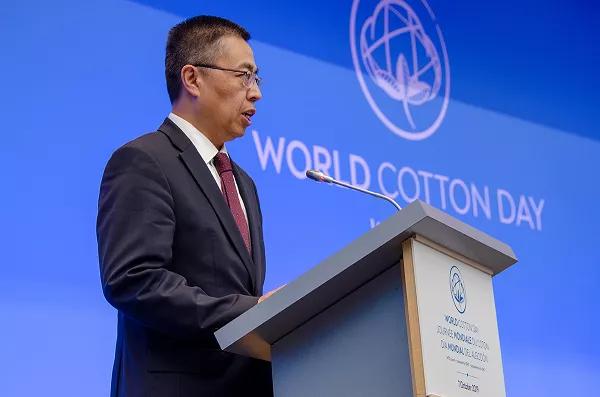 Zhang Xiangchen, China's vice-minister of commerce, has been appointed on Tuesday as deputy director-general of the World Trade Organization.
Zhang has worked on international trade issues for more than 30 years. He served as China's ambassador to the WTO from 2017 to 2020. Former assistant commerce minister Li Chenggang was appointed in February to head China's WTO mission.
Besides Zhang, the WTO's Director-General Ngozi Okonjo-Iweala also named United States' Angela Ellard (female), Costa Rica's Anabel Gonzalez (female) and France's Jean-Marie Paugam as deputy directors-general.
Their four predecessors, all men, stepped down on March 31.
"It is the first time in the history of our Organization that half of the DDGs are women. This underscores my commitment to strengthening our Organization with talented leaders whilst at the same time achieving gender balance in senior positions," said Okonjo-Iweala.
Before Zhang, Yi Xiaozhun was appointed WTO deputy director-general in August 2013 and became the first person from China to serve in the position.
The WTO's first female and first African Director General, Ngozi Okonjo-Iweala of Nigeria, officially took office on March 1 and her tenure will last until August 31, 2025.