For duty-free stores in Hainan, holiday spells shopping quota peak
By MA ZHIPING in Haikou | China Daily | Updated: 2021-05-06 09:09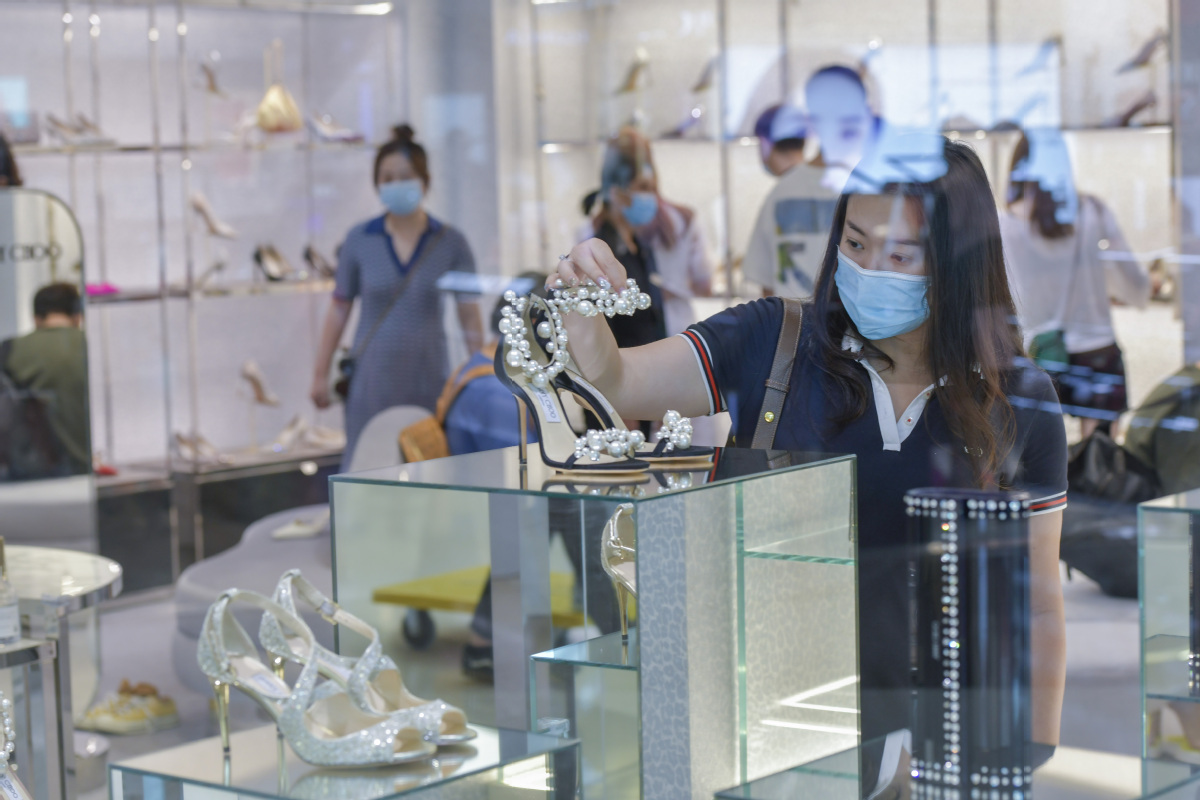 Hainan, the resort island province in South China, saw increased tourist footfalls at its popular shopping destinations during the five-day May Day holiday, provincial authorities said.
Nearly 729,000 items were sold at the nine duty-free outlets on the island between Saturday and Monday, with total sales revenue edging up to 485 million yuan ($74.92 million), up 222.79 percent and 215.24 percent on a yearly basis, respectively, according to Haikou Customs, which oversees the offshore duty-free shopping business in the province. Tourist footfalls at the duty-free shops stood at 65,400 as of Monday, up 140.23 percent over the same period a year ago, according to local Customs officials.
Cosmetics, perfumes, bags, glasses, liquor and electronics were among the bestsellers during the holiday period, the officials said, adding that the increased shopping quota as well as promotional measures like discounts, vouchers and lottery draws continued to attract more tourists to the island.
Hainan has vowed to build itself into an international tourism consumption center. Starting July 1 last year, the province raised the offshore duty-free shopping quota to 100,000 yuan per person per year from the previous 30,000 yuan. The categories of goods included in the quota were also expanded from 38 to 45, with wine and electronic products added to the duty-free list.
"We bought jewelry and cosmetics worth 20,000 yuan as gifts for our family and may return to buy some bags and shoes for ourselves when we leave the island," said Li Guolin, a retired worker who was visiting the island with her sister from Hebei province. Li said the shops offer rich choices, while promotional activities have made prices at duty-free shops very attractive.
Duty-free sales in Hainan reached 13.57 billion yuan in the first quarter, an increase of 355.7 percent year-on-year, Haikou Customs said. The province has also rolled out several policies such as direct delivery and other flexible pickup services to attract customers.
At the same time, it has also started using digital renminbi services at duty-free shops in Sanya, according to the city government. The first digital currency payment was completed at a duty-free shop in Sanya on April 28, but the total so far has yet to be ascertained from the participating shops, they said.
Hainan became the country's first province to pilot the use of digital RMB late last year. At present, people can use digital RMB at some specific locations in the island, such as university shops, tourist spots in Haikou, Qionghai and Sanya.
According to provincial officials, more than 4,100 flights, carrying some 670,000 passengers, are expected to have operated from the major airports in Hainan during the holiday period.