From chilly outpost to Europe's hottest talent
Share - WeChat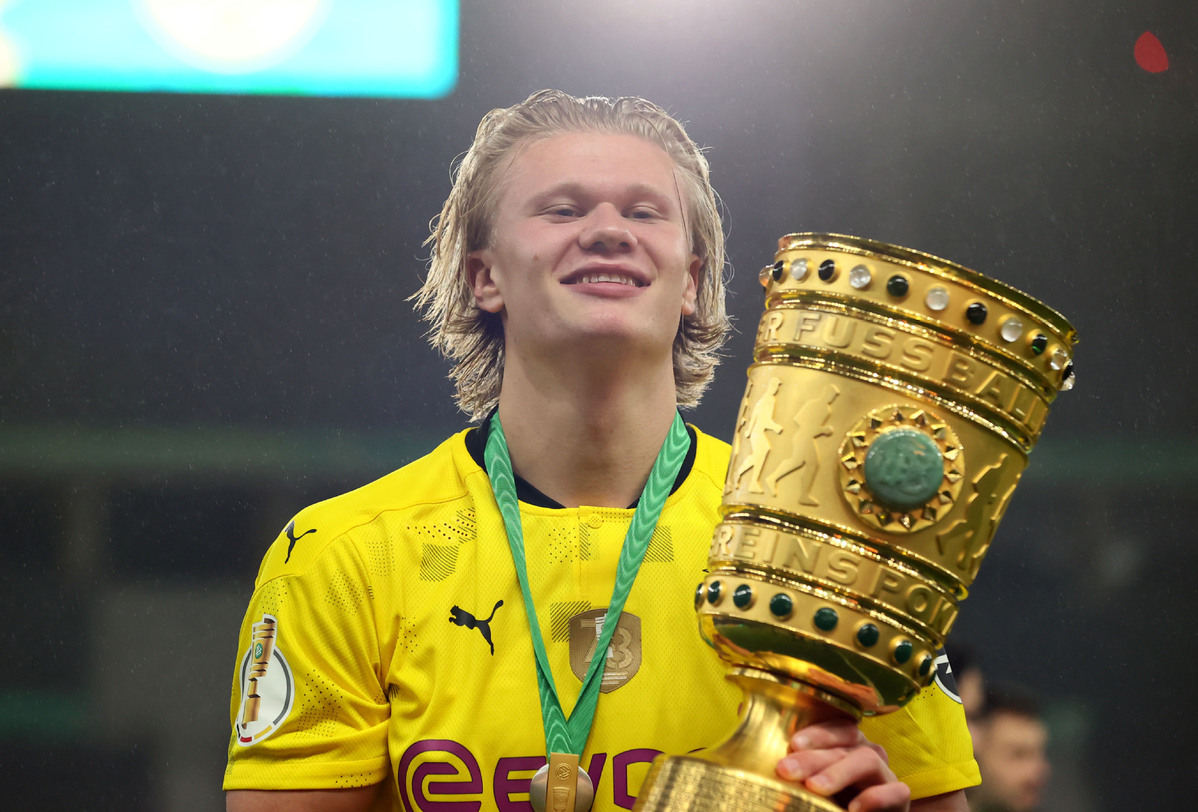 How Erling Braut Haaland's rise is rooted in unlikely origins
The sports hall doors in the quiet and chilly Norwegian town of Bryne were always open, a welcome escape for the local children. Many soccer talents emerged, but one in particular stuck out: Erling Braut Haaland.
It was in this town of some 12,000 inhabitants in a country obsessed with winter sports that possibly the most exciting young player in the world first stepped onto the pitch.
"He always scored a lot," Alf Ingve Berntsen, a physical education teacher at the local high school who coached Haaland as a child, told AFP.
"When he was 12, he started playing with the 13-year-olds and kept scoring. When he was selected for the regional team, he scored again. Then, when he was 15, he was called up to the (youth) national team and... he scored.
"We saw quite quickly that he could become a very big name. But we didn't think it would happen so quickly, that he would be a top scorer in the Champions League at the age of 19-20."
A tour of the town leaves little doubt about the 20-year-old's roots in the region, once the scene of an epic Viking battle.
The area around Bryne, which boasts the highest concentration of tractors in Norway, encompasses a rural hamlet called "Braut". A few kilometers away, an industrial zone bears the name "Haaland".