China bolsters pandemic safeguards
Share - WeChat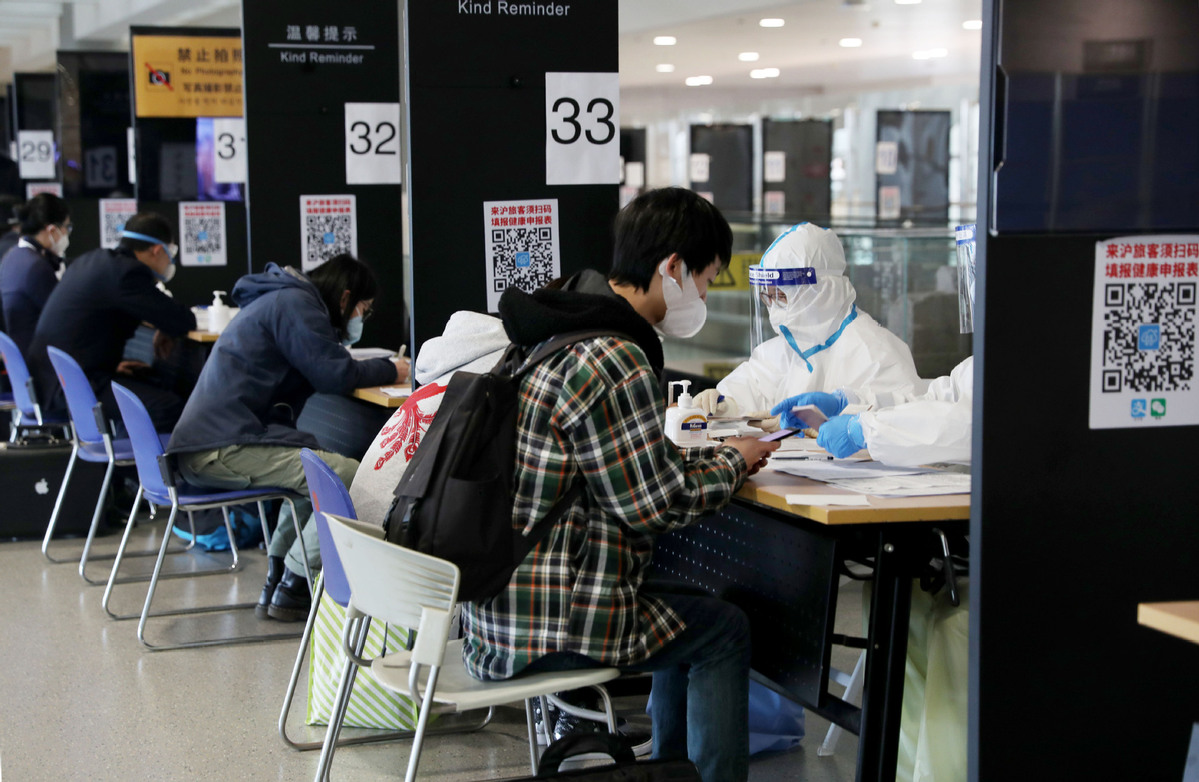 China has tightened quarantine and testing rules for incoming travelers, especially those from India and some neighboring countries experiencing surging COVID-19 cases, as the virus is mutating more rapidly and new strains are spreading faster worldwide, officials said on Friday.
He Qinghua, an official with the National Health Commission's disease prevention and control bureau, said all passengers arriving in China from overseas must be quarantined for 14 days at centralized facilities, particularly those returning from India and other countries hit hard by the virus.
For all returnees from overseas, two nasal swab samples will be collected from each person on the final day of their quarantine. "The two samples will be handled by different testing agencies and tested against two different nucleic acid reagents, which is aimed at ensuring the high quality of our tests," he said.
As incoming travelers are also required to monitor their health condition at home for seven days following the quarantine, He said timely information sharing should be stepped up among authorities across regions, in order to guarantee closed-loop management of these travelers.
These stronger measures to curb the risk of imported cases come as virus mutations have appeared to accelerate and transmit widely across the world. The new strain that was first detected in India and stoked grave concerns over its potentially higher transmissibility has been reported in at least 44 countries and regions, according to He.
In China, new strains have been reported that first emerged in the United Kingdom, South Africa, Brazil and India. The country had reported 142 imported infections in May as of Thursday, with a rising share of cases linked to variants, according to the commission.
Early on Wednesday, the eastern province of Anhui reported a domestic case-the first locally-transmitted infection in more than three weeks. The province reported three more domestic cases as of Thursday noon, including one likely to have come in contact with incoming travelers earlier this month, said the local government.
He said more variants will surface in the future and China is capable of detecting them, said He, adding that the "monitoring of virus mutations will be ramped up.
"We will analyze the genome sequence of all confirmed infections and intensify the tracking of virus mutations to promptly evaluate the risks."
Meanwhile, research on the efficacy of domestic COVID-19 vaccines on variants is underway, said Shao Yiming, an expert from China's COVID-19 vaccine development task force.
He said inactivated vaccines made by domestic companies had already proved to be effective at protecting against new strains first reported in South Africa, the UK and Brazil.
"We are also conducting research regarding the new strain circulating rapidly in India," he said, adding that inactivated vaccines available now can be conveniently and quickly upgraded to fend off variants without overhauling their manufacturing techniques.
Three of the four domestic vaccines approved for use in China are doses that use the inactivated virus to trigger an immune response in human bodies.
On Thursday, China administered over 12.6 million doses of vaccine, the highest daily number of vaccinations since the commission began reporting daily inoculation progress on March 24. In total, the country had delivered nearly 367 million doses as of Thursday.