Games breaking down the barriers
Share - WeChat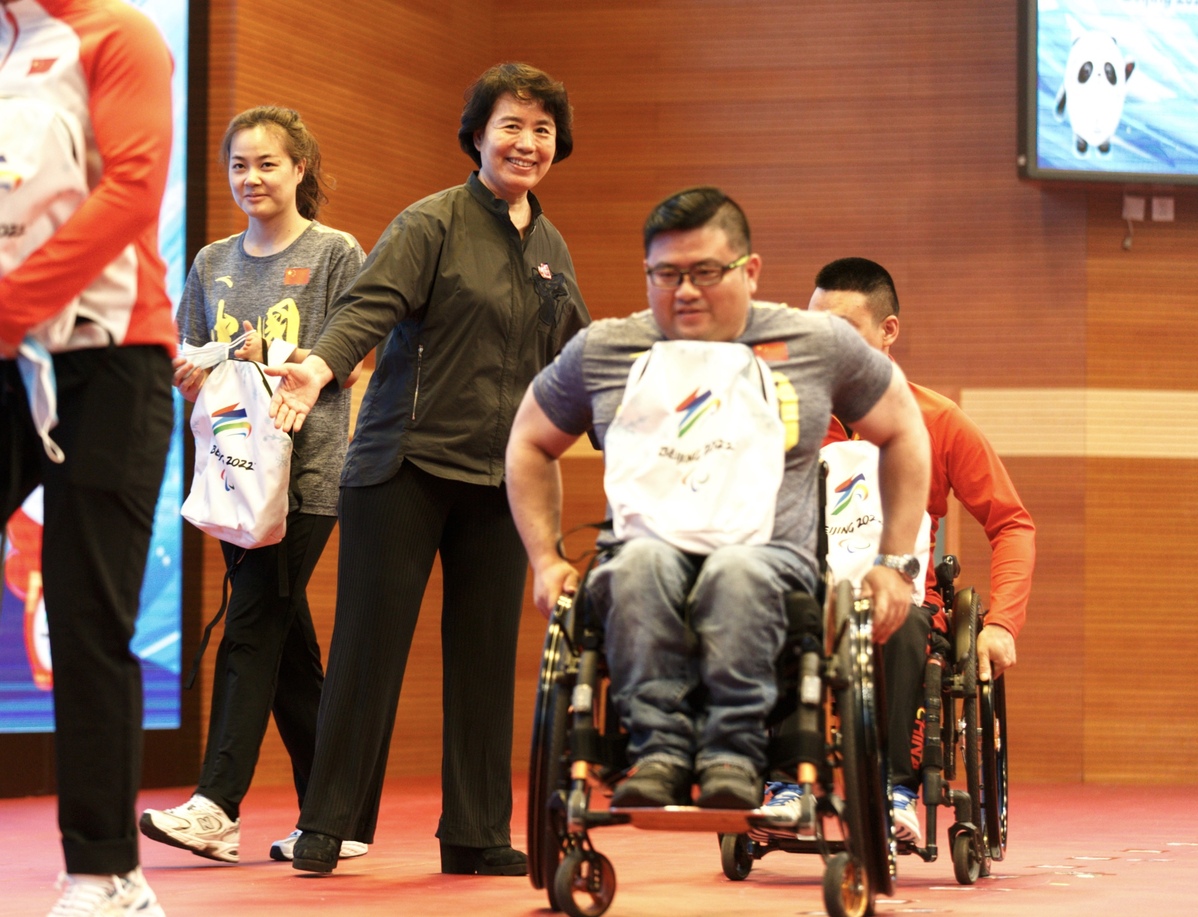 Organizers pledge Paralympics will leave transformative legacy for disabled
Organizers of the Beijing Winter Paralympics have pledged to host inclusive and accessible Games next year to help boost para-sports participation and the well-being of disabled people in China.
With preparations for next year's Games entering the home stretch, Chinese organizers and para-sports promoters have set their sights on maximizing the event's influence to improve barrier-free facilities while also raising awareness of equal access to facilitate para-sports participation, especially winter events, beyond 2022.
The commitment was highlighted during an event held on Saturday to celebrate the 31st National Day for Aiding Disabled People, which fell on Sunday.
Games organizers, representatives from the China Disabled Persons' Federation and para-sports athletes witnessed the unveiling of a series of licensed Paralympic-themed Beijing 2022 souvenirs during the event at the training base of the China Administration of Sports for Persons with Disabilities in northeast Beijing's Shunyi district.
"To further promote equal participation in sports for disabled people while contributing to the development of an inclusive society was a major goal for us to prepare for and host the Paralympic Winter Games," said Zhou Changkui, a vice-president of the Beijing 2022 organizing committee and director-general of the disabled federation.
"We will make the best out of the Paralympics to draw more attention to the development of barrier-free city infrastructure, promote volunteer services that help the disabled and encourage more people with disabilities to become sports fans and regular exercisers."
After reviewing a series of snow and ice sports test events in February and April, preparatory work for the Winter Paralympics, which open on March 4, has shifted from venue readiness to operational tune-ups.
All five competition venues needed for hosting six sports at the Paralympics-alpine skiing, cross-country skiing, biathlon, snowboarding, para-ice hockey and wheelchair curling-have been completed with operational staff busy fine-tuning details in barrier-free services while rehearsing venue and facility transition from the Olympics, which will close on Feb 20.