Phone talks bode well for China-US trade ties
By LIU ZHIHUA and ZHONG NAN in Beijing and ZHAO HUANXIN in Washington | China Daily | Updated: 2021-05-28 06:45




Share - WeChat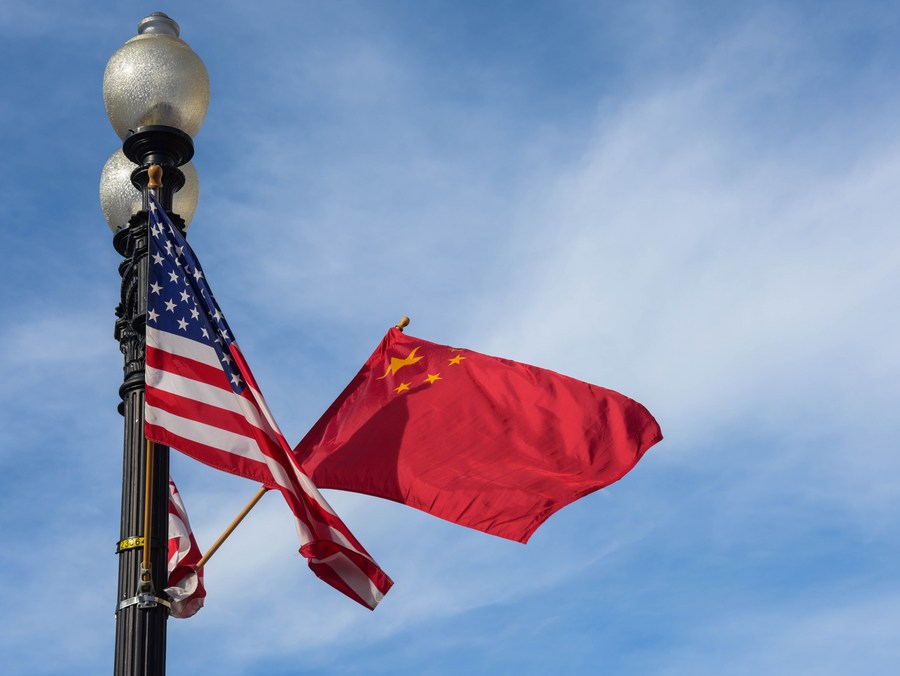 The latest phone conversation between Chinese and US economic representatives is a positive signal for business and trade ties between the world's two largest economies and will be beneficial to the global economic recovery, according to officials and analysts.
Trade between China and the United States, although already quite high in volume, still has great growth potential, and dialogue based on equality and mutual respect is a must to solve disputes and strengthen trade and business ties, they said.
Their comments came after Liu He, vice-premier, a member of the Political Bureau of the Communist Party of China Central Committee and chief of the Chinese side of the China-US comprehensive economic dialogue, had a phone conversation with US Trade Representative Katherine Tai on Thursday morning.
Agreeing that developing bilateral trade is very important, they exchanged views on issues of mutual concern, and also agreed to maintain communications, according to an online statement from China's Ministry of Commerce.
"As tested by time, dialogue based on equality and mutual respect is the only way for the two countries to solve disputes and promote economic and trade cooperation, which will benefit not only themselves, but also the world economic recovery," said Ruan Zongze, executive vice-president of the China Institute of International Studies.
China and the US need each other economically, which is decided by market forces and underpinned by the course of globalization, and cannot be tampered with or reversed, he added.
Zhang Yansheng, chief researcher at the China Center for International Economic Exchanges, said it is essential for the two countries to resume the high-level trade talks and clarify their trade policies and stances, including their attitudes toward the implementation of the phase one agreement, which was signed on Jan 15 last year.
Gao Feng, a spokesman for the Commerce Ministry, said at a news conference that the phase one trade agreement is good for China, the US and the whole world, and the two countries should join hands to push for its implementation.
US Commerce Secretary Gina Raimondo said recently the US needed to do business with China.
"We need to help American businesses to export. We do need to continue to have free markets. I mean even with respect to China, we need to do business there," Raimondo said in an interview with Bloomberg on April 28.
US goods exported to China jumped from $105 billion in 2019 to $123 billion last year, a surge of nearly 18 percent, the second-highest total in a decade, according to the 2021 State Export Report released by the US-China Business Council, a trade association representing more than 200 US companies doing business in China.
In comparison, US trade with the rest of the world contracted by 15 percent, according to the USCBC.
Ruan, from the China Institute of International Studies, said that as China advances the establishment of the dual-circulation development paradigm, its fast-growing domestic market offers trading partners, including the US, a golden chance to expand exports, while the US also needs Chinese exports for economic recovery from the impact of the COVID-19 pandemic.
Liu Jie, president for China of Carestream Health Inc, a US-based medical equipment manufacturer, said the Chinese market is a critical growth engine for the company, which is developing products that meet localized needs of the Chinese market and other emerging markets.