Celebrated form of boxing packs new punch
Share - WeChat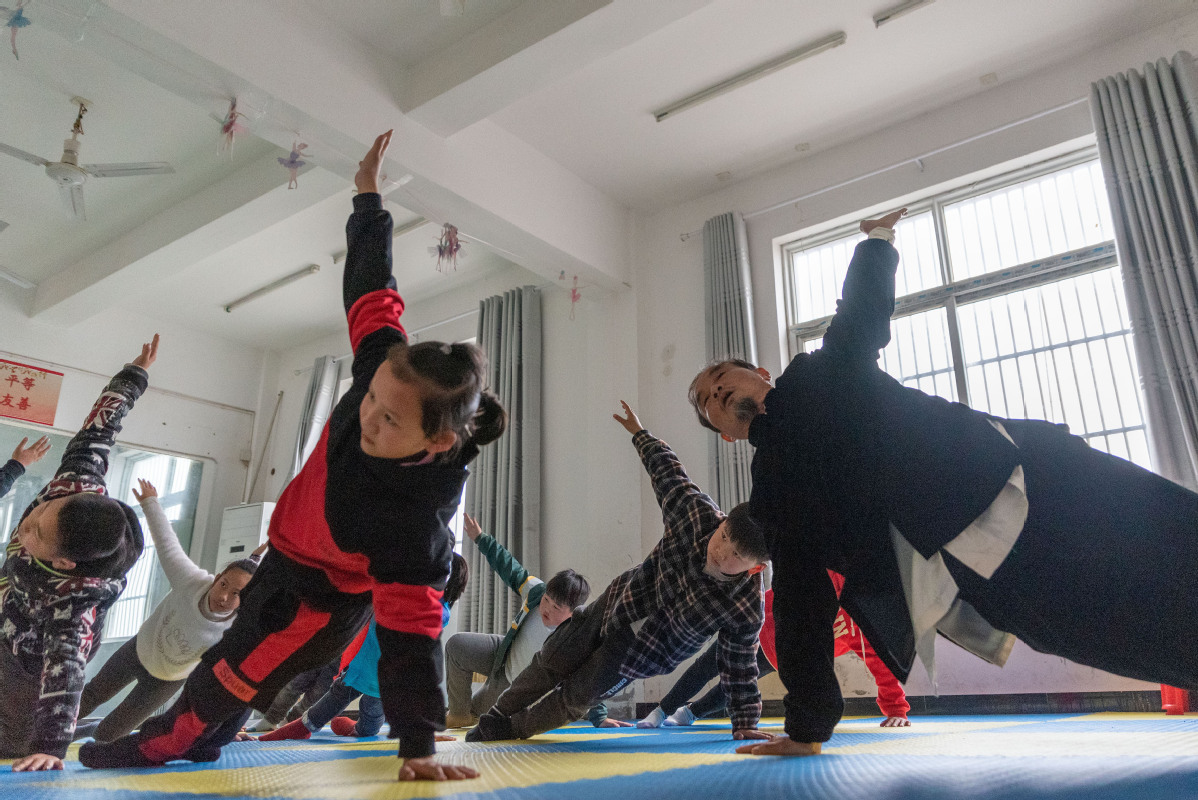 Request for help
Located on the north shore of Chaohu Lake, the fifth-largest freshwater lake in China, Changlinhe township, which governs Xinger, used to be an important business center visited by numerous ships sailing the Yangtze River.
Niu Hehou said, "Local businesses, which were often threatened by pirates and gangsters in the early 20th century, often asked for help from Niu Hongchuan, the second-generation master of Niu-style boxing, who popularized the skills among local villagers."
Learning these skills from an uncle during childhood, Niu Hehou said he continued to pursue this form of boxing as a hobby when he taught Chinese grammar at a local middle school before retiring in 2005.
After his retirement, he went to live with his son in Hunan province.
"I returned home to Xinger in 2012, when I decided to do something to pass on cultural heritage," said Niu Hehou, who founded and headed the Feidong Niu-style Hong Boxing Association in 2015.
Three years earlier, at Xinger Primary School, he started to raise awareness of cultural heritage, with support from Zhang Jie, the school's principal at the time.
"We started to teach Niu-style boxing during the school's compulsory physical education classes," said Niu Hehou, adding that such an arrangement was a totally new experience for the school.
"After the foundation of New China, martial arts seemed to disappear from primary and middle schools for quite a while, as some people thought the practitioners would become aggressive and cause trouble," he said.