Nigerian punching prodigy taking a swing at stardom
Share - WeChat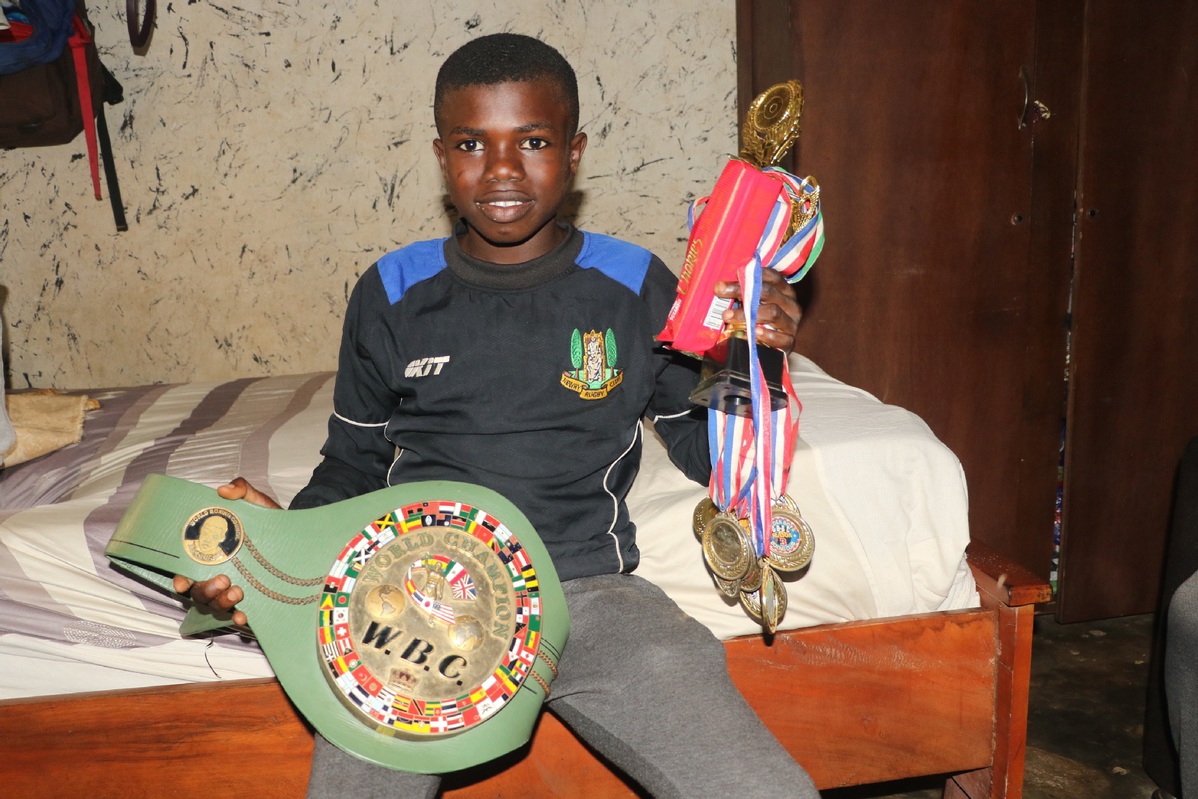 Ring sensation Sultan Adekoya tipped for the big time after tearing up Africa's amateur ranks
Sultan Adekoya jogged into a courtyard surrounded by several two-story buildings still under construction in the Egbeda area of Lagos, Nigeria's most populous city, to join other kids and adults for a routine boxing drill.
Warming up for the day's training, the 12-year-old boy shadowboxed and practiced fast-moving footwork on the red clay ground while awaiting the instruction of his coach, Taiwo Adegbite, who was busy correcting the moves and punches of other trainees who had arrived earlier.
Adegbite, also known as Coach Tipo, described Adekoya as a "strong and very hardworking kid" with a rare pugilistic talent.
Videos of Adekoya's extraordinary performances in training and competitions have gone viral online. Nigeria's Minister of Youth and Sports Development, Akin Dare, last month said of the youngster on social media: "There is gold in this kid."
"People know him very well. He is doing really well," Adegbite told Xinhua, noting that Adekoya is so far undefeated in over 60 amateur bouts, including exhibition events.