Train like a demon, live like an angel
Share - WeChat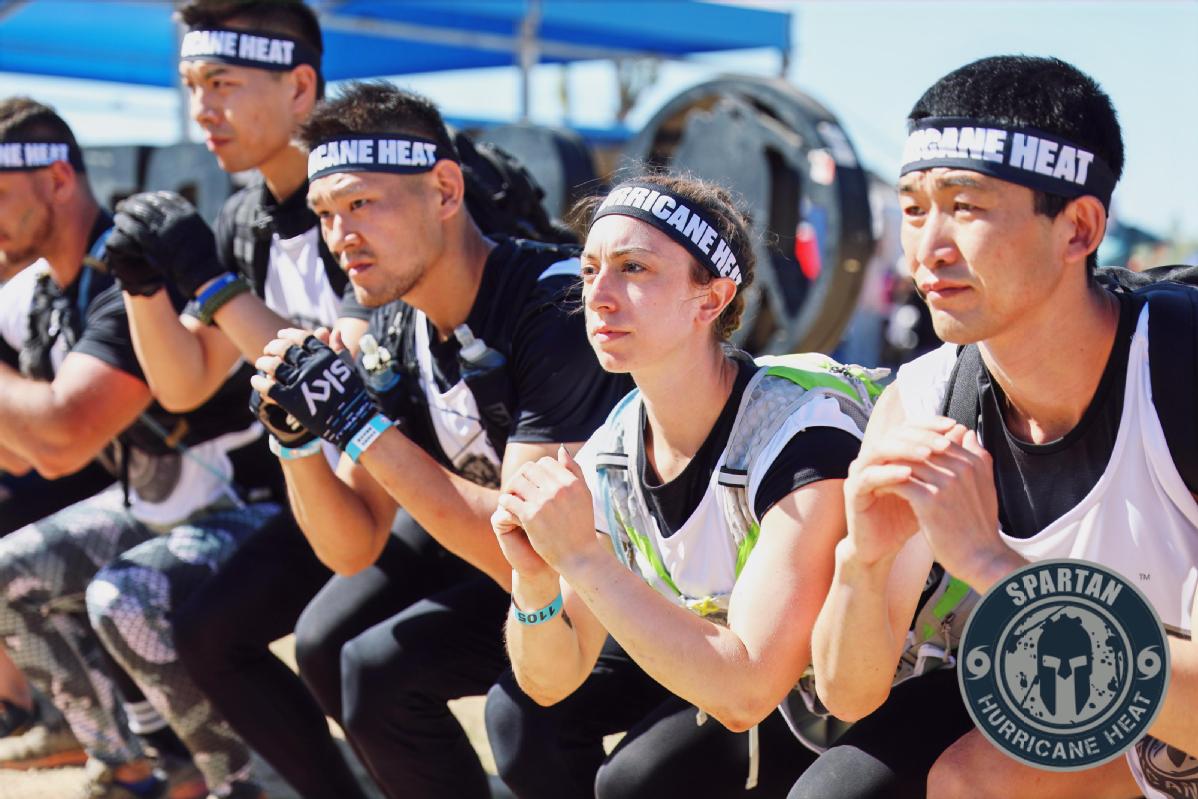 Stomachs empty, caked in mud and fatigued, the value of our grueling afternoon and night exertions was a hot topic of debate as we drove off from the Spartan Hurricane Heat 4 Hour.
A teammate opined that this kind of group challenge could not match what she could gain from a shorter individual gym workout.
As a regular runner and fitness enthusiast myself, I countered that argument by explaining why this event is rewarding way beyond its physical benefits.
On a fresh late-May morning, why should we kiss goodbye to our beds, cellphones or even gym workouts to show up for this four-hour torture in the tranquil surrounds of Beijing's biggest green space, Wenyuhe River Park?
A workout was not the aim, just one of the ends to the aim.
After all, "duct tape", "medical shears" and "paracord" are not items one is likely to pack for the gym. These mandatory items, however, were key to keeping our team connected as we hauled five rubble-filled buckets over the obstacle course to the finish line.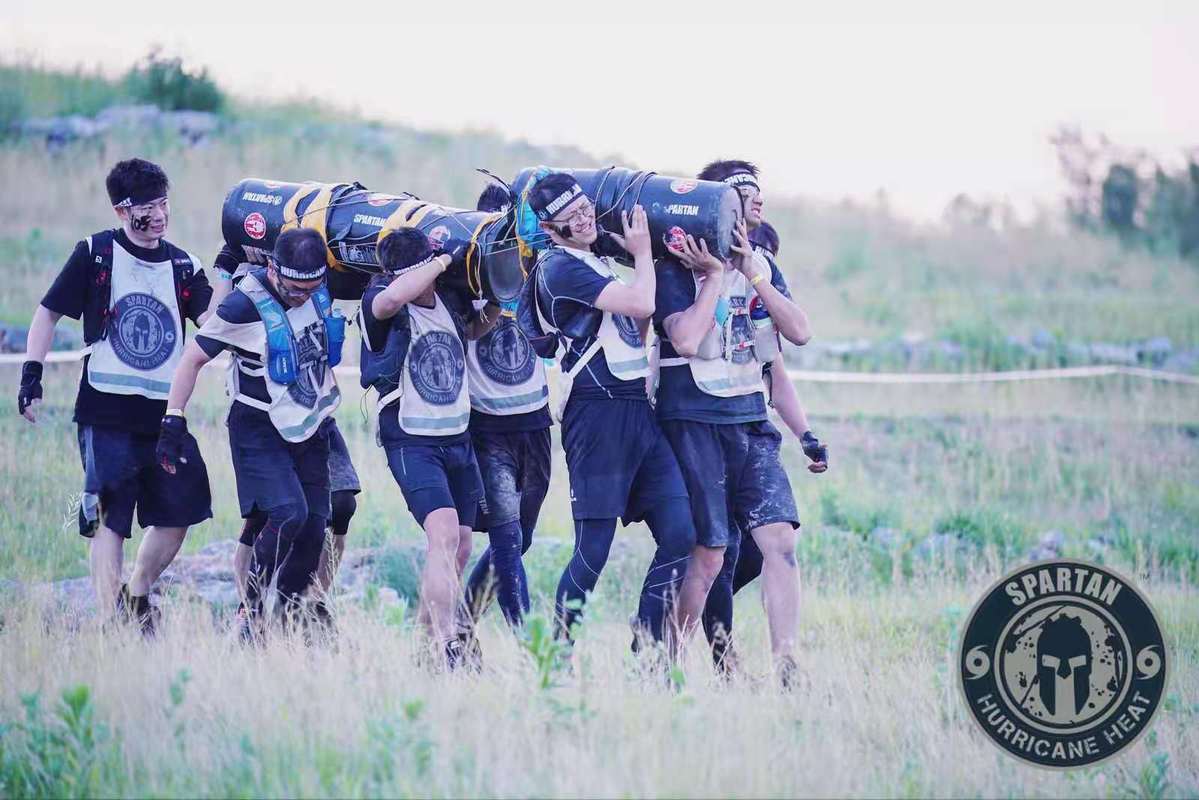 Based on military drills and featuring a course design that is kept secret from participants in advance, the Hurricane Heat is an ultra-endurance event independent from other Spartan obstacle races.
With no personal number bibs or timing chips, individuals are driven by their connection with others in this team-focused event.
Still, the strongest and smartest prevail. However, the value of a true team leader lies in his or her ability to combine each person's talents to execute the right plan and ultimately complete the mission.
First introduced to China in early 2019, the Hurricane Heat, with 4-, 12- and 24-hour categories, has attracted over 1,600 participants at 12 events across seven cities nationwide. Around 60 percent of the participants are regulars and most of them are aged between 35 and 50.The challenge is more intense mentally than physically.
"Unlike obstacle racers, a fine Hurricane Heat competitor may not be in perfect shape or stand out in workouts. Their life experience and inner qualities count," said Zhang Haoyang, who is in charge of the Spartan in China.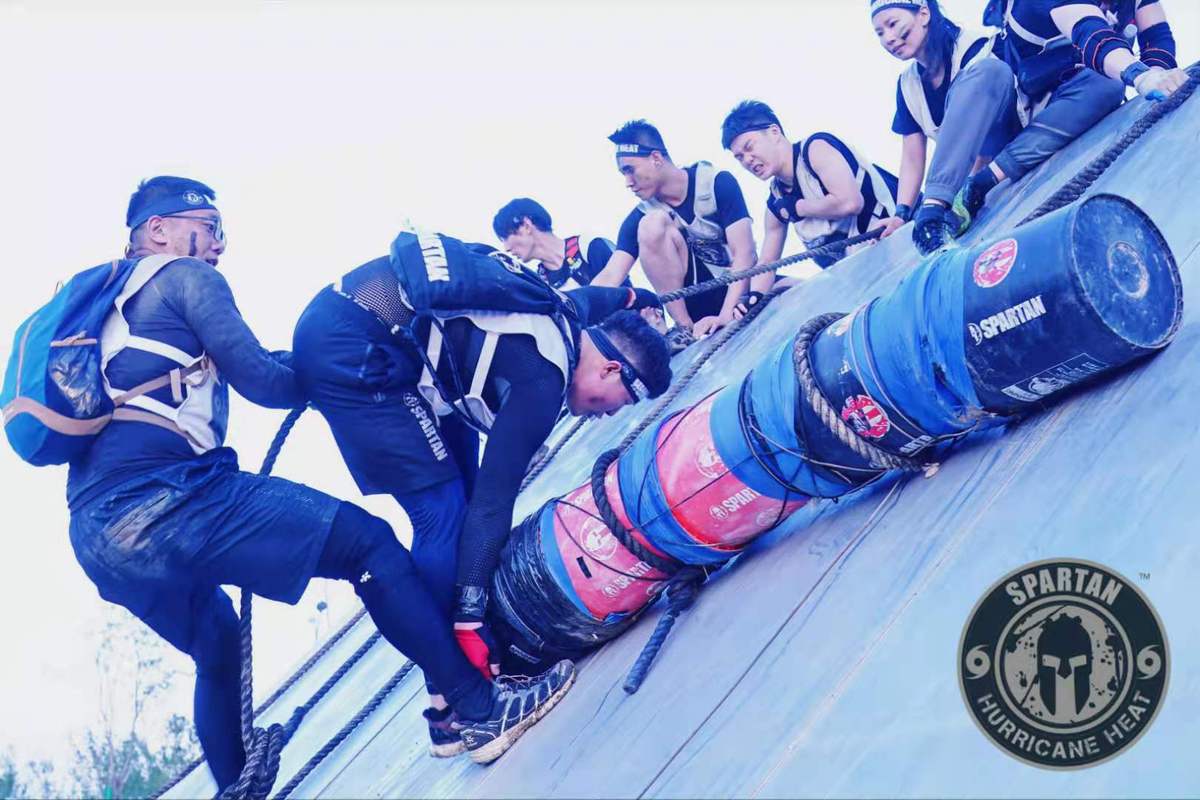 Nearly all the Hurricane Heat competitors are Spartan obstacle race veterans, who have already conquered 5- or 10-kilometer courses. Moving up to the Hurricane Heat, competitors are pushed beyond their limits.
"We want our participants to explore an even stronger self-developed from their regular training experience and driven by the strength of will that can control their bodies even more consistently," said Zhang.
Indeed, this type of event can help freshen up fitness regimes that may have become a little staid, and is ideal for those who are aiming for a higher level in training and life.
During the four-hour challenge in Wenyuhe, stopping for a breather was not encouraged. Feeling lost and inadequate next to more industrious teammates at one point, a shout from the "Krypteia" (cadre in charge) rang out behind me, urging me to find a way to contribute to the team effort.
"We may have to bear a burden in life, for no reason and with no choice," said Karl Zhang, who is in charge of the Hurricane Heat events in China. "We want our participants to know they should face the difficulty and try to find a way out."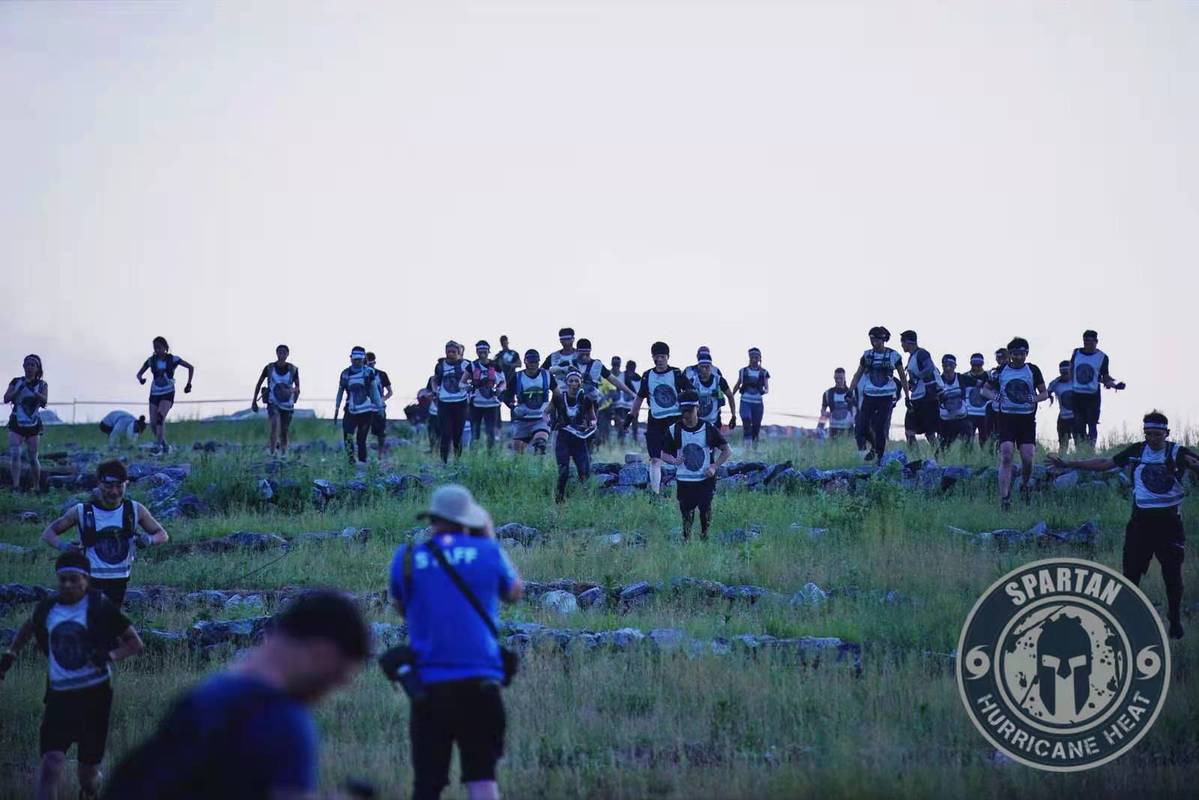 Life isn't rosy, unless you change your attitude.
One of my gym workouts has reverberated throughout my training life-a team of three doing repetitions while we alternated carrying one another. During the Hurricane Heat, I offered to always carry a female teammate, who is much slimmer than me, fearing we would be left behind when it came to her turn to carry me. However, she refused and insisted on sticking to the rotation. In the end, she made it and we didn't lose too much ground on our rivals. Afterwards, I told her how I had learned to believe in my teammates in order to inspire myself. Now we are close friends.
Before the Wenyuhe event, our hearts went out to those who lost their lives so tragically in the ultramarathon race in Gansu province on May 22.
After surviving the challenge, we made sure to pick up all the duct tape and paracord that had littered the course to restore the park to its pristine glory. Train like a demon, live like an angel.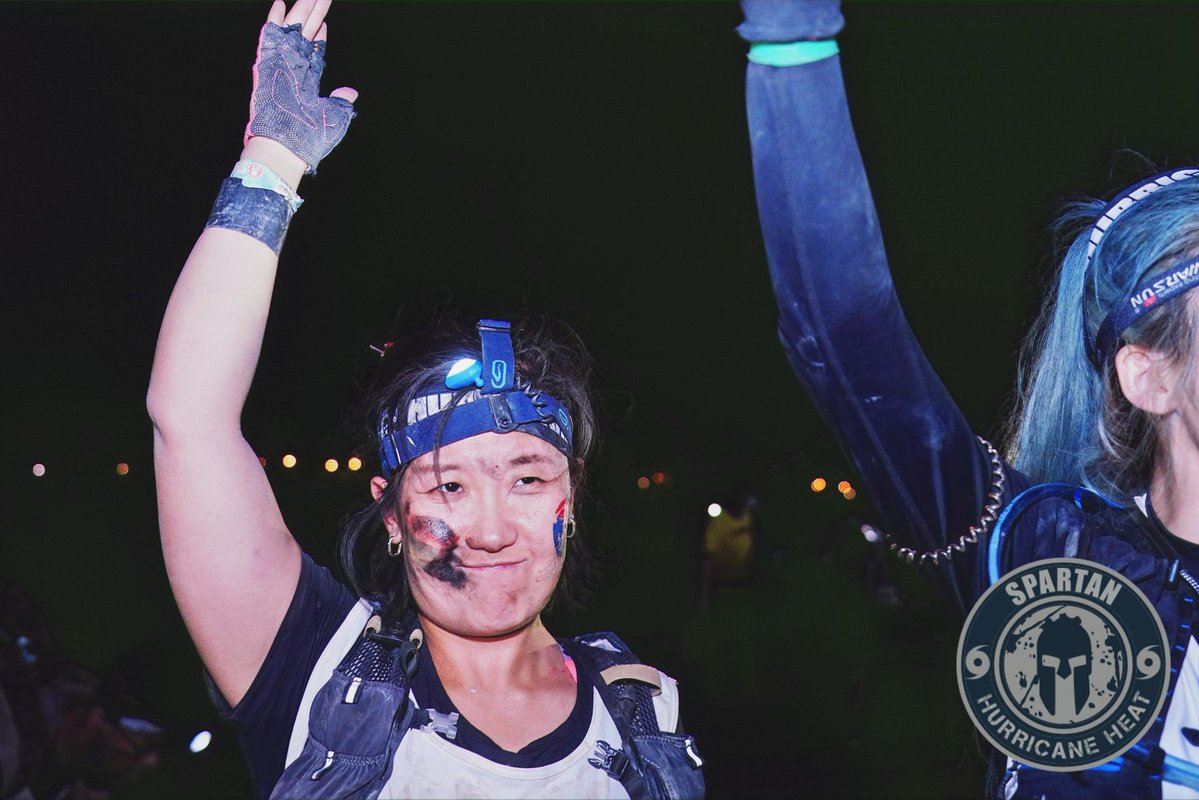 Hurricane Heat origins
A Spartan Race was shut down due to Hurricane Irene on the east coast of the United States in August 2011. However, a group of some 150 athletes did not want to abandon their racing plans, so showed up with Spartan founder Joe De Sena to complete an impromptu challenge in the pouring rain. This is the soul of Hurricane Heat, with teamwork the key. The challenge then became a regular fixture on the Spartan Race series, featuring unpredictable courses, obstacles and terrain.