Over 2,000 men lift world's longest dragon canoe
Share - WeChat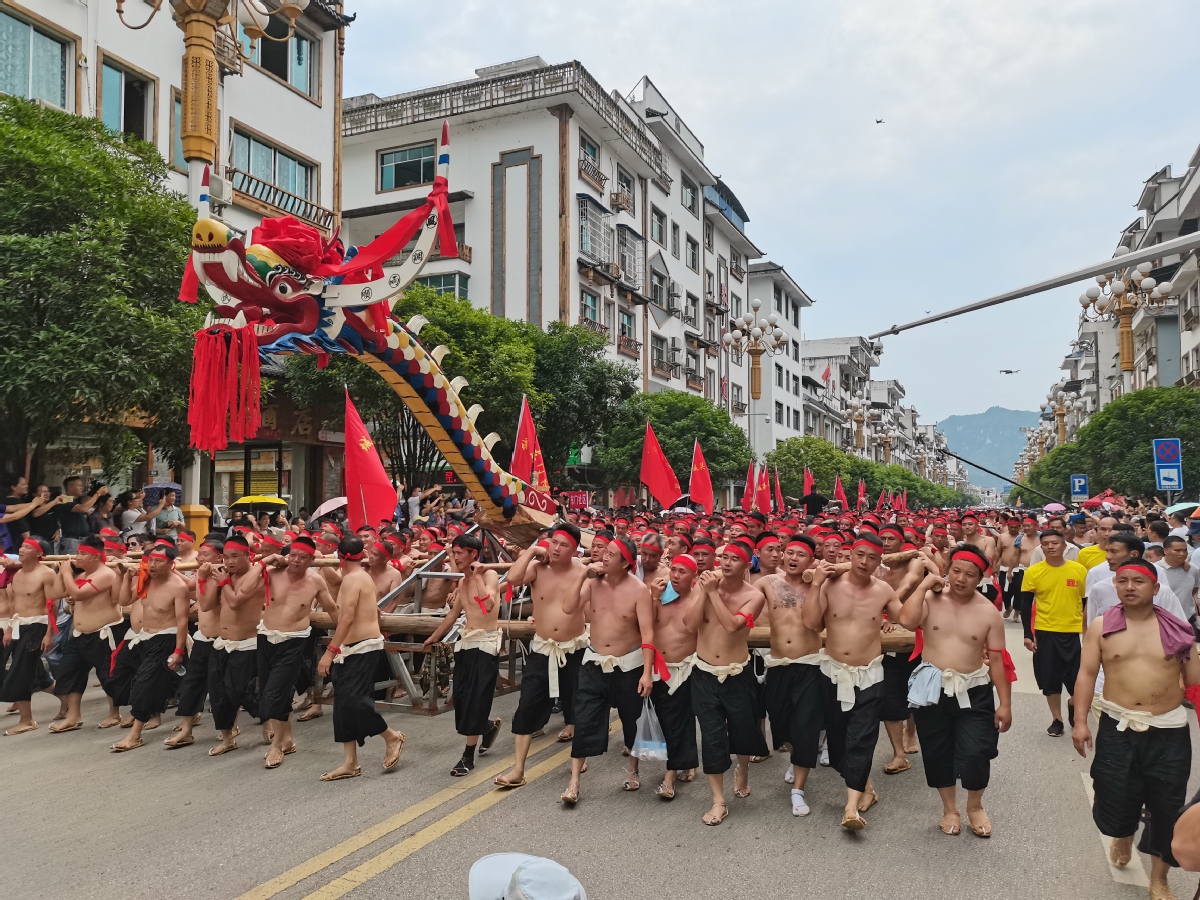 To celebrate the upcoming Dragon Boat Festival, which falls on the 5th day of the 5th month of the lunar calendar, Miao people from Shibing county in Southwest China's Guizhou province started the annual activity of dragon boat race.
At 1:00 pm on Tuesday, 2,169 men lifted the longest dragon canoe in the world. The wooden dragon canoe, decorated with color painting and exquisite engravings, is 77.8-meter-long, 3.8-meter-wide and 0.6-meter-tall. It won the Guinness World Record in 2016 as the longest wooden dragon canoe in the world.
Sponsored by public organizations in Shibing county, the boat was made by local craftsmen in 2016. The boat can hold about 380 people at the same time and needs 180 rowers to run it.
For Miao ethnic minority group in Guizhou, the idea behind dragon boat racing during Duanwu Festival is to make sacrifice to dragon and wish for a peaceful year.
Apart from racing dragon boat, Miao people also celebrate Dragon Boat Festival by making and eating rice dumplings, and hold duck-grabbing competitions.