Djokovic fired up as 'biggest rival' beckons
Share - WeChat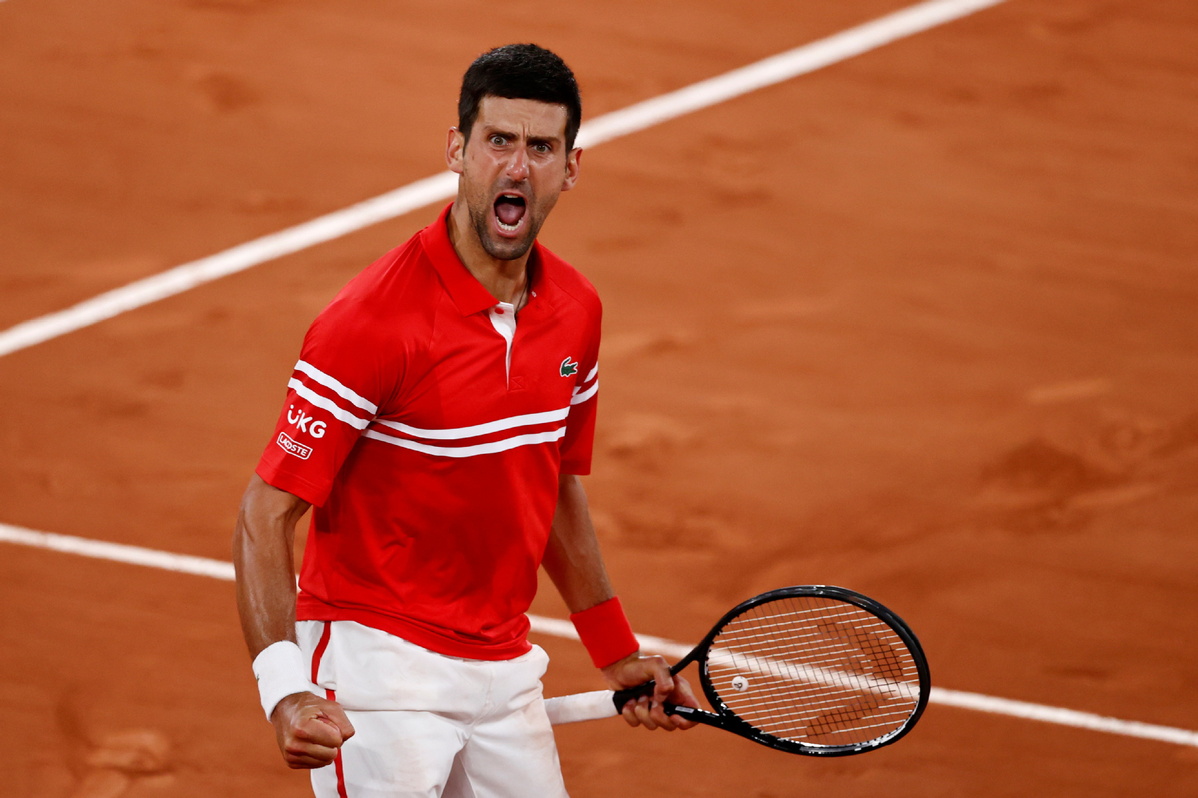 Serbian negotiates post-curfew challenge to set up Nadal showdown
Novak Djokovic wheeled toward his guest box in a nearly empty Court Philippe Chatrier as midnight neared and let out one yell, two yells, three, four.
Once two points from a straight-set victory and seemingly well on his way to a French Open semifinal showdown against Rafael Nadal, Djokovic had to deal with so much that went awry: consecutive unforced errors that gave away a tiebreaker; a 22-minute delay while spectators left because of a COVID-19 curfew; a face-down tumble that drew blood from his left palm.
Still, the top-seeded Djokovic held on and moved on, pulling out the quarterfinal victory against No 9 Berrettini 6-3, 6-2, 6-7 (5), 7-5 Wednesday night.
"This match had it all: falls, crowd, break. It was a lot of intensity. I just felt under tension the entire time," Djokovic said. "The reaction (at) the end was just me liberating that tension that was building up for the entire match."
Now comes a semifinal Friday against a familiar foe in a rematch of last year's Roland Garros final, but a round earlier: 'King of Clay' Nadal.
"We know each other well," the third-seeded Nadal said. "Everybody knows that in these kind of matches, anything can happen."
Djokovic will be playing in his 35th Slam semi.
"I'll probably pick Rafa as the biggest rival I've ever had in my career," said world No 1 Djokovic.
"The anticipation for the match against him, any match, any surface, any occasion, is always different from any other.
"Let's have a great battle."
Although Djokovic has the edge at 29-28 in their overall rivalry stretching back 15 years, Nadal enjoys a 7-1 record in their French Open meetings and is 19-7 overall on clay.
Djokovic's last win over the Spanish star on a clay court was in Rome five years ago.