Xi urges all-out rescue work after blast
Share - WeChat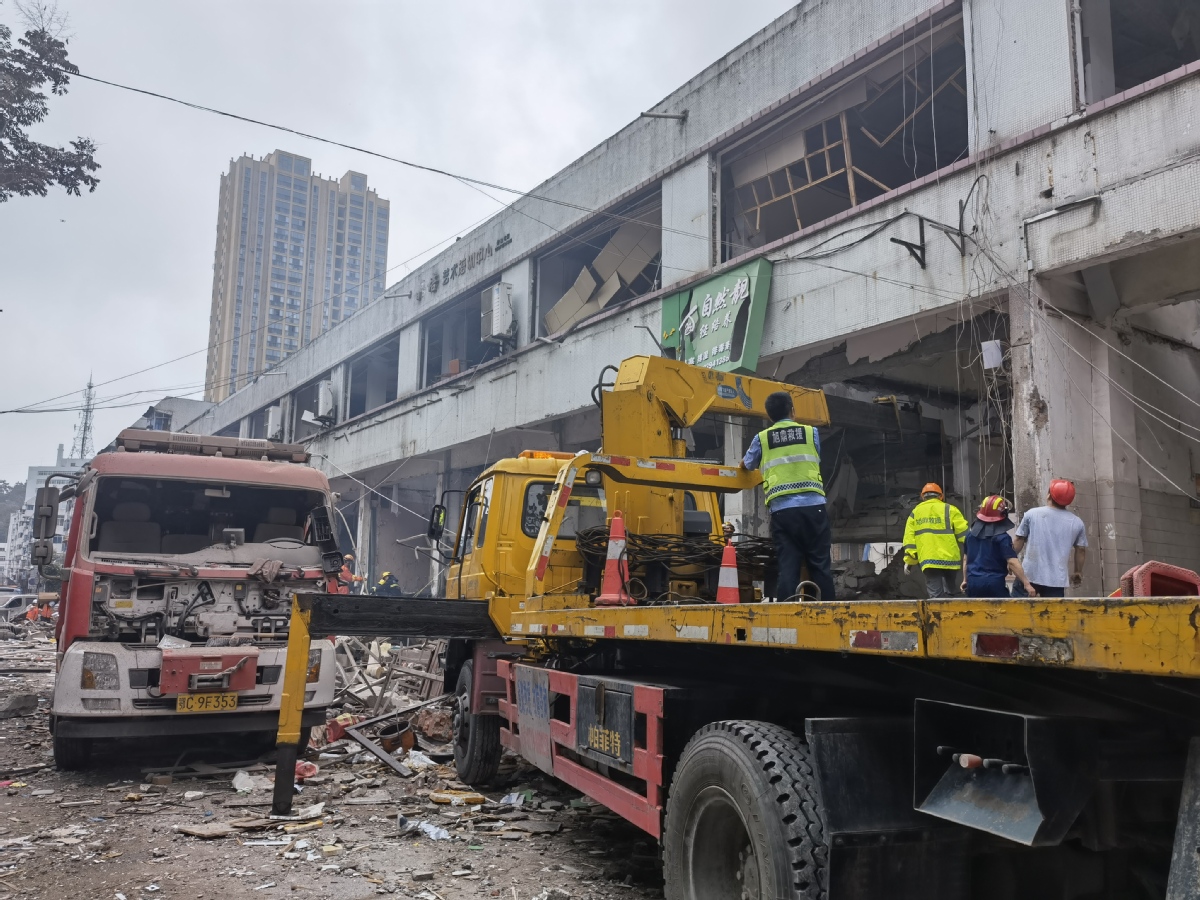 President calls for concrete actions to protect people's lives and to uphold social stability
President Xi Jinping ordered all-out efforts to rescue the injured and asked the authorities to console the families of the casualties shortly after a gas explosion occurred in Shiyan, Hubei province, on Sunday morning.
The accident, which occurred at a marketplace near a residential community in the city of Shiyan, has left 12 people dead and 37 seriously injured.
In an instruction released on Sunday afternoon, Xi, also general secretary of the Communist Party of China Central Committee and chairman of the Central Military Commission, required a timely investigation of the accident and that those responsible for the explosion be held accountable.
He mentioned that some workplace safety and campus safety incidents have occurred in various places nationwide, and he urged efforts to screen for potential safety risks and for caution to prevent major emergencies.
Concrete actions must be taken to safeguard people's lives and property and to uphold overall social stability, Xi said.
Premier Li Keqiang also made an instruction on Sunday, urging that the utmost efforts be made to reduce injuries and casualties. He also asked related departments of the State Council to take solid measures to intensify oversight of safety matters in key areas so as to resolutely reduce major accidents.
Acting upon the instructions of Xi and Li, a task force comprising officials and professionals from the Ministry of Emergency Management, the Ministry of Housing and Urban-Rural Development and the National Health Commission has been sent to Shiyan to help in the rescue efforts.
Twelve people died and 138 were injured in the gas explosion in Shiyan on Sunday morning, according to the local information office.
The blast occurred at around 6 am in a two-story food market next to a residential area in the city's Zhangwan district. A preliminary investigation by the local emergency management department concluded it was caused by a gas pipeline leak.