Former hunter uses skills to protect animals he once hunted
Share - WeChat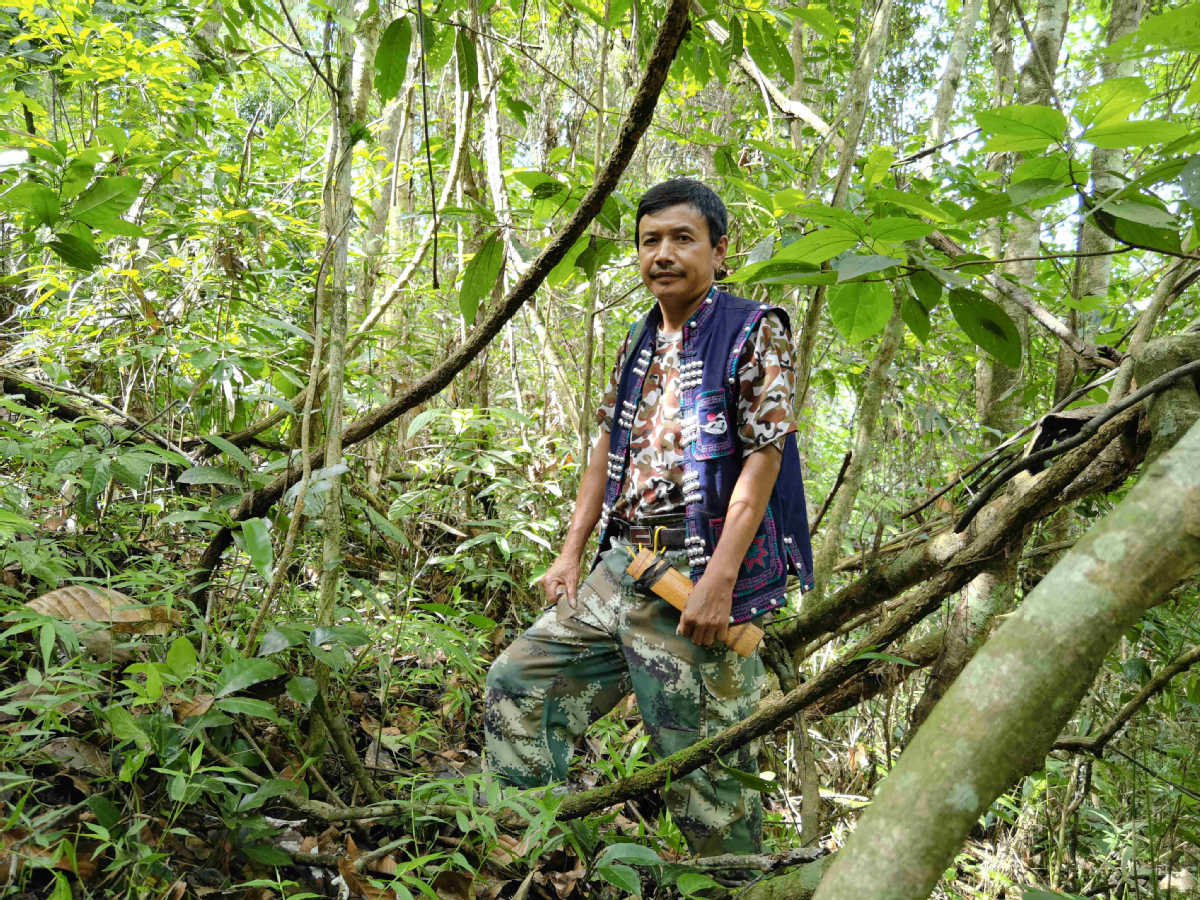 Yang Chengzhong learned to hunt as a boy, and grew up to become quite the marksman. On good days, he could bag a wild boar two hours after going into the mountains.
These days, his focus has shifted from hunter to wildlife guardian. The boar he used to hunt have become the subject of his protection, and he said that he feels honored to have been given the task.
Yang grew up in a village near Mohan township in Xishuangbanna's Mengla county in Southwest China's Yunnan province. He is of Hani origin, and it is a tradition of this ethnic group to learn to hunt at a very young age.
Born in 1970, Yang started hunting when he was a teenager. Each winter during the agricultural offseason, he would take a gun and some food and go deep into the mountains. When he was unlucky, he sometimes had to stay in the mountains for a few days before he managed to catch an animal.