China overwhelms Chinese Taipei at FIBA Asia Cup qualifiers
Share - WeChat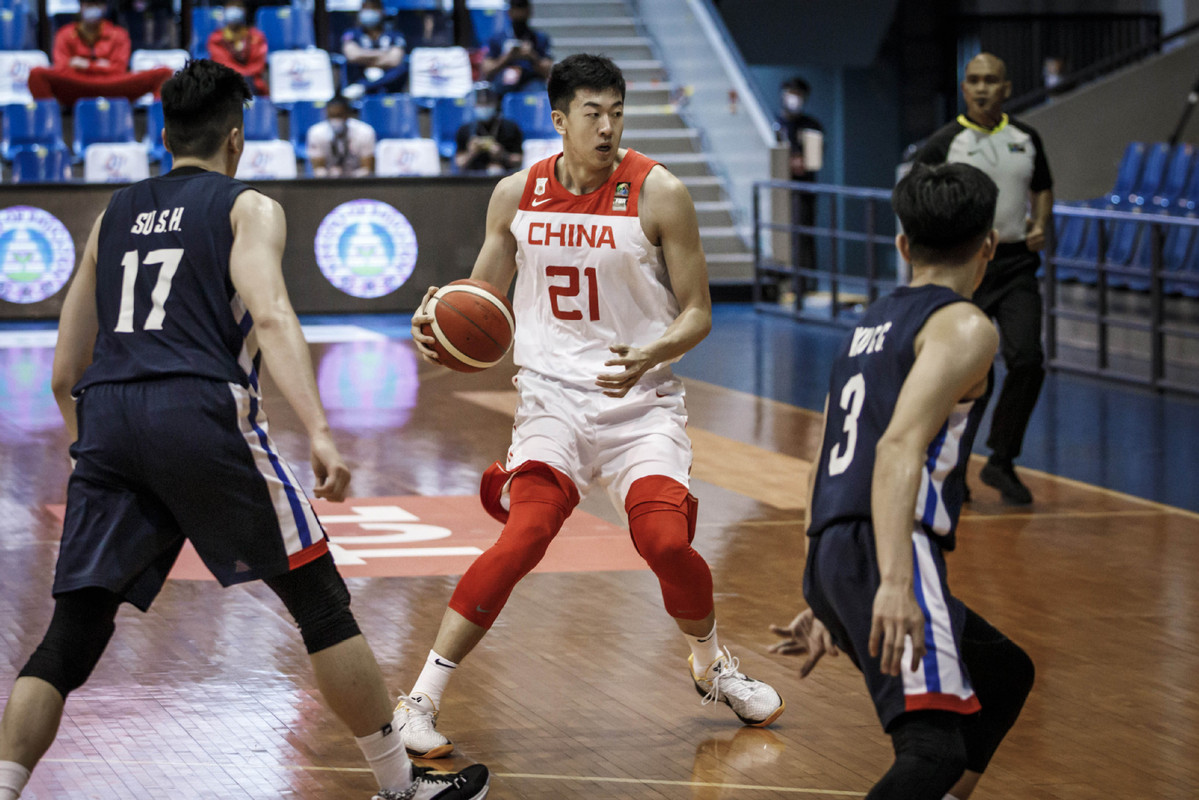 MANILA -- China built an early, commanding advantage in a wire-to-wire 115-66 victory over Chinese Taipei for its second straight win at the ongoing 2021 FIBA Asia Cup qualifiers here on Thursday.
China shot 57.6 percent in field goals. All 12 players had points on the scoreboard, with six reaching double figures. Lu Wenbo, Wu Qian and Liu Chuanxing each had 16 points. Zhao Jiwei registered a perfect record in six shots to nail 13 points.
China made the most of its advantage in the paint, with Shen Zijie and Zhou Peng consecutively attacking the rim going into the duel en route to a 16-4 lead. Lu scored nine points off the bench as China extended its margin to 37-16 in the first quarter.
Standing 2.25 meters tall, center Liu was too big for the Chinese Taipei players to stop. He made his impact felt on both ends, scoring six points and hauling down seven rebounds in less than five minutes, as China led 67-32 before the half break.
Chinese Taipei began to find its shooting touch beyond the arc from there, burying three 3-pointers in a row late in the third quarter, but its sparse offense could not truly put a scare into China's advantageous position.
With a 44-point lead heading into the final quarter, China did a routine job in securing a lop-sided victory. With four minutes on the clock, China stretched its advantage to 50 points on Hu Mingxuan's alley-loop layup.
Yet China had some concerns in the romp as Shen fell hard in attempting to block a shot with 6:27 left in the second quarter. He had to be helped off the court by teammates, and didn't return to the floor afterwards.
Hsieh Ya-Hsuan was the only highlight in Chinese Taipei offense, finishing a game-high 25 points by making seven of nine three-pointers.
With one day off, China will meet Japan again on Saturday after winning their first clash 66-57 on Wednesday.