Graduates sought to help improve rural economies
Share - WeChat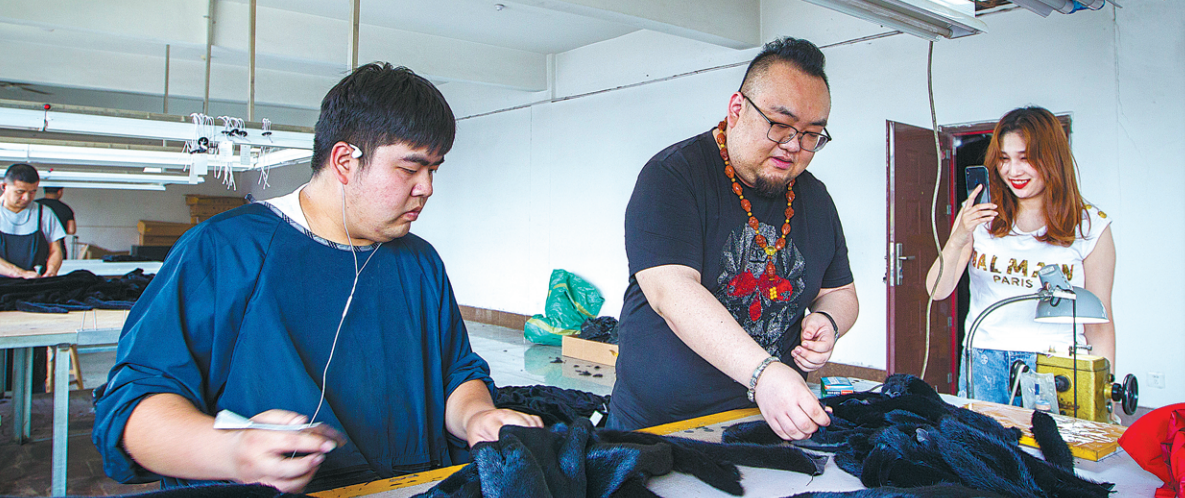 They are being encouraged to use the skills they learned at college to raise living standards in their hometowns. Zhao Yimeng reports.
When Wang Ying discusses crop growth with farmers and teaches them how to sell eggs laid in her home village, life seems far removed from her days as a law school graduate.
The 29-year-old from Chaoyang city in the northeastern province of Liaoning owns an e-commerce enterprise and also founded Cungujincheng, an agricultural produce brand whose name means "A village girl bound for the city."
With a cultivation base of 66.7 hectares, the company is involved in a range of activities that cover the entire cycle of agricultural production, from growing the crops to selling them on and offline, she said.
As the brand's name suggests, the rural entrepreneur is bringing locally grown and sourced goods to customers in cities nationwide.
However, returning home to Shijiazi village was not Wang's first choice in 2014 when she graduated from Jilin University in the neighboring province with a bachelor's in law.
"As I had worked hard for years to study outside the village, I wanted to make a career in a big city and prove that I was as smart as other people," Wang said.
While her former classmates were being offered jobs with legal firms in big cities, Wang's father, who was Party chief of Shijiazi, spoke with her about promoting opportunities in their home village.
"The growing village needed young talent with new ideas. My father thought my knowledge and skills would help its development," Wang said.
Initially, she was unsure because she had seen how her father had earned money by setting up small businesses and had later worked hard to help lift local people out of poverty.
However, having overcome her doubts, she took the plunge. "I understood my father's passion and expectations," she said.
Wang started work with the county government as a public servant and used her legal skills to help villagers overcome adversity.
"My most frequent clients were migrant workers who had not been paid. Solving their problems made me feel fulfilled," she said, adding that the experience fueled her determination to stay in the village.
In 2015, she came up with the idea of developing e-commerce to sell agricultural produce. She used her parents' business experience and the methods they learned in Yiwu, a renowned retail hub in Zhejiang province.
Her first step was to offer to rent local farmers' land at 80 to 100 yuan a day so her startup could grow crops to sell on e-commerce platforms.
However, her advances were met with suspicion by many locals. "They came to my father and asked if I had joined a scammers' group," Wang recalled.
Wang and her father assessed the situation and decided to offer reasonable rents to ensure the villagers would not lose money.