Women push against 'body shaming'
Share - WeChat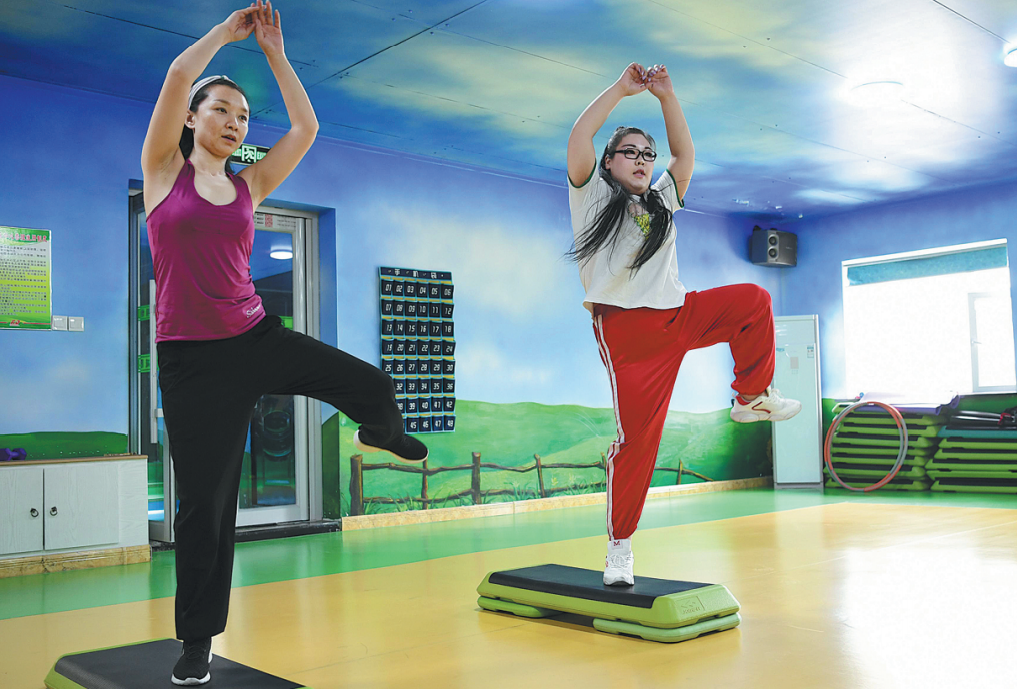 Moves challenge stereotypical notions regarding femininity and image. Zhang Yangfei reports.
Zhang Haifei said she had a "mental breakdown" when she walked onto a subway train. She burst into tears and tried to squeeze herself as far as possible into the alcove framing the door.
The trip was no different from any other commute during her week, except it was the first time Zhang had worn a dress with straps in public. As she considers herself an "oversized female", she said she felt "naked" under the public gaze.
The experience came in 2018 as Zhang undertook a challenge called "Oversized Girl Trying a Dress with Straps for the First Time in her Life" for a media company in Beijing.
At a height of 171 centimeters and weighing 160 kilograms, she usually preferred baggy, comfortable tops that covered her "big" arms.
Zhang undertook the challenge voluntarily as it was one of several content ideas for the company, where she was doing an internship. She was also hoping to speak on behalf of larger, body-conscious women.
After browsing in several clothes shops, she and a friend finally opted for a yellow floral dress with straps on the shoulders and an open area around the waist.
Reluctant, scared
"I was reluctant at first because it was totally different from my normal style of dress. After trying the dress on, the more I looked at it, the prettier I found it, but I still felt apprehensive about wearing it outside of the fitting room," the 25-year-old recalled.
The discomfort grew as she and her friend walked toward the subway station. "I felt everyone was staring at me and my big thick arms," she said. The "breakdown" occurred the moment she stepped onto the train.
"The space felt very confined. When I walked in, everyone was looking at me, which made me suddenly feel as though I was doing something wrong. My upper body was too fat, making me too conspicuous," she said.
Zhang grew up in Jiangsu province. At school, she was always relatively chubbier than most of her peers and her short hair plus an extrovert personality made her the class "tomboy".
"Fei", the second syllable of her given name, is a homophone of the Mandarin word for "fat", which provided good material for the boys to come up with the uncomplimentary nickname "Sister Fat".
The constant teasing saw Zhang develop feelings of low self-esteem that accompanied her until she graduated from university and moved to Beijing in 2018.
"I used to walk with my head down at university. I also pulled my hair down because I wanted to cover my face," she recalled.
Societal norms in China have long touted a skinny body shape as desirable, with celebrities and trends on social media reinforcing the notion, helping to lead to approval of a "thin and pale" body image aesthetic.
Female pop stars, especially those influenced by K-pop girl groups, are lauded by their fans for being "self-disciplined" and having long, lean legs and small waists.
This can put pressure on young women, pushing them to take an almost punitive approach to losing weight.