Poet finds inspiration in artists' village
Share - WeChat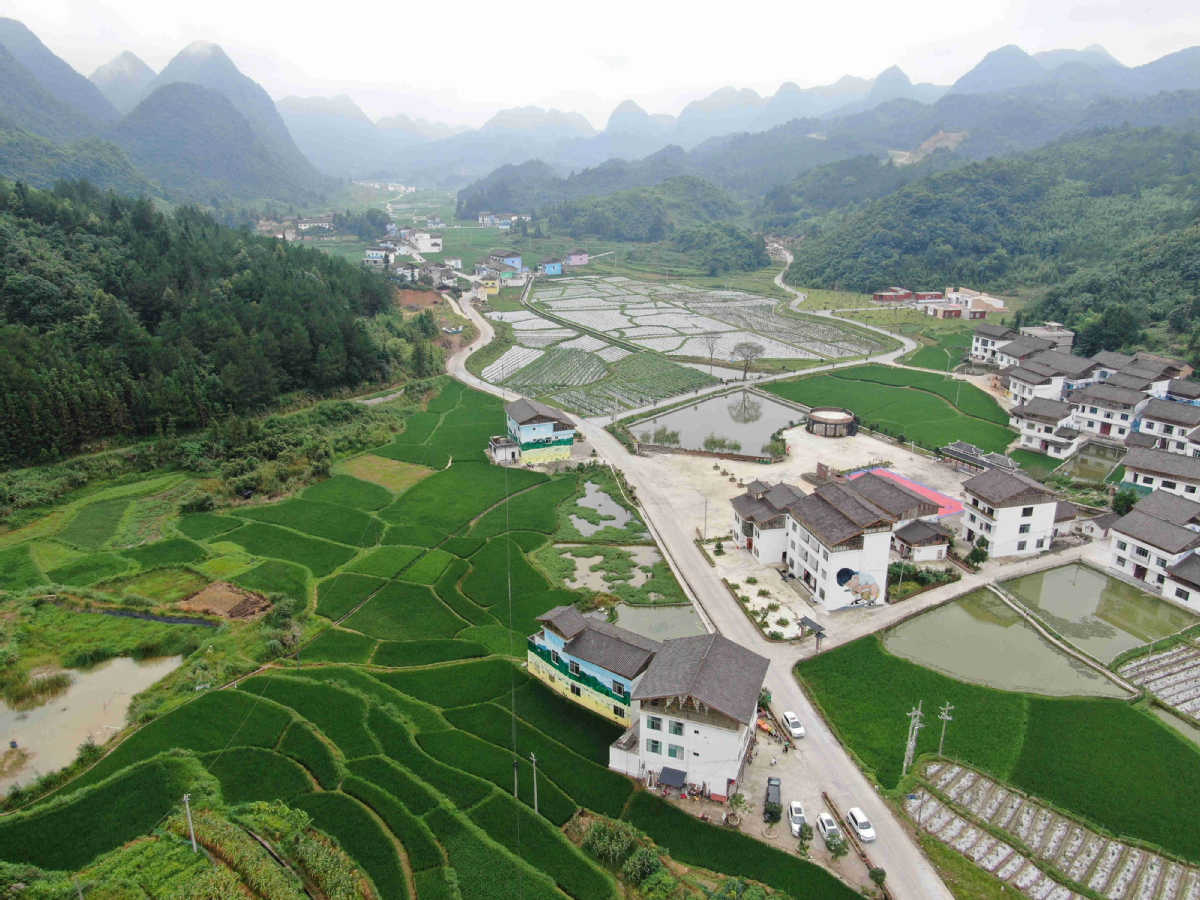 New focus raises living standards and improves cultural offerings
Yan Xi, a poet from Beijing, said there are two places a person should go in their lives: "One is Paris, a city of romance, another is Hongjiang, a primitive place where time has not begun."
Located in deep mountains, Hongjiang village in Qiannan Bouyei and Miao autonomous prefecture, in Guizhou province, is set in pastoral surroundings where hundreds of traditional Bouyei-ethnic style buildings are surrounded by bushy forests, rolling hills and farmland.
Yan said the serene, isolated village helps his writing. "Immersed in mountains and starlight, and strolling along the terraces, inspiration flows naturally, which brings me to a new creative realm," he said.
As part of a local cultural and poverty-reduction program, Yan bought a deserted house and renovated it, creating a personal library filled with romantic poetry, historical documents and reviews from home and abroad that is open to anyone interested in visiting.
Once desolate and poor, most of Hongjiang's young migrated to big cities where there are more job opportunities, leaving behind the elderly, children, dogs, ducks and empty houses. In 2016, local authorities decided to turn Hongjiang into an art village by encouraging residents to sell unused houses to artists as part of efforts to reduce poverty, develop cultural tourism and promote rural vitalization.
So far 108 painters, poets, sculptors, scriptwriters, film directors, musicians from around the country have bought about 100 houses and renovated them. There are now art galleries, music and painting workshops, and classrooms for poetry and pottery. "It's a win-win," said Zeng Hongbo, Party secretary of Hongjiang. "Artists have a quiet, close-to-nature space for creation and the incomes of villagers increase by selling houses and working to refurbish them. There is also more culture and entertainment in the village to enrich their lives."
Liu Songtian, a 57-year-old sculptor and music enthusiast from Beijing, now spends half his life in his two-story brick house in Hongjiang. "Living in the village gives me more space to relax and think, and inspires me artistically," he said.
While wandering around, he noticed that as most farmwork is now mechanized, old farm tools are no longer used. For example, villagers now use rice buckets as flower pots, tables or bath buckets at home.
Liu then discovered that the buckets are made of platan wood-a material commonly used to make the pipa, a Chinese lute with four strings, and the guzheng, a Chinese zither. The wood is known for its acoustic quality, so he came up with the idea of transforming the old tools into musical instruments.
He collected as many as he could, and has even turned abandoned boats and windmills into instruments.