Sun Yang misses Tokyo 2020 following reduced doping ban
Share - WeChat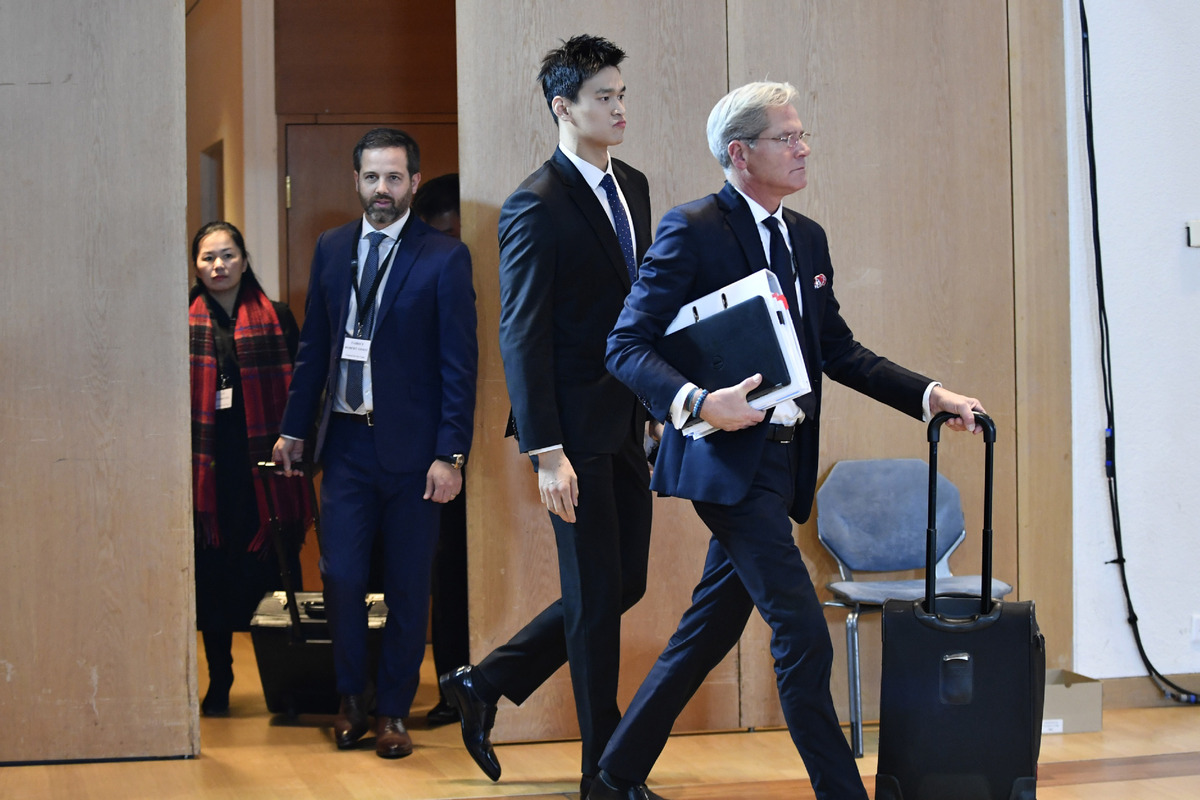 Chinese star swimmer Sun Yang will miss the Tokyo Olympics after having a previous eight-year ban reduced to four years and three months following the retrial of his controversial doping violation case.
The Lausanne-based Court of Arbitration for Sport on Tuesday announced the shortened suspension as the verdict of a second hearing on Sun's case after the Swiss Federal Tribunal upheld Sun's appeal against an earlier eight-year sanction issued in February 2020 by CAS, which ruled that the swimmer had violated doping-test regulations by refusing to cooperate during a random out-of-competition test in September 2018 at his residence in Hangzhou, Zhejiang province.
The reduced ban, which dates back to February 2020, has denied Sun's hope of defending his 200-meter freestyle title at the delayed Tokyo Games, which open on July 23, yet will see him reinstate eligibility in May 2024 ahead of the Games in Paris.
Sun, a three-time Olympic champion who has also won freestyle gold medals in 400 m and 1500 m races at London 2012, will turn 32 by the time he could return.
Although having not made any comments on the new sanction, Sun, the first Chinese man to win an Olympic gold medal in swimming, will face a tough battle both in and out of water if he seeks a comeback in 2024.
Following the first livestreamed hearing, which took place in November 2019 in the Swiss city of Montreux, a CAS panel determined that Sun was guilty for his reluctance to cooperate during the 2018 test and issued the eight-year suspension.
The Swiss supreme court set aside the original ban in December after a successful appeal by Sun's legal team, citing questions over the neutrality of Franco Frattini, chairman of the three-person CAS panel that issued the sanction.
After the second hearing, a new panel made of different judges found Sun "to have acted recklessly" when he refused to let anti-doping officials leave his home with a sample of his blood. The formal charges were for refusing to give a sample and tampering with a doping control, according to the CAS release.
Sun, however, had reiterated his innocence during the incident, during which he claimed that he refused to cooperate during the procedure only after finding sample collectors from IDTM, a FINA-hired agency, operating without adequate identification and authorization.