China, Laos unite to boost wildlife protection
Share - WeChat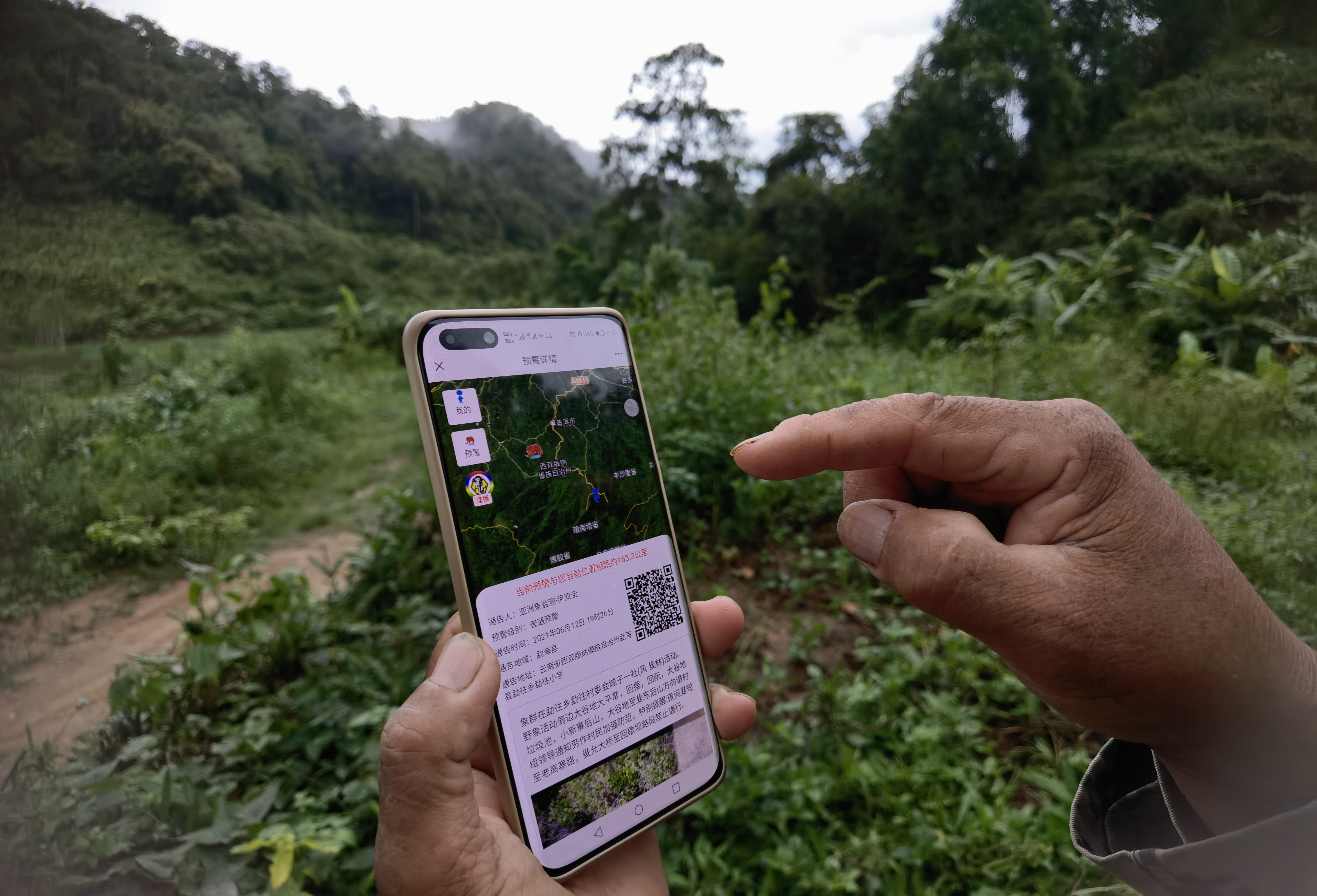 Phommasy said another important goal was to promote the exchange of experiences between Laotian and Chinese border residents regarding lifestyles, living in harmony with wild animals and specific protection measures so as to reduce the destruction of crops or loss of life caused by wild elephants.
The first phase of the project helped 447 residents in 73 households in Bakar village, Phongsaly, build reservoirs to address water scarcity, set up streetlights powered by solar energy and distribute wood-saving stoves to reduce their overreliance on natural resources.
In terms of wildlife protection, the Xishuangbanna reserve administration also provided training to villagers, who teamed up with a patrol force to monitor animals and plants in the surrounding mountains.
The project is now in its second phase in another village in Phongsaly. In March, local officials held a sharing session with villagers that provided an overview of the project, stressed the importance of increasing biodiversity conservation-especially related to the Asian elephant-and urged villagers to take care of facilities provided by China.
Zou Hengfang, secretary-general of the Yunnan Green Environment Development Foundation, said the pilot project was launched in Bakar because the village is in one of the most important biodiversity hot spots in the Greater Mekong region. Asian elephants are quite active in the area, but nearby villages faced severe economic problems, leading to an urgent need to properly balance economic development and ecological conservation.
"The project aimed to improve the proactiveness of local residents so that they will further participate in ecosystem preservation and Asian elephant monitoring, and at the same time it strove to create opportunities for community development by improving basic living conditions," she said.
Phommasy said that since the project began, the destruction of the environment and biodiversity along the border has been decreasing.
"It not only helped reduce damage to the forest ecosystem, but also helped prevent the occurrence of forest fires," he said. "What is more gratifying is that the implementation of the project has significantly improved the biodiversity in the border areas and helped villagers understand relevant laws and regulations."
He said that since the project was implemented in the village, its residents have been grateful for the assistance China has provided in terms of development and helping them meet their material needs.
"Villagers have shown a strong willingness to strengthen cooperation in the protection of forest resources," he added.
Phommasy said the department will continue to work with China to protect elephants, crack down on illegal activities, carry out joint patrols to prevent forest fires and conduct training on biodiversity conservation.
The project is the latest joint endeavor to protect mutual biodiversity between Xishuangbanna and northern Laotian provinces, with cooperation between the two sides dating back to 2006. At that time, the illegal ivory trade was rampant along the border, said Wang Lifan, former head of the Shangyong reserve bureau in Yunnan.
To curb the situation, the bureau, a subsidiary of the Xishuangbanna administration, held a symposium with Laos' Luang Namtha province on Asian elephant protection that year, during which both sides reached a consensus on protecting biodiversity, marking the start of the joint efforts.
The two sides have since held annual meetings on the subject to share their experiences. In 2009, they outlined the first joint protected area and also signed an agreement listing specific tasks to be completed in the following three years.
In 2012, two more Lao provinces-Oudomxay and Phongsaly-joined the program, forming the green corridor that today extends for 220 kilometers along the border, covering around 200,000 hectares.
In 2017, Xishuangbanna signed a memorandum of cooperation with the three Laotian provinces that upgraded the cross-border joint conservation effort from department level to government level.
Wang said both sides have been very cooperative during joint patrols, a major form of cooperation. They have shared their experiences and knowledge, including how to use infrared cameras to photograph wild animals as well as how to use a geographic information system to analyze data.
Villagers on both sides have a common culture and language, and they have also been very keen to participate in activities in which they can discuss concrete measures their local authorities have taken in terms of wildlife protection, he said.
"The cooperation has helped eliminate poaching and smuggling and has created a safer habitat for Asian elephants," Wang said.
Li Zhongyun, a villager who patrols a piece of the protected area bordering Luang Namtha, said he started the job around 2010 after being recruited by the Shangyong bureau. He said he had occasionally heard gun shots in the wild and once caught someone who was trying to plant cash crops in the forests, but he doesn't know of any such problems now.
Every month, Li spends at least 12 days patrolling the hills, sometimes walking more than 30 km a day. His responsibilities include observing and identifying tracks made by wild animals, monitoring and reporting invasive species, preventing forest fires and supervising human activities within his assigned patch.
He has participated in joint patrols, and before the COVID-19 pandemic, he visited Laotian villages quite frequently and forged close friendships with Lao people.
"The Lao side respects the mutual exchange very much and is fully aware of the importance of protecting flora and fauna," he said. "They're also very interested in Chinese conservation methods and measures."
Living near the border, Li said such cooperation really matters. "The national border is only half an hour's drive away," he said. "If any excessive logging or other illegal acts happen here, it would be a loss for both of us."