City of heritage and appeal
Share - WeChat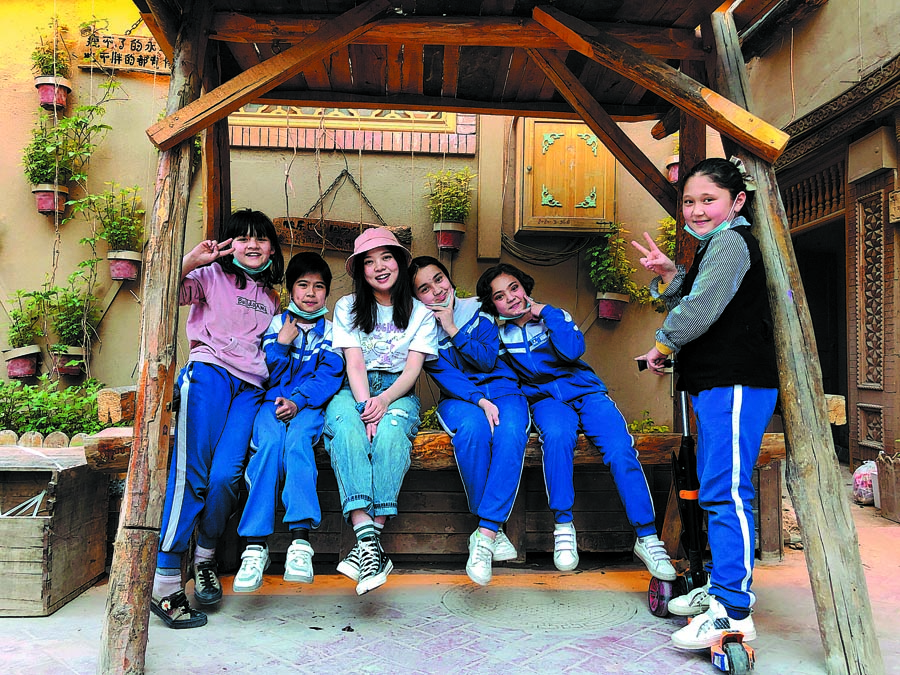 Tourism boost brings new opportunities as place of legend welcomes prosperity,report Xing Wen in Kashgar, Xinjiang and Mao Weihua in Urumqi.
The Ancient City of Kashgar was once a bustling milestone on the Silk Road, and a bridge between the East and the West. Back then, vendors from all along the ancient trade route would bring color and vibrancy to its streets. Now, since being designated a national 5A tourism attraction in 2015, it is welcoming a growing number of a different type of visitor-tourists.
They have brought a new hustle and bustle to the oldest part of Kashgar, an oasis city in the Tarim Basin of the Xinjiang Uygur autonomous region.
With them has come a newfound prosperity in the city's tourism sector, particularly the ancient, scenic district at its heart-one of the world's oldest continuously inhabited conurbations-which comprises a collection of commercial zones and residential areas. It is also growing into a land of promise for local youngsters, both those who inherit time-honored family businesses and the ones looking to forge their own entrepreneurial path.
Mamatkeram Mamat, 30, is running a teahouse handed down from his great-grandfather near the entrance to the Ancient City of Kashgar.
The scenic spot's booming tourism has helped boost his confidence in the business.
To attract more tourists, he has expanded the variety of teas people can enjoy at the teahouse, pasted or attached traditional Uygur-style designs and patterns onto its windows and floors, as well as expanded the teahouse into a two-story building covering 250 square meters. On the second floor, he has even set up a photography studio, where a plethora of traditional garments and accessories of different ethnic groups are available for customers to try on and take photos with.
"I'm searching for a location to open a new teahouse," he says. "A bigger one."
He wants it to have a hall, with ancient design elements, where customers can appreciate demonstrations of local folk customs, drink cups of tea and sample delicious snacks.