Gymnasts on redemption mission
Share - WeChat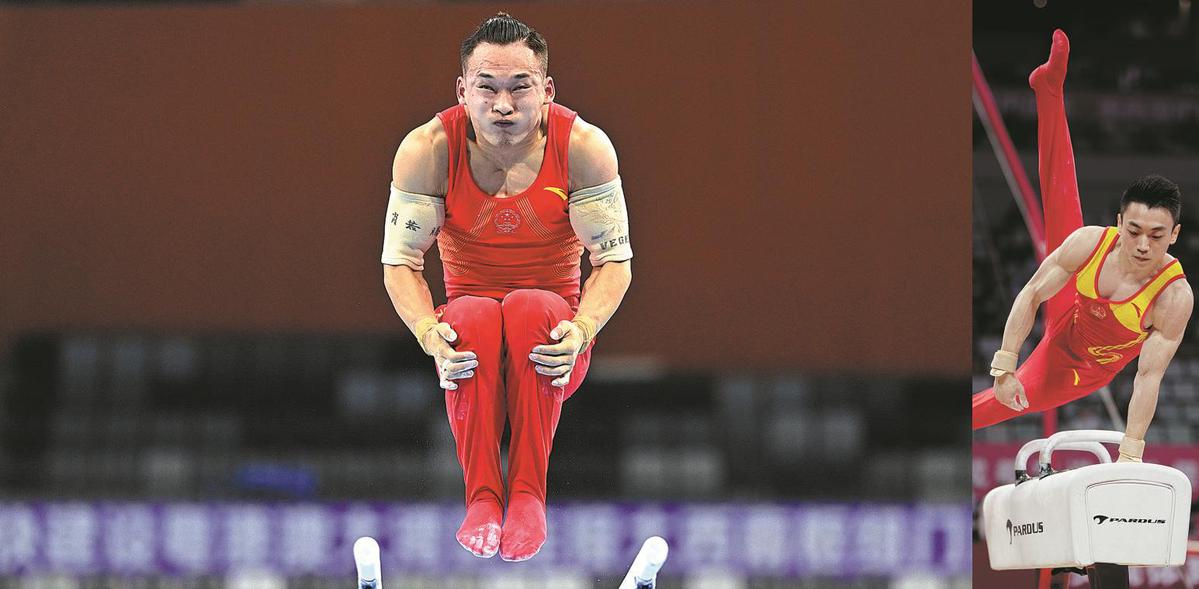 Revitalized Chinese squad determined to restore glory days in Tokyo after embarrassing no-gold flop in Rio
Editor's Note: In the sixth installment of China Daily's Tokyo Olympics preview series, we take an in-depth look at the Chinese artistic gymnastics squad.
China's young gymnasts will bid to banish the memory of their predecessors' spectacular slump in Rio five years ago by bouncing back onto the podium at the Tokyo Olympics.
Over the course of the last two editions of the Games, China's fall from grace on the mat has been nothing short of alarming. From gaining nine out of the 14 gold medals available at the 2008 Beijing Games, China managed just four titles four years later in London, before crashing to an embarrassing all-time low of zero golds at the 2016 Rio Games.
Now a group of fearless young guns-most of whom will be making their Olympic debuts-are raring to revive the glory days.
Following the 2008 home Olympics, leading squad members such as Yang Wei and Li Xiaopeng retired, leaving the nation's gymnastics program struggling to find a new generation to stand on the highest podium.
It appears, however, that search is over.
"We want to bounce back," said world all-around champion Xiao Ruoten, who will also lead China for team gold in Tokyo.
At the 2018 world championships, Xiao led China's men to the team title. The same squad, which also includes Zou Jingyuan, Sun Wei and Lin Chaopan, looks well-positioned to repeat the feat in Tokyo.
Apart from the team competition, Xiao and Sun are also highly competitive in the all-around event, with the in-form duo raring to show the world that China's gymnasts are truly back on top again.
World champions Zou and You Hao are title contenders in the parallel bars.
Rings specialist Liu Yang put on a near-perfect routine of 6.500 difficulty points on the third men's team trial earlier this month, despite nursing a back injury. He is expected to at least pocket bronze.
"To be honest, I'm really satisfied with my form right now. I believe that I will be even more confident on the rings in Tokyo," said Liu.
After years of devotion to the sport, gymnastics team manager Miao Zhongyi is also buoyed by the recent upswing in performances.
"We only had two bronze medals at the Rio Olympics. I'm looking forward to a strong comeback this time in Tokyo," said Miao.
"We are coming here to fight for the best results. Our target is to win as many gold medals as possible. I have total trust in this team. They have showed great form and improvement."
Since the country's Olympic debut at the 1984 Los Angeles Games, China has collected 26 gold medals in gymnastics.