Shanghai pet restaurant gets 'two paws up'
Share - WeChat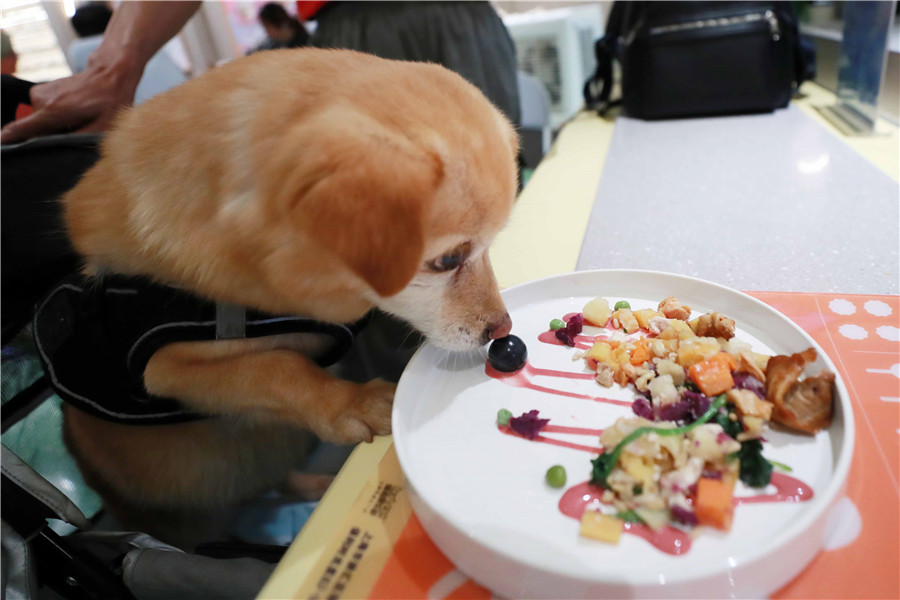 A pet restaurant has become very popular in Shanghai, China's financial center.
The food served at the restaurant not only tastes good but also looks delicate. Pets can "choose" their favorite food by looking at the menu.
They can enjoy their meal at baby carriages or at a long table with other pets. The time they spent at the restaurant with their owners can be commemorated with photos in the restaurant.
A seat at the restaurant is very hard to get and currently the earliest one can get a table is August. Will you make a reservation for your furry friend?