A village in Yunnan blossoms with art
Share - WeChat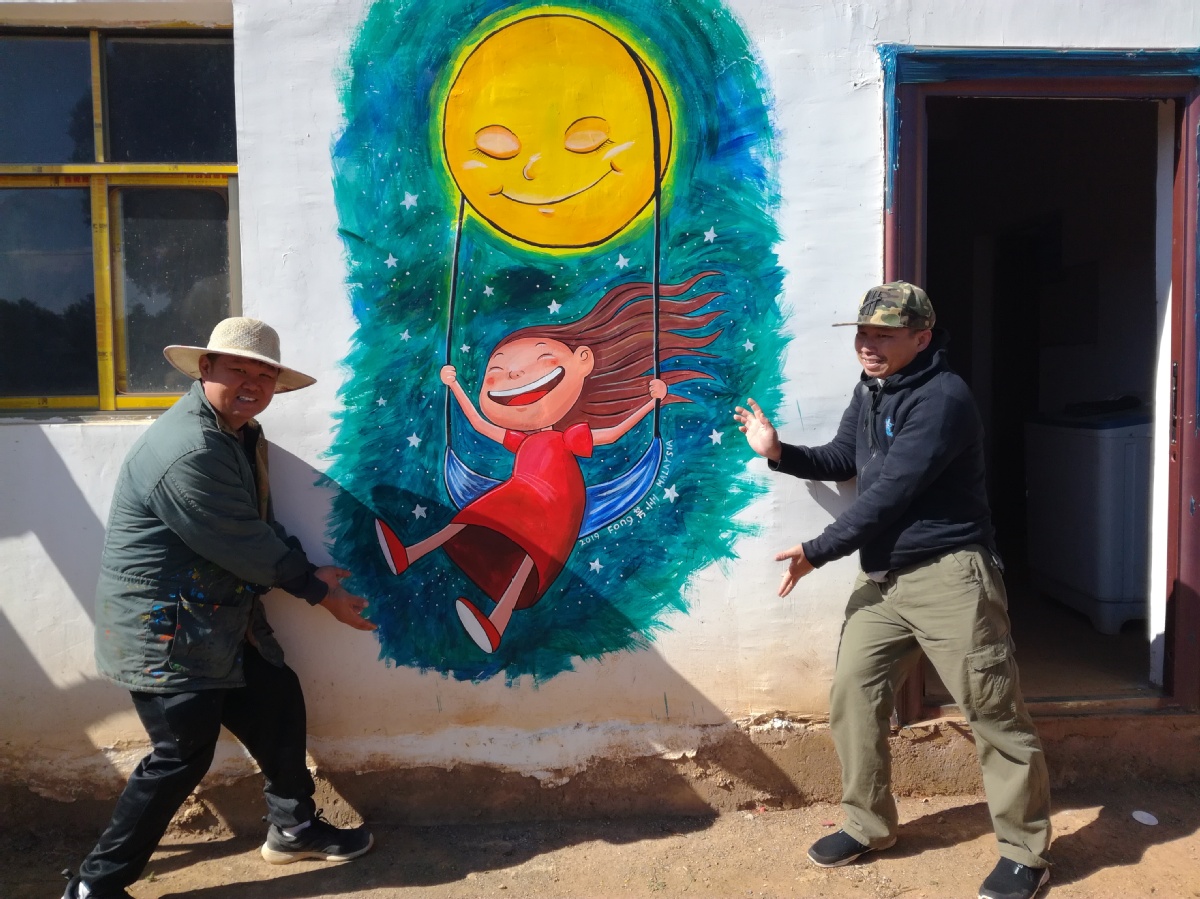 The next year, Sun invited his friend, a Malaysian mural artist, Eric Lai, to Guanzhong to work with him on the concept.
"Inspiration for the murals came from the people, architecture and plants here. We can sometimes finish one piece in a single day."
For instance, the work Girl and Fish portrays a young girl from the village, Zhang Min.
In other murals, Lai drew whales and tapirus, a mammal similar in shape to a pig that's found in Malaysia.
Lai came to Guanzhong in February for the third time and has produced a total of 13 murals.
"We plan to make Guanzhong a base for students of art, and make it an international mural village in the next decade to boost rural tourism and economic development," said Chen Minggui, the village's Party chief.