'Asian hummingbirds' dance in Chongqing
Share - WeChat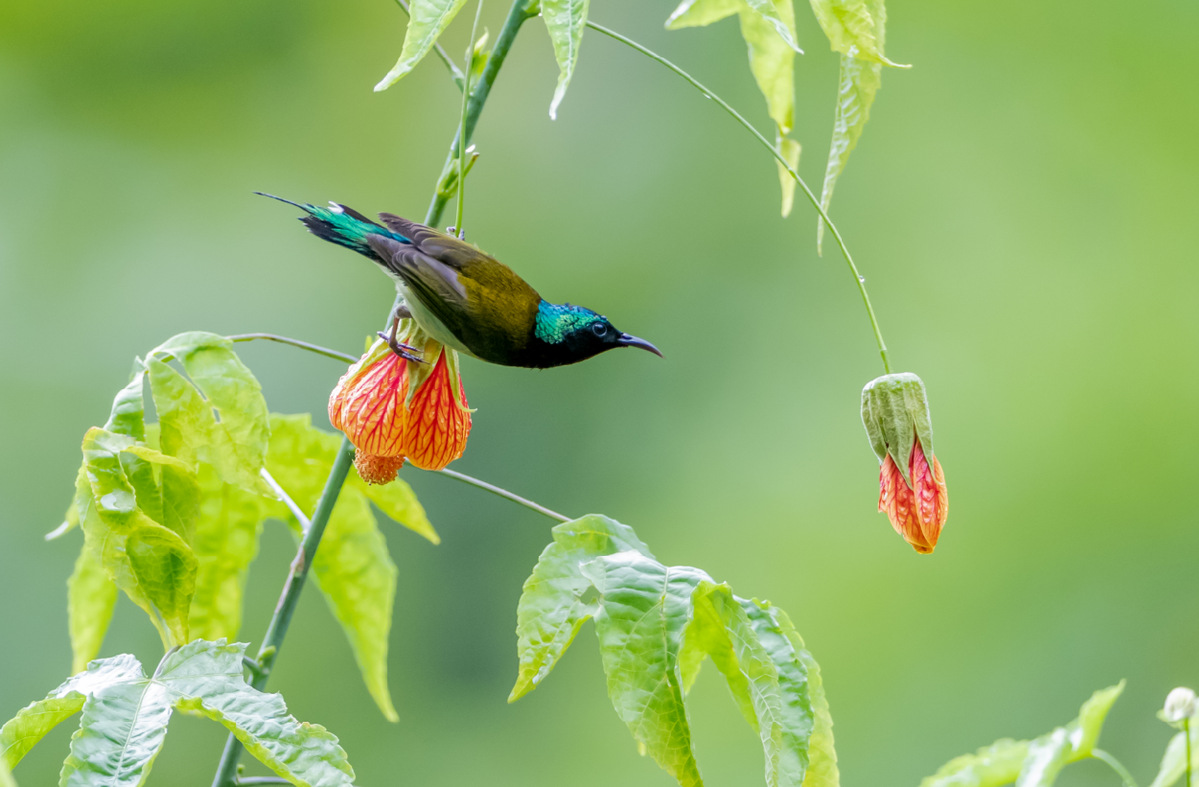 A cluster of cheerful fork-tailed sunbirds were dancing in the flowers on Sunday on Jinfo Mountain, a scenic spot in Chongqing's Nanchuan district, collecting pollen.
A member of the Nectariniidae family, the sunbird is commonly found in Asian countries — China, Laos and Vietnam, among others. It is often seen in South China.
The small bird, featuring a slender, downward curving beak and a tubular tongue for effective sipping of flower nectar, is sometimes called the Asian hummingbird.
The male sunbird has a green head and tail, with a yellow rump that flash in magnificent metallic colors of blue and purple. The female is normally olive-colored with a distinct white tip on her lateral tail.