West's Xinjiang reports 'biased'
Share - WeChat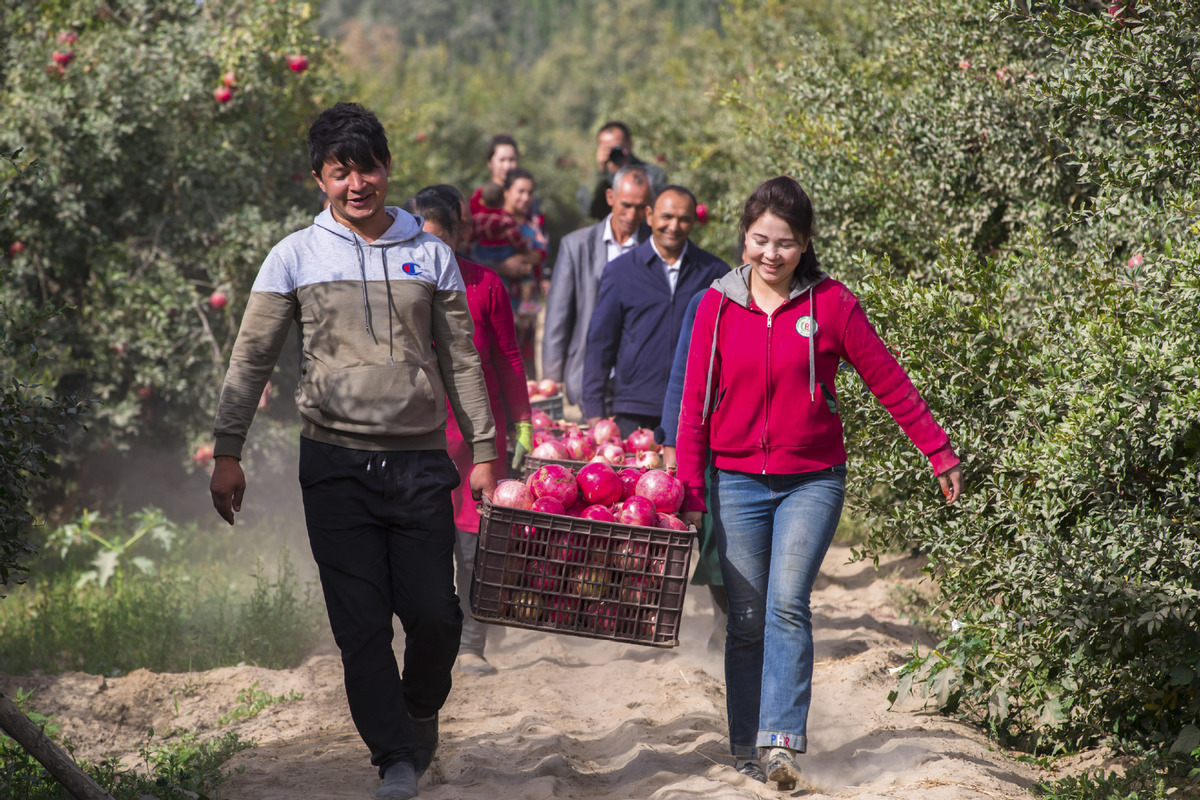 Italian scholar: Accounts serve interests of anti-China organizations

Some Western reports about the Xinjiang Uygur autonomous region are "very biased" and aim to serve the interests of anti-China organizations, said an Italian scholar.
Fabio Massimo Parenti, an associate professor of international studies at China Foreign Affairs University in Beijing, also said the double standard of some Western countries on counterterrorism is disturbing.
Some Western media and think tanks have published reports accusing China of committing "genocide" and using "forced labor" against Uygurs in Xinjiang.
Those accusations are "very biased for the interest of the organization very often linked to the World Uyghur Congress and other foreign Uygur organizations that, politically, always have a clear position against the Communist Party of China, against China's political system", Parenti said in an interview with China Daily.
"They always omit history. They always omit and neglect the complexity of Central Asia relations, the complexity of Xinjiang and its very diversified history of separatist movements that ... transformed into Islamic movements and jihadist movements," Parenti said.
From 1990 to 2016, Xinjiang has been the main battlefield against terrorism. Some extremist organizations have instigated, planned and implemented a series of violent terrorist attacks, including those in Beijing in October 2013, in which five people died, and in Kunming, Yunnan province, in March 2014, in which 31 died.
To root out terrorism, China has established vocational education and training centers in Xinjiang as part of the country's preventive deradicalization and counterterrorism measures aimed to eliminate terrorism and religious extremism.
"The last 25 years have been dramatically affected by terrorist activities, by multiple attacks (in Xinjiang)", targeting ordinary people of all origins, Parenti said. "Without this historical contextualization, it is impossible to understand the real reasons behind Beijing's responses, the real reasons behind China's policies of anti-terrorism, of deradicalization, and so on."
He also said that while some accuse China of "persecuting "Uygurs, they have provided dubious evidence.
Some Uygur organizations abroad have said China has detained 1 million Uygurs or more, claiming the figures come from Western media. However, when Western media outlets are challenged about the source of the figures, they refer to information from those organizations, which Parenti said is a cycle involving Western media and Uygur organizations that "makes no sense".
In May, Parenti, along with a group of other scholars from Italy and other countries, issued a report titled "Xinjiang: Understanding Complexity, Building Peace", as they attempted to provide something different to fill the information gap caused by the biased reporting of some Western media.
The report tries to provide a full picture of Xinjiang in multiple aspects, including historical, geographical, economic, political and social perspectives, to give an unbiased, independent and reliable report about the situation in Xinjiang.
Parenti said the Chinese government has not targeted Uygurs as a group, but only those individuals who have been involved in or have promoted separatist activities, which have affected social stability and people's normal lives in Xinjiang and other parts of China.
There have been no terrorist attacks in Xinjiang since the end of 2016, according to a recent white paper.
The vocational education and training centers have played a major role in the prevention of terrorist activities, Parenti said.
He said he has been to Xinjiang and visited the training centers with other delegates who were from the United Nations and from other countries.
"The training center is based on education, is based on providing legal and civil education… and providing job skills" for people involved in illegal activities that "promoted the radicalization process and fanaticism", Parenti said.