China's Shanxi reports surging foreign trade in H1
Xinhua | Updated: 2021-07-23 10:10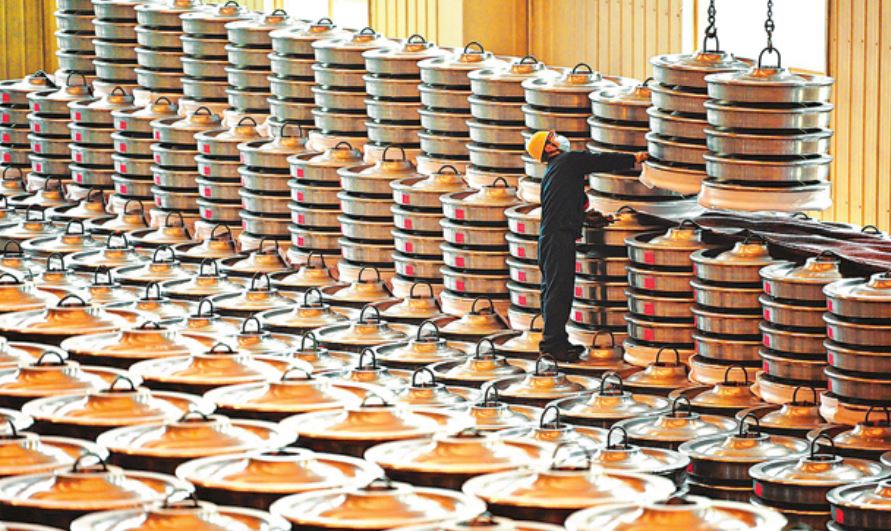 TAIYUAN - North China's Shanxi province saw its foreign trade surge by 108.4 percent year-on-year to 113.03 billion yuan ($17.46 billion) in the first half of this year, local authorities said Wednesday.
In the first six months of this year, the province's imports rose by 92.4 percent, year-on-year, to 44.25 billion yuan, the provincial statistics bureau said.
During the period, Shanxi's exports soared to 68.79 billion yuan, a steep increase of 120.2 percent from the same period in 2020.
Shanxi's foreign trade growth rate is much higher than the national increase rate of 27.1 percent, said the bureau.
The inland province's trade with major trading partners, namely the United States, Japan and the Association of Southeast Asian Nations, respectively hit 19.23 billion yuan, 13.88 billion yuan and 11.99 billion yuan in the first half of this year, said Taiyuan customs on Thursday.
Meanwhile, Shanxi's foreign trade with countries participating in the Belt and Road Initiative reached 26.09 billion yuan, a steep year-on-year increase of 107.5 percent.
Exports of cell phones and solar cells witnessed robust growth of 155.6 percent and 55.1 percent, respectively, hitting 41.13 billion yuan and 810 million yuan, said the customs.
Over the period, Taiyuan customs handled 87 China-Europe freight trains. The trains transported cargo worth 50.58 million yuan, up 61.4 percent, said He Jianping with Taiyuan customs.
Moreover, the province witnessed its GDP grow 12.2 percent to 960.67 billion yuan in the first six months of 2021.