Lost Buddha sculpture returns to North China grottoes
By Wang Kaihao in Beijing and Sun Ruisheng in Taiyuan | chinadaily.com.cn | Updated: 2021-07-24 16:12





Share - WeChat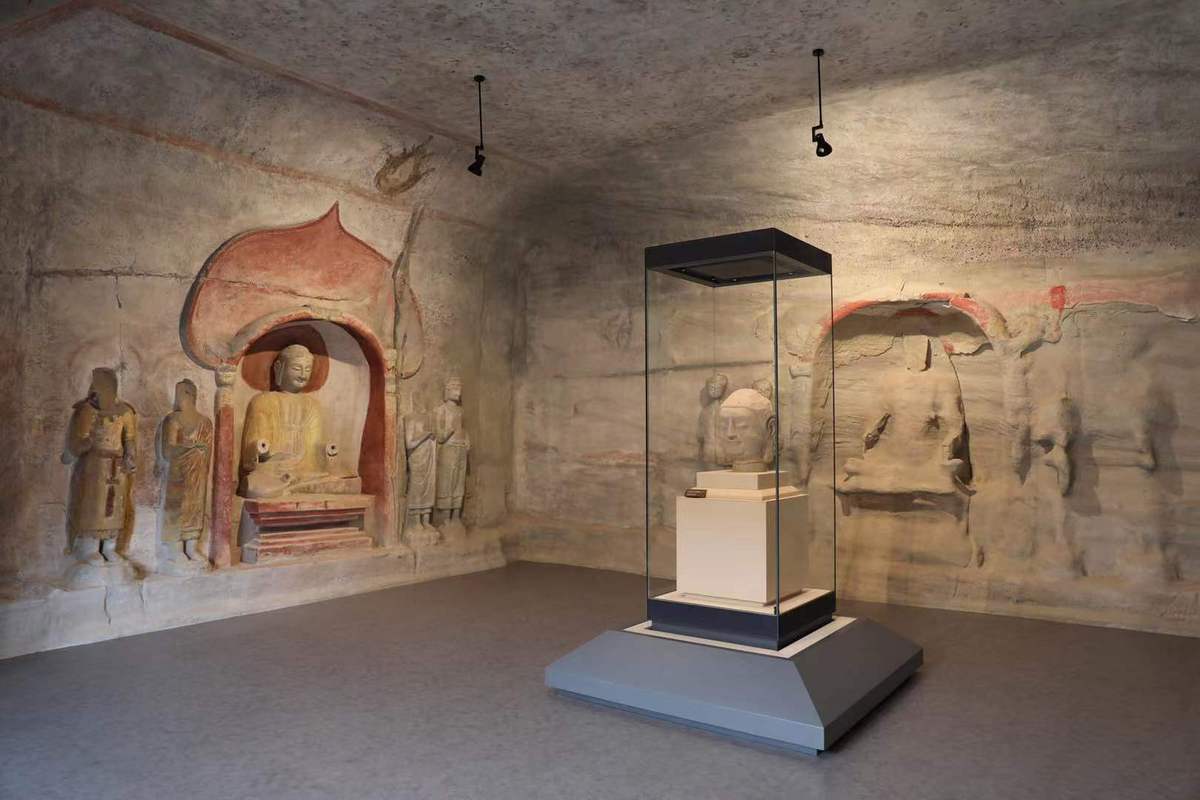 Nearly one century after it was lost, a Buddha head statue repatriated from Japan finally returned to its home in the Tianlongshan Grottoes in Taiyuan, North China's Shanxi province, on Saturday.
The head, dating back to the Sui Dynasty (581-618), was originally set on the northern wall in the No 8 Tianlongshan Grottoes, and it was believed to be stolen and lost overseas in about 1924, according to an appraisal by an expert panel organized by the National Cultural Heritage Administration.
The No 8 Cave was the largest grotto in Tianlongshan, where massive carving of Buddhist caves lasted from the 6th to early 8th centuries, and is the only one with a specific date of construction (AD 584).
To welcome its return, a special exhibition opened on Saturday in the Tianlongshan Grottoes Museum in Taiyuan to comprehensively review its history through cultural relics, pictures, digitization and 3D-printing technology.
According to the expert panel, this smiling Buddha with typical artistic features of its time represents extraordinary craftsmanship and high academic values.
Tianlongshan was the most heavily ransacked Chinese Buddhist grotto site by foreign hands in that time of history. About 240 Buddha images were looted in the 1920s, shortly after it was widely known by foreign explorers, and almost none of the caves survived in the havoc.
About 150 of the statues are now housed in overseas museums and private collections, and the whereabouts of the rest remain unknown.