New Shanghai museum looks to the heavens
Share - WeChat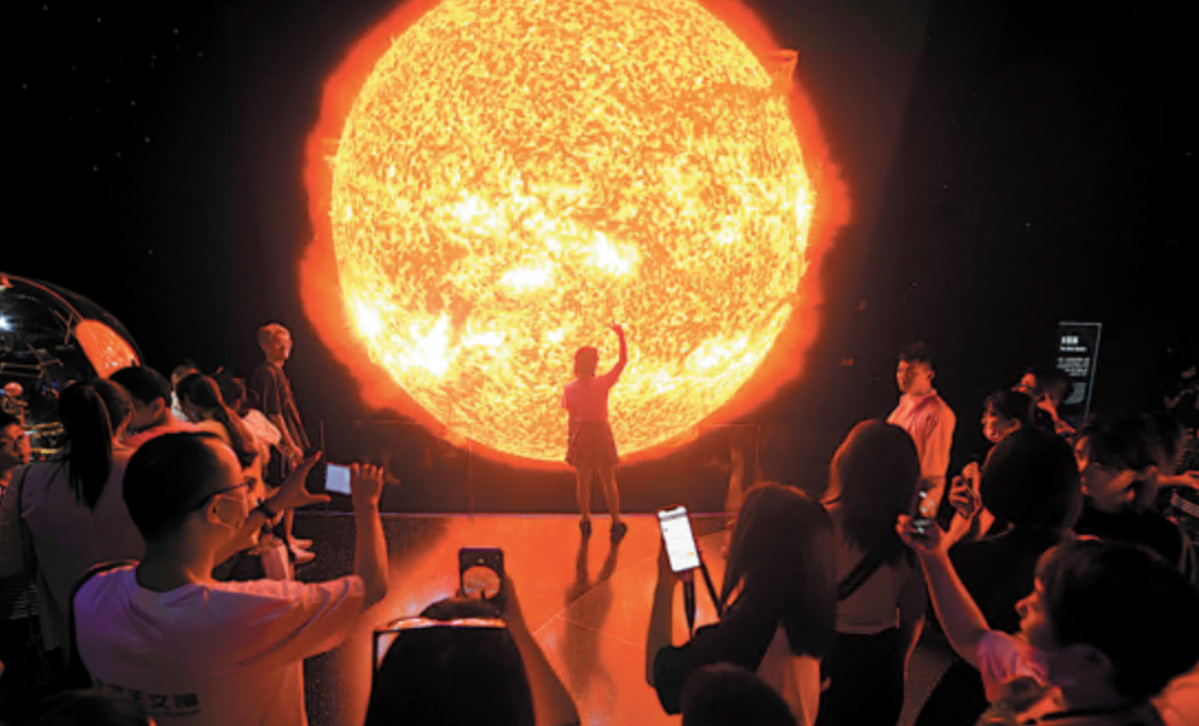 Summit staged
On July 17, the day before it opened to the public, the museum held a summit titled "Flying into the infinity of the universe".The event included talks by a Chinese academician, the director of the Shanghai Astronomical Observatory, the chief scientist of China's Hard X-ray Modulation Telescope, and the chief scientist for the nation's Five-hundred-meter Aperture Spherical Radio Telescope, or FAST. There were also speeches by two Nobel laureates delivered via video link.
During a roundtable discussion, Shen Zhiqiang, director of the Shanghai Astronomical Observatory, said: "I am very impressed by the overall exhibitions at the museum, especially the presentation of the country's space projects. Modern astronomy in China is still a young discipline, and this museum will fuel interest in studying the universe among the younger generation."
Two towers, one housing a 1-meter telescope and the other a 65-centimeter solar telescope, stand next to the museum. Both will be open to the public for star-gazing activities and scientific research projects for students.
Li Di, chief scientist for FAST, said: "The universe has never let us down. We have never been able to imagine what we could discover if we look just a little deeper into the universe. It's always full of surprises."
For 94-year-old Ye Shuhua, astronomer and academician at the Chinese Academy of Sciences, the opening of the museum is a dream come true, as for a long time there was only one museum dedicated to astronomy in China-the Beijing Planetarium, which was built in 1957 and expanded in 2004.
"A long time ago, I suggested that a new astronomy museum should be built in Shanghai," said Ye, who started her career in 1951 at the Shanghai Xujiahui Observatory, one of the earliest modern observatories in China.
"Seeing things in person is far different from reading about them in books, and as sciences advance, the public is not content with solely knowing things about Earth," said Ye, who put forward her suggestion in 2010 and took part in planning for the new museum since the project was launched in 2016.
"I hope people acquire knowledge here about how immense the universe is, where we come from and where we are heading to ... Those are all important questions and will perhaps help humans build new homes on other planets one day in the future," she said.