Jiangsu records 19 new locally transmitted confirmed cases
Share - WeChat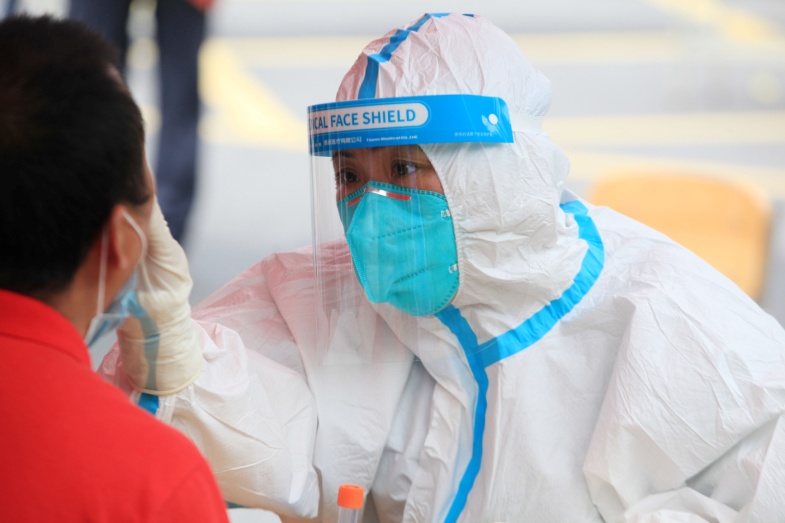 East China's Jiangsu province reported 19 new locally transmitted confirmed COVID-19 cases on Friday, according to the provincial health commission on Saturday morning.
Nanjing, the provincial capital, recorded six locally transmitted cases on Friday. A total of 190 local confirmed cases, including eight in serious condition, have been reported since July 20.
Yangzhou, a popular tourist city in Jiangsu, reported 10 locally transmitted cases, while Huai'an registered two and Suqian one on Friday.
Yangzhou has suspended all the passenger flights at the Yangzhou-Taizhou International Airport since Saturday.
Nanjing will thoroughly disinfect the Lukou airport, where clusters of workers have been infected, in the next 10 days, Yang Dasuo, deputy director of the city's health commission, told a news conference on Saturday.
"An overall disinfection plan of the airport has been made," he said. "The living environment of the airport workers will also be disinfected and the plans are been made."
Nanjing's Jiangning district, where the Lukou airport is located, has launched a fifth round of nucleic acid testing since Saturday.
Zhengzhou, Henan province, which was flooded by record severe rainstorms recently, reported a group of suspected COVID-19 cases on Saturday, according to an announcement on the city's official WeChat account.
The suspected cases were detected when local health authorities checked the community of an asymptomatic carrier, who was confirmed infected with the virus on Friday.
Zhangjiajie in Hunan province reported three locally transmitted cases on Friday. The renowned tourist city has registered five locally transmitted cases since Thursday.
According to China's National Health Commission on Saturday, 30 new locally transmitted confirmed cases were reported across China on Friday, including six in Hunan province, two in Chongqing, and one each in Liaoning, Fujian and Sichuan.