Nation backs deeper study of COVID-19 origins, not shifting blame
Share - WeChat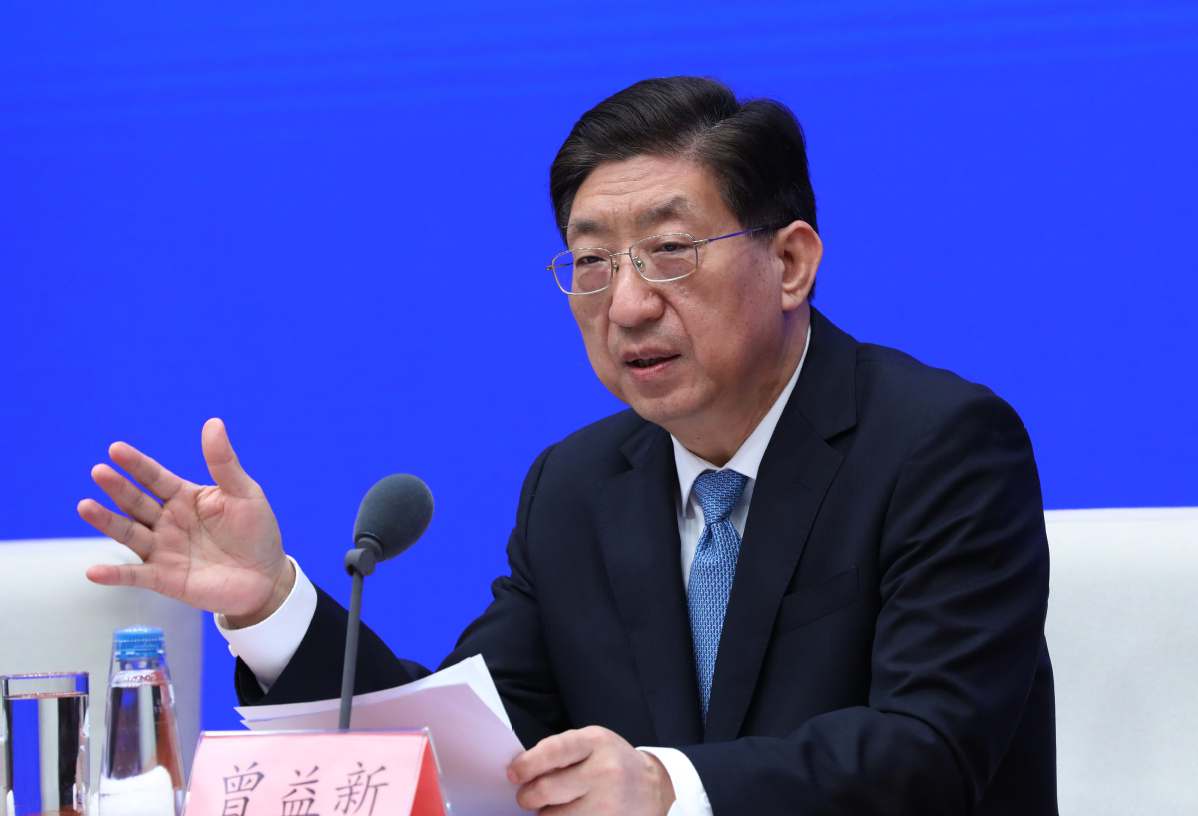 China supports global scientists, including those from the United States, in deepening studies into the origins of the novel coronavirus, but opposes politicization of origins-tracing efforts or shifting blame, Zeng Yixin, vice-minister of the National Health Commission, said on Sunday.
In response to an unclassified intelligence report released by the US on the virus' origins on Friday, Zeng said it is ironic to see such a report being released by intelligence agencies, rather than professional medical institutions.
"In plain sight, we can tell who is attempting to politicize the issue of the virus' origins," he was quoted as saying by China Central Television.
The report, commissioned by US President Joe Biden in May, is inconclusive on the virus' origins.
Zeng said China has been supporting research into the virus' origins since the onset of the pandemic, abiding by principles of openness, transparency, science and cooperation. The country also objects to politicizing the issue or manipulating it as a tool for shifting blame.
In July of last year, China and the World Health Organization jointly formulated an action plan for conducting studies into the virus' origins in China. Earlier this year, an experts' team convened by the WHO visited China and worked with Chinese experts based on the plan, completing the China part of a global study into the virus' origins.
Zeng said the commission and local governments had spared no efforts to facilitate the international experts' visit and meet their requests.
He said the team had visited all institutions they wanted to go, including Jinyintan Hospital, Huanan Seafood Market and the Wuhan Institute of Virology, as well as met all people they wanted to talk to, including medical workers, laboratory workers, researchers, managers and vendors at local markets, local residents, recovered patients and family members of COVID-19 victims.
"Chinese and WHO-convened experts had worked together on doing research, drafting reports and publishing findings," he said.
The international team concluded the virus most likely jumped from animals to humans via an intermediary host. It is also possible the virus was introduced into the human population directly from an animal reservoir host or via contaminated frozen food products. It is extremely unlikely for the virus to have been leaked from a laboratory incident.
Zeng said the findings are laid out in a joint report released in March, which has since gained recognition from the global science community.
To facilitate the next phase on hunting down the virus' origins, Chinese experts submitted their suggestions to the WHO in July.
"Origins tracing is a complicated scientific question, which should involve cooperation from global scientists and can only be addressed in this way," he said.
"We hope the United States can realize that it is the virus that should be regarded as a common enemy against human beings, and truly treat the question as a scientific matter."