Russian Foreign Ministry blasts US report on COVID-19 origins
Share - WeChat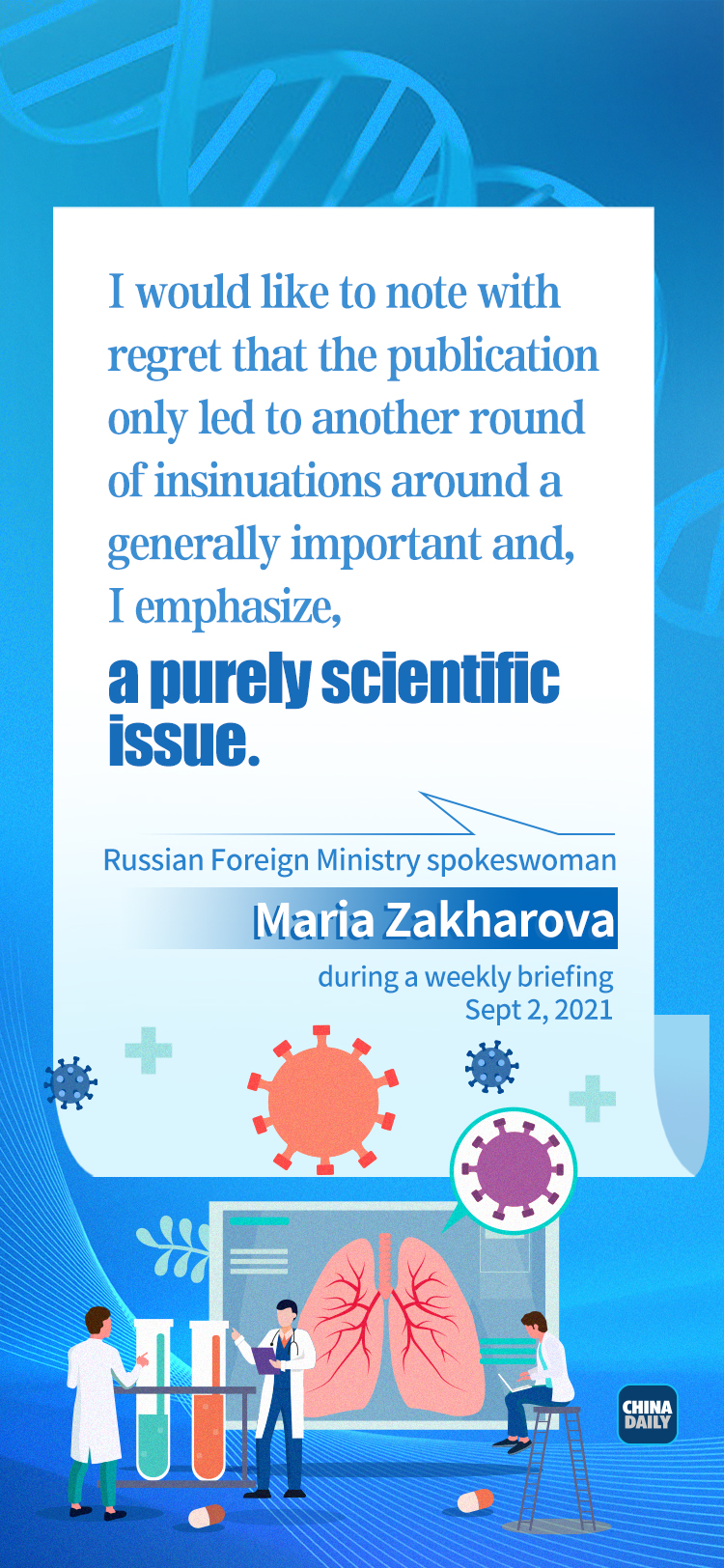 Russia Foreign Ministry spokeswoman Maria Zakharova has criticized a so-called investigation report on COVID-19's origins recently released by the US intelligence community.
"I would like to note with regret that the publication only led to another round of insinuations around a generally important and, I emphasize, a purely scientific issue," said Zakharova during her weekly briefing last week.
She stressed that such steps increased tensions in society and the international arena, and impeded joint actions to counter the spread of the virus.