Larger role in intl affairs expected for China
By ZHANG YUNBI | CHINA DAILY | Updated: 2021-09-09 06:58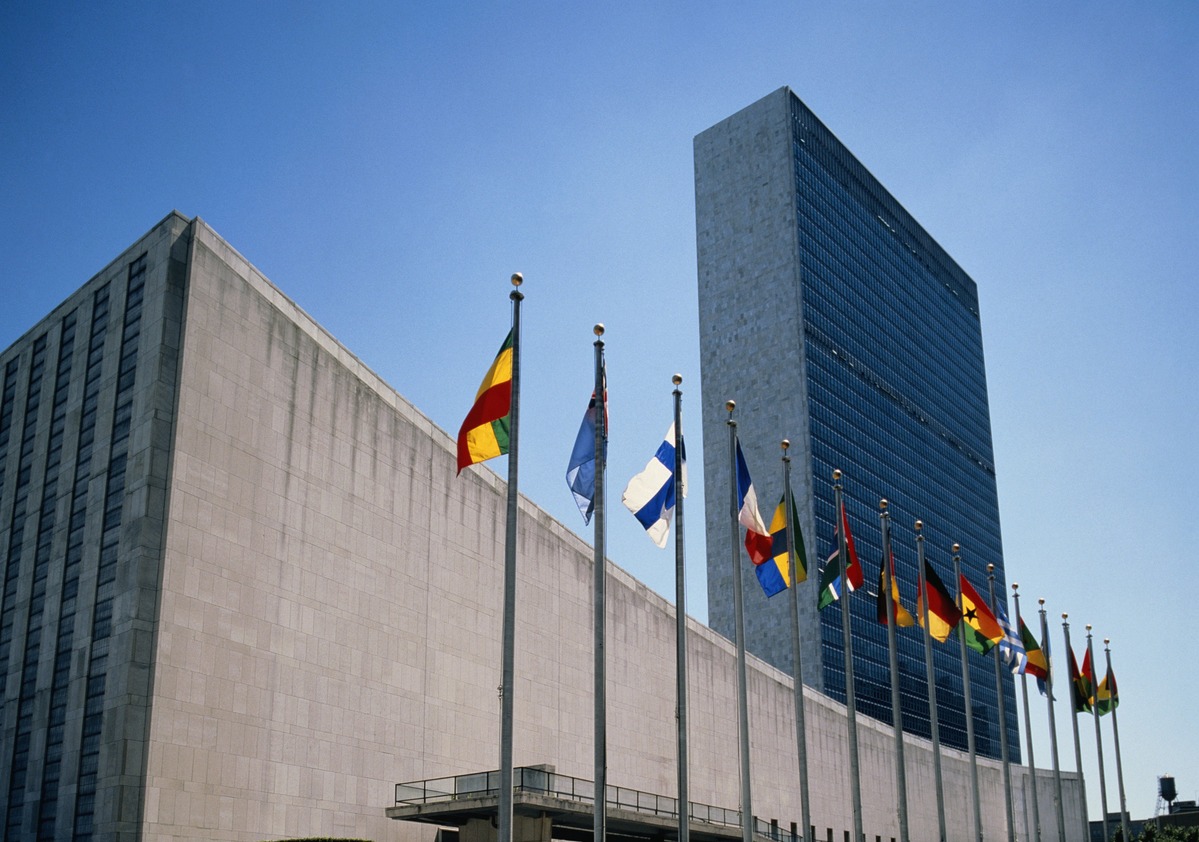 Prominent political figures and scholars from across the globe have voiced hopes about China playing a bigger role in the future in advancing multilateralism, improving global governance and helping developing countries to thrive.
They stated their expectations for Beijing on a range of issues, including climate change and poverty relief, at a high-level seminar marking the upcoming 50th anniversary of China regaining its lawful seat at the United Nations.
To restore all rights to the People's Republic of China, the UN General Assembly adopted Resolution 2758 by an overwhelming majority in October 1971.
At the event on Wednesday, hosted by the UN Association of China and the Chinese People's Institute of Foreign Affairs, guests hailed the remarkable progress that China has made during its engagement with the international organization over the past five decades.
State Councilor and Foreign Minister Wang Yi noted that China is now the second-largest contributor to the UN peacekeeping budget and the top contributor of peacekeeping troops among the five UN Security Council permanent members.
China's role has shifted from the world's biggest recipient of aid to "a contributor to global development" over the past five decades, and it has implemented thousands of projects and programs of in-kind assistance to benefit more than 160 other developing countries, Wang said in a video speech.
Looking ahead, Beijing is poised to uphold multilateralism and to "build a world of enduring peace and common security", he said.
"We must oppose a few countries using multilateralism as a pretext to impose their own rules on the whole international community," he added.
Wang also reiterated China's pledges to further strengthen the pandemic response, put development first, embrace openness and inclusiveness, improve climate governance and enhance cultural exchanges.
Klaus Schwab, founder of the World Economic Forum and its executive chairman, said the restoration of China's seat at the UN 50 years ago "was a remarkable moment", and "it has changed the history of global cooperation".
"China has been playing an increasingly important role in global peace and security, poverty alleviation and helping the least-developed countries and the people," he said.
"China's continued poverty alleviation efforts helped over 800 million people out of poverty in the past 40 years. It's the biggest contribution to the UN Millennium Goal on poverty of any nation," he added.
Former Australian prime minister Kevin Rudd, who is now president and CEO of the think tank Asia Society, noted that China began calling for building a Green Belt and Road years ago.
He also noted that at the general debate of the 75th session of the United Nations General Assembly nearly a year ago, President Xi Jinping outlined China's ambition to peak carbon dioxide emissions before 2030 and achieve carbon neutrality before 2060.
As China promoted the dual goals on carbon to the level of a national strategy, all these efforts "are a manifestation of China's position and (sense of) responsibility in addressing climate change and climate crisis", Rudd said in a video speech, which he delivered in Chinese.
'New vigor'
Moin ul Haque, Pakistan's ambassador to China, said the restoration of China's lawful seat in the UN "marked a major milestone in the modern history of multilateral diplomacy".
"It reinvigorated the UN system and bestowed it with a new vigor and authority it was thitherto bereft of," he said.
"Its peaceful economic rise has given a new fillip to the onward march of globalization and stabilized the global economic and trade landscape," he added. "Its powerful voice in support of oppressed people has instilled in them a new inspiration to continue their lawful struggle for dignity and honor," he added.
Ahcene Boukhelfa, Algeria's ambassador to China, hailed Beijing's lasting "belief in the importance of building a multipolar world in which all countries could coexist, big and small with each other, away from the unipolarity based on the use of power, that plunged the world into many bloody wars".
Over the past 50 years, China has been "unswervingly dedicated to championing the legitimate rights and interests of developing countries and is committed to realizing the collective rise with fellow developing countries," said Wang Chao, president of the United Nations Association of China and president of the Chinese People's Institute of Foreign Affairs.
Wang, also a former vice-minister of foreign affairs, praised the crucial contribution made by developing countries to the overwhelming majority that adopted Resolution 2758 in 1971.
"China has not drifted away from its original aspirations, and it has always kept in mind that it was the developing countries that helped bring China back into the UN," he said.
China "will always vote for developing countries and for those standing with justice", he added.