Festival heralds bumper harvest
Share - WeChat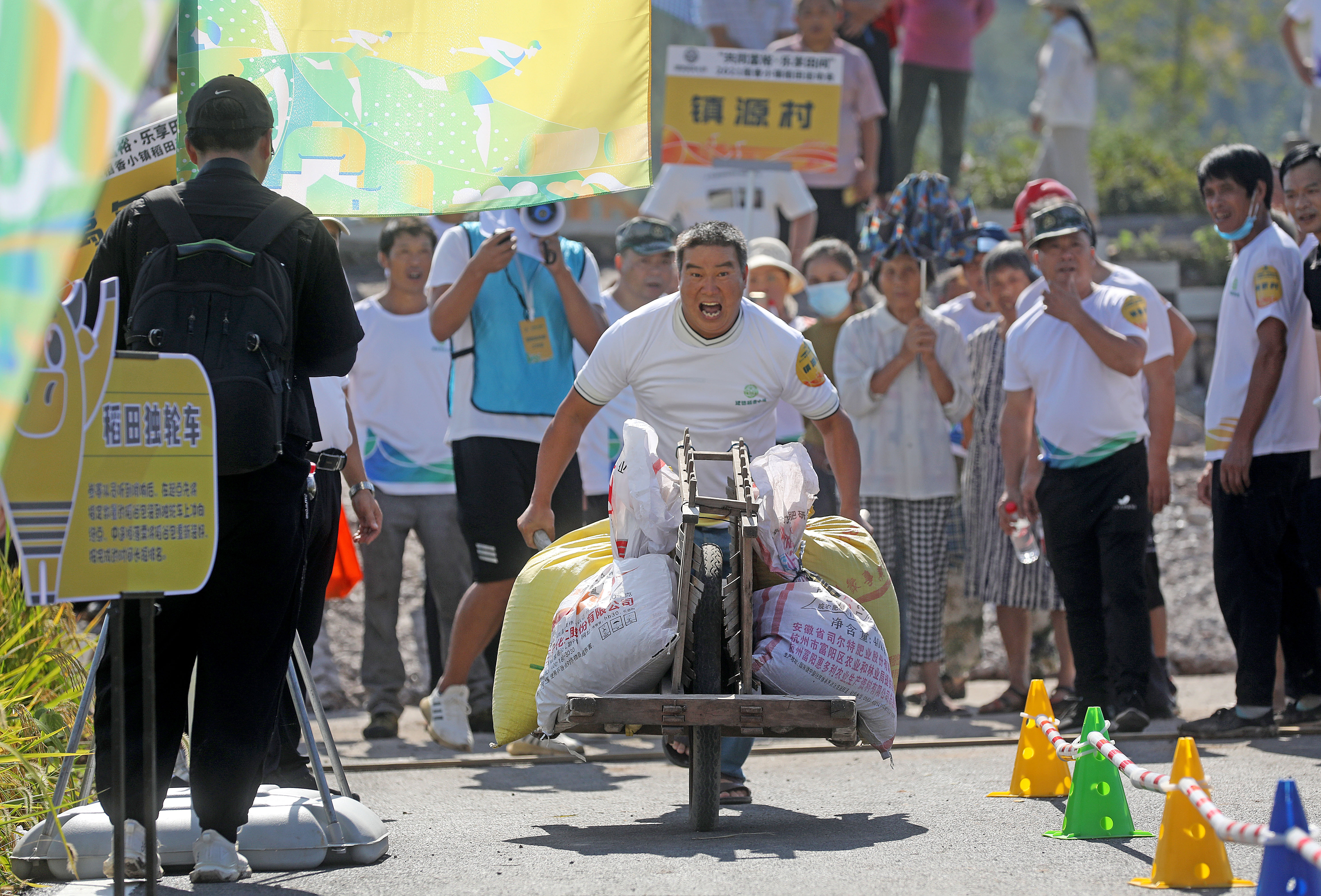 A series of events ranging from art performances and farmers' sports meetings to calligraphy and painting exhibitions are being held across the country to mark the fourth Chinese Farmers' Harvest Festival on Thursday ahead of what is predicted to be a bumper autumn harvest.
Events kicked off as early as last week in Yuncheng, Shanxi province. The city government said its celebrations include a livestreaming session aimed at promoting local farm produce and an exhibition of fertilizers, high-yield seeds and other agricultural materials.
In Heihe, Heilongjiang province, the festivities were combined with local traditions of the ethnic Daur people-such as dancing around bonfires-in a bid to boost local tourism.
"Over the past three years, the festival has gradually become popular among hundreds of millions of farmers and now serves as a symbol of China's agricultural civilization and a window to vitalized rural regions," People's Daily said on Wednesday.
Created in 2018, the festival is held each year on the autumn equinox during the September harvest season and became a statutory event this year.
Figures from the Ministry of Agriculture and Rural Affairs showed the autumn grain growing area is about 86 million hectares this year and is bracing for a bumper harvest.
Autumn grain crops account for the bulk of the year's grain production in China.