Call for collaboration in science, tech hailed
Share - WeChat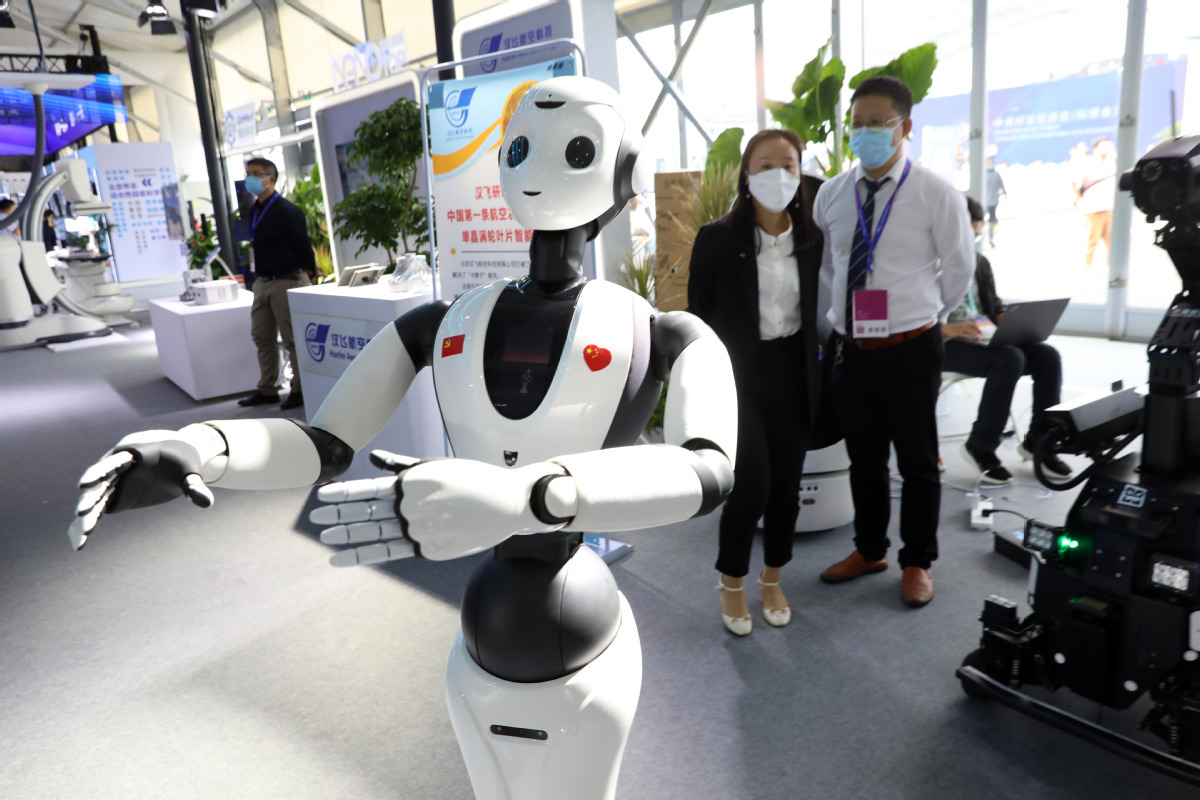 President Xi's speech sets out vision on global economic recovery, development
Experts worldwide have praised a speech by President Xi Jinping at the Zhongguancun Forum in Beijing, saying its call for openness and collaboration in science and technology has pointed out the way for world economic recovery and sustainable development.
Addressing the opening ceremony of the Zhongguancun Forum via video link on Friday, Xi called on all countries to strengthen openness and collaboration in science and technology and deal with challenges together.
President Xi's call for global cooperation in technology is consistent with his broader vision of a community with a shared future for mankind, namely, to advance the good of the whole of humanity, said Peter Chang Thiam Chai, deputy director of the Institute of China Studies at the University of Malaya in Malaysia.
Xi's emphasis on collaboration was important because "there are countervailing forces pulling the world apart rather than drawing the global community closer as one human family", he said.
This year's forum, with the theme of Intelligence, Health and Carbon Neutrality, runs until Tuesday.
Dennis Munene, executive director of the China-Africa Center at the Africa Policy Institute, said Xi's message also helps counter growing nationalism.
"Problems such as food security, healthcare and climate change amongst others are intertwined. Thus, science and technology have the potential to solve these pertinent global problems, bridge the gap between the developed and underdeveloped civilizations leading to economic growth and sustainable development," Munene said.
George Koo, a retired international business adviser in Silicon Valley, California, said science and technology has always been a global good and a global benefit, and advances made by anyone sooner or later are shared by everyone.
"It only became less true in recent years, because the United States started to act like 'China was only interested in stealing technology from the US', and not recognizing that China has as much to offer in technological advances and innovations as the US," Koo said.
"What President Xi says makes a whole lot of sense, if you put the geopolitics aside, because sharing technology is sharing know-how between the people in the world. And by sharing, you can help each other, making more advances on top of advances. So the benefit is for everybody."
Andrei Ostrovsky, head of the Institute of Far Eastern Studies of the Russian Academy of Sciences, said: "China has consistently advocated the creation of an open, fair and non-discriminatory environment for global scientific and technological cooperation."
China has had tremendous achievements in fields such as information technology, 5G and space exploration, he said.
Chang said: "As the world stands at the doorstep of a new industrial revolution that is expected to radically change our way of life, China can provide the global leadership to guide humankind toward this new scientific era and exciting technological frontier."
Raquel Isamara Leon de la Rosa, professor and researcher of international business at the Meritorious Autonomous University of Puebla in Mexico, said China is growing to become a technology-oriented economy.
Technologies such as artificial intelligence, green energy and carbon neutrality showcased at the Zhongguancun Forum have drawn worldwide attention, De la Rosa said.
Liu Hongjie and Yang Ran, in Beijing, and Xinhua contributed to this story.