Ensuring digital economy's healthy progress
By Yu Xiaohui | China Daily | Updated: 2021-09-28 07:24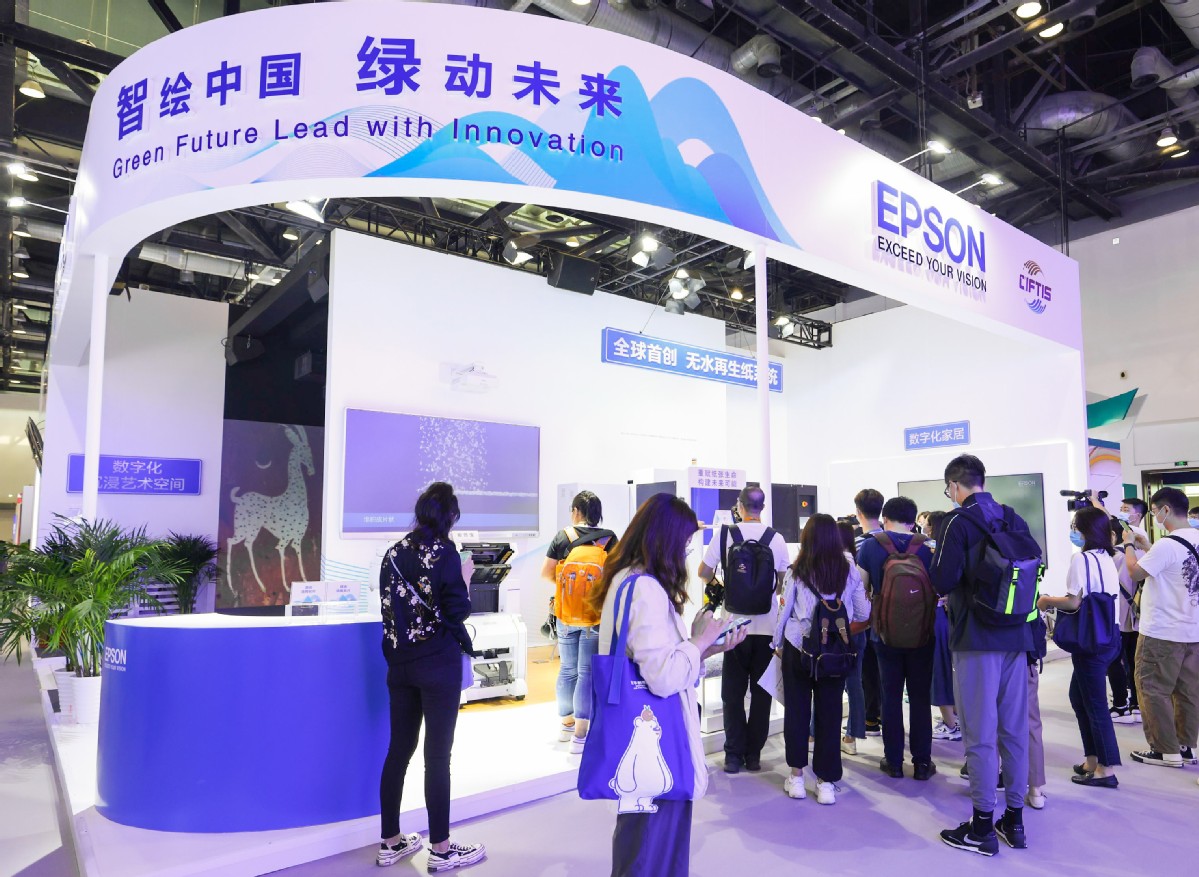 The digital economy has been booming thanks to the rapid development of the information and communications technology (ICT). But the digital economy boom has also created problems, with some enterprises infringing on consumer rights and thereby disturbing the market order.
To solve these problems and ensure the healthy development of the internet industry, the central government needs to tighten the regulation and supervision of the industry. In fact, to bolster the development of the internet industry, the central and local governments in China have formulated policies to help upgrade infrastructure and encourage industrial integration, and promote innovation with the help of ICT.
The internet has penetrated all areas of socioeconomic life, helped create innovative business models and facilitated industrial structural reforms, and is becoming a leading driver of China's sustainable development and playing an increasingly important role in promoting innovation.
China has the world's largest fiber optic and 4G networks, and has been advancing the construction and application of 5G services and gigabit fiber optic internet networks. It also has more than 1 million 5G base stations, while gigabit fiber optic internet networks cover more than 200 million households.
China's internet industry has been thriving thanks to the large-scale internet infrastructure that the country has built and has been upgrading.
China's booming internet industry has also helped cultivate many large, medium-sized and small enterprises and start-ups. By the end of 2020, listed Chinese internet companies had a total market value of 17.8 trillion yuan ($2.75 trillion), 11 Chinese companies were among the world's top 30 listed internet enterprises, and the estimated value of more than 200 Chinese unicorn companies was trillions of dollars.
Besides, China's spending on internet technology crossed 200 billion yuan in 2020, and over 70 percent of the artificial intelligence-related patent applications were filed by Chinese companies.
Also, many new business models are booming, with e-commerce, mobile payment and short videos serving consumers in many other countries, too. And the integration of the internet and the real economy has accelerated the development of smart medical care, intelligent manufacturing and industrial internet.
While the global online platform economy is relatively mature, new problems such as market dominance, data leakage and harmful online contents have arisen in almost every country, which require stricter supervision.
In recent years, many countries and regions have introduced new laws or amended existing laws in order to tighten supervision of the internet industry. For example, the European Union, the United States and Japan have introduced new regulations to regulate tech giants, and the EU enacted the Digital Service Act and Digital Market Act in 2020 to break monopolies and eliminate unfair competition.
Moreover, tech giants such as Google, Apple, Facebook and Amazon have been heavily fined, and are facing investigations for flouting competition and data protection laws of the EU and the US. And the Republic of Korea has approved a bill to ban Google and Apple from requiring developers to use only their payment systems for the sale of digital products and services. Which means the developed countries have tightened the supervision of internet platforms to ensure the healthy development of the digital economy.
Since China too attaches great importance to the healthy development of online platforms, it is working to break monopolies and eradicate unfair market behavior. The authorities have worked out a supervision framework, including the promulgation of the Personal Information Protection Law and Data Security Law, and strengthened law enforcement, to regulate the internet platforms.
The Anti-Monopoly Committee of the State Council issued the institutionalized anti-monopoly guidelines for online platforms on Feb 7, saying that monopolistic practices such as either-or choices, big data-enabled discriminate pricing and frequent acquisition of successful small and medium-sized companies by big online companies should be investigated.
And the State Administration for Market Regulation launched investigations against some tech giants this year for abusing their dominant market positions, and fined many internet platforms for violating market rules and regulations, and infringing on consumers' rights and interests.
The Anti-Monopoly Law is aimed at curbing unfair competition in China's online platform sector, so as to better protect consumers' rights and interests and promote healthy competition in the market, as well as promote innovation.
China's new regulations conform to the global trend, and are aimed at solving the problems facing the industry, and boosting the sustainable and healthy development of the internet industry.
China is shifting from quantitative, investments-and exports-driven economic growth to high-quality development, for which it needs to better supervise internet platforms, especially tech giants, in order to safeguard user' rights and data security, and prevent digital companies from misusing algorithms and other means to cheat users. The government is also working to ensure that everyone can access the internet and avail of the advantages provided by the internet.
The new law and regulations will ensure that the internet companies provide high-quality services to consumers and serve the real economy, rather than compete for more profits. And tighter supervision will make internet companies focus on providing specific services rather than making more profits.
More important, since a handful of tech companies dominate the market using manipulative tactics, which has resulted in the misallocation and waste of resources, the government has no choice but to tighten supervision and prompt digital enterprises to follow laws and market norms in a bid to ensure the healthy development of the digital economy.
The author is director of the China Academy of Information and Communications Technology.
The views don't necessarily reflect those of China Daily.
If you have a specific expertise, or would like to share your thought about our stories, then send us your writings at opinion@chinadaily.com.cn, and comment@chinadaily.com.cn.