Opportunities to emerge in low-carbon transition
Share - WeChat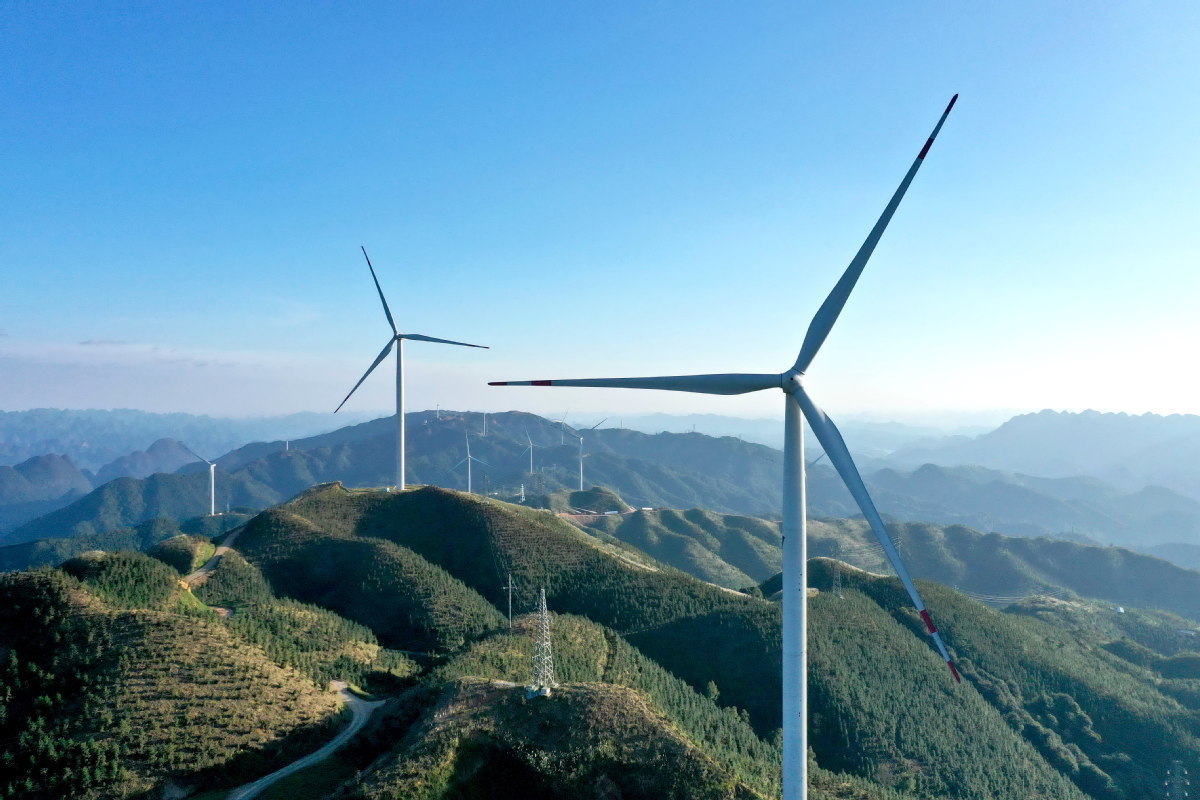 China's pledge to achieve carbon neutrality only 30 years after peaking carbon dioxide emissions will require it makes a lot more arduous efforts than developed economies in this regard, experts said.
With a large economy, the nation will have to bear a huge cost for such a rapid low-carbon transition. Many unpredictable costs in the process will just add more difficulties, but China will eventually find solutions to these issues, as it has done in the past, they said.
While rapid technological upgrading is needed to facilitate the quick transition, the experts said emerging new technologies may pose new challenges to many enterprises' investment in research and development.
President Xi Jinping announced in an address via video link to the United Nations General Assembly on Sept 22 last year that China aims to peak carbon dioxide emissions before 2030 and achieve carbon neutrality before 2060.
While addressing the Leaders Summit on Climate on April 22, which was hosted by the United States, Xi said the decision on the targets was made based on China's sense of responsibility to build a community with a shared future for mankind and its own need to secure sustainable development.
"China has committed to move from carbon peak to carbon neutrality in a much shorter time span than what it might take many developed countries, and that requires extraordinarily hard efforts," he said.
Wang Jinnan, head of the Chinese Academy of Environmental Planning, said China must act with urgency to overcome burdensome tasks and difficult challenges in achieving its climate targets.
The nation's growing energy demand as it endeavors to realize socialist modernization by 2035 will put formidable pressure on the country's goal of peaking carbon dioxide emissions, said Wang, who is also an academician at the Chinese Academy of Engineering.
The European Union has about 70 years to go from carbon peak to neutrality, and it needs to reduce its carbon emissions by 60 million metric tons annually during this period, he said. However, China has to annually reduce its emissions by at least 300 million tons from 2030 to 2060.
Xie Zhenhua, China's special envoy for climate change affairs, said that as a developing nation, China has an industrial structure that remains dominated by heavy industry and its energy mix still relies on coal. This means that the country's low-carbon transition will not come easy.
But he said many opportunities will also emerge from this transition.
In the energy system's low-carbon transition, over 130 trillion yuan ($20 trillion) of investment will be leveraged if China takes proactive climate measures, which is about 2 to 3 percent of its annual GDP, he noted.
"The market potential is big," he said, adding that these low-carbon endeavors will not only promote high-quality economic development but also address environmental pollution at its root.
He said these proactive efforts are expected to bring down the average annual concentration of PM 2.5-particles of 2.5 microns or less in width that pose a health hazard-to 15 micrograms per cubic meter, creating a much healthier environment.
According to the Ministry of Ecology and Environment, in 2020, the average PM 2.5 density in the country stood at 33 mcg per cubic meter.
Liu Shangxi, head of the Chinese Academy of Fiscal Sciences, said the cost of the nation's low-carbon transition would be high for a country with such a large economy, and how to address it would be a decisive factor in how China reduces carbon emissions and pollution.
The control of carbon emissions and pollution needs policy, technology and accounting systems. The establishment of these systems all comes at a cost, he said.
"Though it may lower costs in the future, technological development also requires investment and will increase current costs," Liu said.