Yunnan initiative helps preserve rare flora
Share - WeChat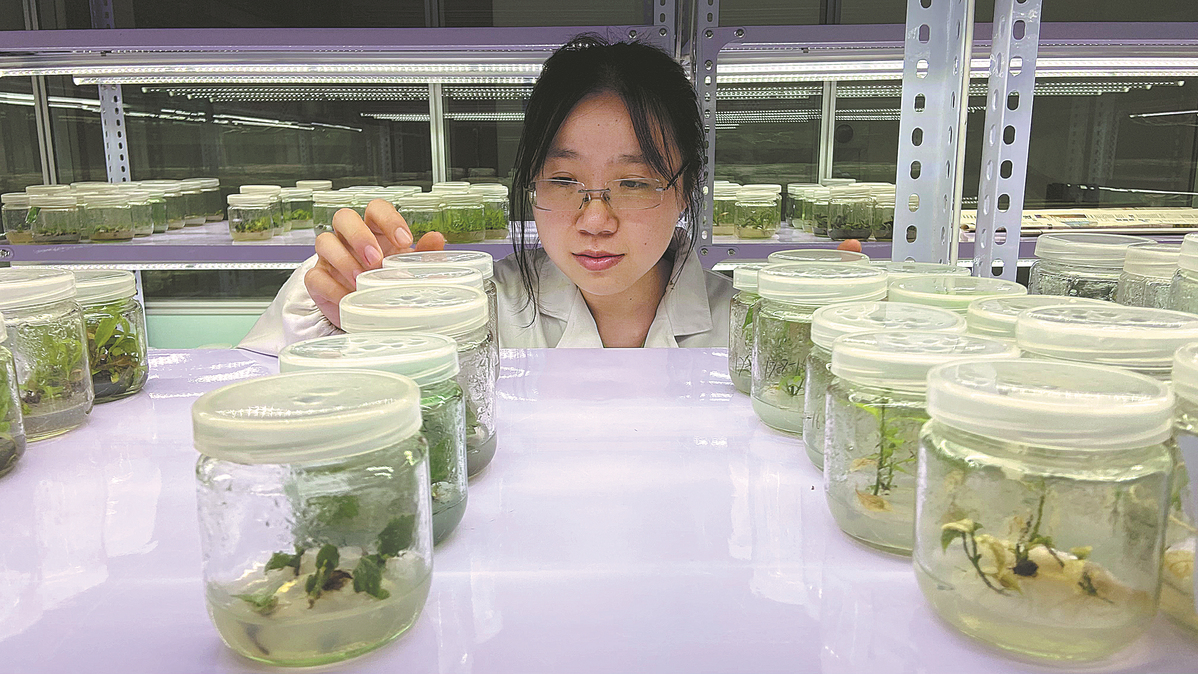 Researchers at a major botanical center in the province have helped save several species from extinction. Yang Wanli and Li Yingqing report from Kunming.
In recent months, Sun Weibang, director of the Kunming Botanical Garden in the southwestern province of Yunnan, has been busy making the final checks on the facility's renovation project, including redesigned signs and updated introductions to the most valuable plants.
As home to more than 8,840 plant species, the garden in Kunming-the provincial capital that is hosting the 15th Conference of the Parties to the Convention on Biological Diversity-is firmly expected to become a hot spot for tourists.
"We hope to attract visitors who have a deep interest in China's flora. In particular, the zone that exhibits Chinese plant species that have extremely small populations will demonstrate how biodiversity has been protected in the country," Sun said.
Approximately 20 percent of the world's plants are at risk of extinction. Of these, a significant number exist as populations of just a few individuals with limited distribution ranges, and they are under enormous pressure due to habitat destruction. In China, they are described as "plant species with extremely small populations" or PSESPs.
"The concept was developed by Chinese plant conservationists and first practiced in Yunnan. Aiming to save those species most at risk from extinction, it was all started by a bag of seeds," said Sun, who leads the province's PSESP program.
The story started in 2008, when Sun received a parcel from a farmer in Yangbi county, Dali Bai autonomous prefecture, in the northwest of the province. A note and some seeds sent by Chen Yousheng, a researcher with the Institute of Botany at the Chinese Academy of Sciences, were included in the package.
In his note, Chen asked Sun to help save Acer yangbiense, a critically endangered Yangbi maple tree, which was sparsely distributed in Yunnan. At the time, it was known to number just five individuals in one location in Yangbi.
To save the species from extinction, Sun and his team bred the seeds into seedlings in the botanical garden and transplanted a small number in Yangbi in an attempt to restore the population.
In the years that followed, the team conducted comprehensive surveys and recorded 577 individuals in 12 locations-that's still the most accurate number of Yangbi maples in the wild.
In 2016, more seeds were collected, and the team bred over 50,000 seedlings.
"To save the species, we've kept about 50 Yangbi maple trees in the botanical garden and transplanted more than 4,000 individuals in natural or seminatural habitats in Dali prefecture, successfully protecting the plant from extinction," Sun said.