Singers pitch in as Tibet celebrates
Share - WeChat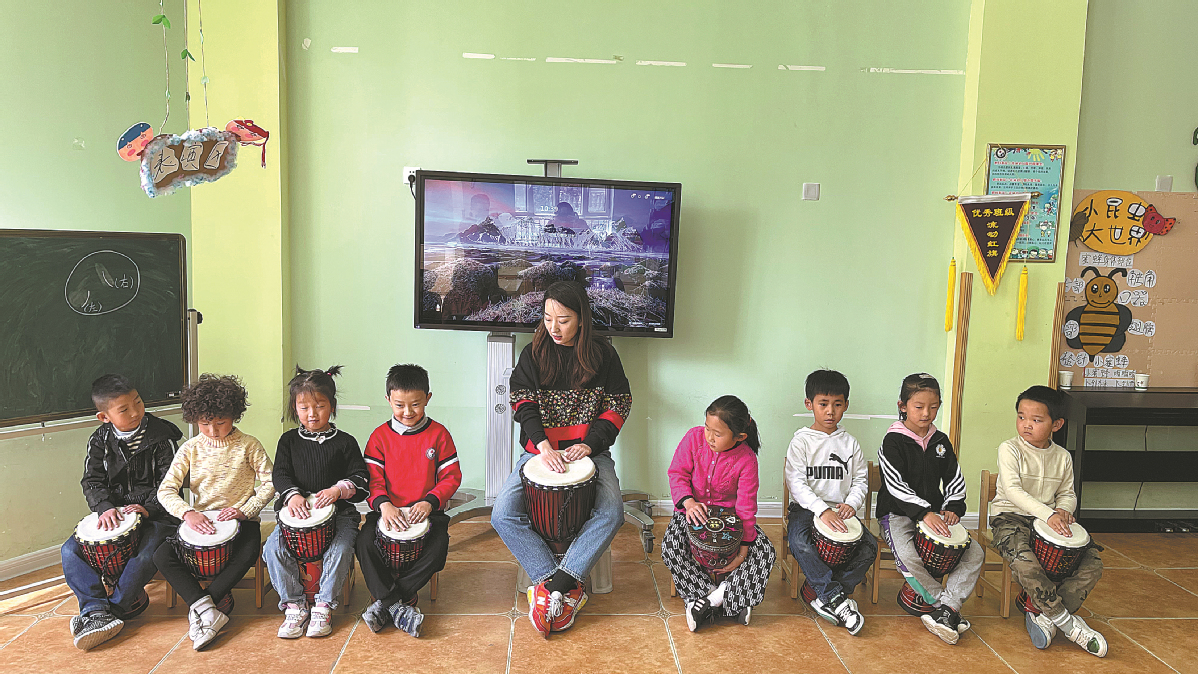 Region strikes harmonious note to mark 70th anniversary of liberation
Karsang Sadrin was born and raised in Shigatse, the second-largest city in the Tibet autonomous region. Her hometown is a major scenic attraction, as it is close to the northern approaches to Qomolangma, also known as Mount Everest.
The 15-year-old speaks fluent Mandarin, loves to sing on her way to school, and listens to pop songs on her phone every day. She also sings at home and after school, when she helps her parents do farm work.
"Everyone in my family is a good singer, especially my 85-year-old grandmother, who loves singing folk songs in the Tibetan language. I learned to sing those old songs with her when I was a small child," said Karsang Sadrin, whose name means "the light of wisdom".
She added that her three siblings are music fans and her eldest brother, who is 19, enjoys street dance.
Karsang Sadrin, who dreamed of becoming a singer one day, said, "I love singing because it brings me joy, just like looking at the blue sky."
In June, she fulfilled her ambition by becoming a member of the Mount Qomolangma Youth Chorus, which comprises more than 60 teenagers from Shigatse. Organized by the local government, the chorus was launched as part of activities marking the 70th anniversary of the peaceful liberation of Tibet.
At the end of July, two young students from the Central Conservatory of Music in Beijing, Xie Mingtong and Wang Ziyun, traveled to Shigatse to give vocal training to the child chorus members. The pair spent about a week teaching the children to sing.
After their training ended, the children sang a new song, My Home is Shigatse, which they recorded at a studio in the city.
Karsang Sadrin said: "It was the first time I performed a song in a recording studio. I was very excited when I sang in front of the microphone." During the week of instruction, she dreamed of singing the song in Beijing.
On Oct 15, this dream also came true when Karsang Sadrin and other members of the chorus performed My Home is Shigatse at the Central Conservatory of Music concert hall in the Chinese capital.
Under the baton of conductor Chen Bing, the girl was the lead singer in the chorus and presented a hada, a piece of white silk used by Tibetan people as a greetings gift, to Chen and teachers from the conservatory at the end of the performance.
Wearing traditional Tibetan costume, Karsang Sadrin said: "It was my first visit to Beijing, and it was real fun. I have also sung My Home is Shigatse at home many times for my grandmother and she loves it."